Vegetarian and vegan food festivals are gaining in popularity across the world, with some awesome foodie options on offer. Whether it's a vegan festival in Bali or a family friendly vegetarian food festival in Chicago, we've narrowed it down to 6 of the most awesome vegetarian food festivals across the world.
With a wide variety of food, activities and educational activities on offer, these vegetarian food festivals offer something for everyone – from curious meat eaters right through to long time vegetarians and vegans. Veggie burgers, vegan ice cream and plant based snacks are just some of the delicious culinary delights you'll find, so join us as we take a trip around the world to discover some of the planet's finest.
1. Bali Vegan Festival, Indonesia 
Where better than the relaxing island of Bali to learn about peace, love and veganism?! This festival is entirely vegan and is currently in its second year. A celebration of all things organic, macrobiotic, raw and vegan, there are also yoga classes, meditation sessions, a children's circus, music and more.
2. World Veg Festival, San Francisco
Founded in 1988 to celebrate World Vegetarian Day (which takes place on October 1), this Californian vegetarian food festival features talks, cooking demonstrations, performances and of course, plenty of yummy vegetarian food!
3. Veggie Fest, Chicago
One of North America's largest vegetarian food festivals, this celebration of veggie food and lifestyle includes live music, food vendors and a variety of speakers. With over 30,000 visitors last year alone, the festival has grown in popularity year on year. The family friendly atmosphere means all can enjoy the festivities and there are plenty of children's activities to keep the little ones occupied.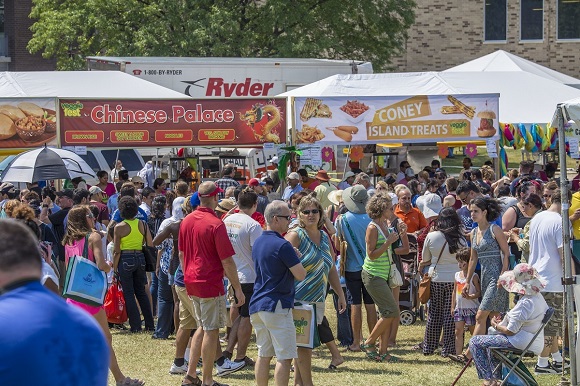 4. Vegetarian Festival, Thailand
Probably the world's most notorious vegetarian food festival takes place in Thailand, as the country celebrates the Nine Emperor Gods Festival. Held in October, the ninth lunar month of the Chinese calendar, the 9-day long festival is a celebration of vegetarianism inspired by the Chinese community, with the belief that avoiding meat will lead to good health (both mentally and physically!). Phuket is the undisputed center of the celebrations, whilst you can also head to Bangkok or Chiang Mai to take part. The festival also includes some pretty intense body piercing and walking over hot coals: be warned, it's not for the faint hearted!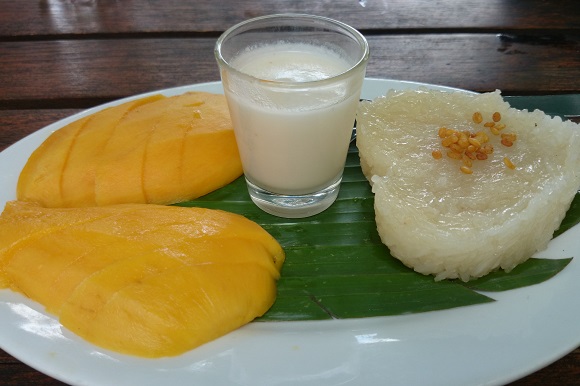 5. Just V Show, London
This vegetarian and vegan event in London showcases food, beauty products and a wide range of ethical products. Book cheap flights to London to take part in cooking classes, learn about reducing your meat intake and enjoy a wide variety of further events. The Vegetarian Society and The Vegan Society are on hand to answer any queries, making this a great event not only for those already following a vegan and vegetarian lifestyle, but for anyone interested in cutting down on their meat intake! Your ticket also gives you access to fellow festivals, Love Natural Love You and The Allergy & Free From Show.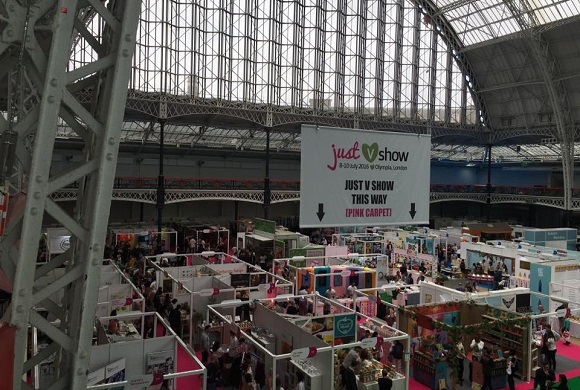 6. Veg Food Fest, Toronto
Now in its 32nd year, Toronto's vegetarian food festival attracts tens of thousands of visitors per year and is the largest of its kind in North America. With a focus on plant based food, book cheap flights to Toronto to take part in the event. Healthy vegetarian cuisine comes in the form of veggie burgers, vegan cupcakes, pizza and more! There are also fitness classes, workshops and lectures – all held over a space of 10 acres on Toronto's waterfront. Last year saw a vegan version of Canadian dish, poutine on the menu!