Sin City is known as a gambler's paradise, with an abundance of casinos attracting visitors from across the world. But there's far more to the city than this! If you're not in the mood to hit the slots, here are 7 alternative things to see and do in Las Vegas without a casino in sight.
1. Get Outdoors
Thanks to its location in the Mojave desert, Las Vegas is surrounded by great outdoor activities and an abundance of nature. A visit to nearby Red Rock Canyon offers hiking, stunning scenery and bike routes away from the hustle and bustle of the city center. There's also Lake Mead, Sunset Park and the Valley of Fire.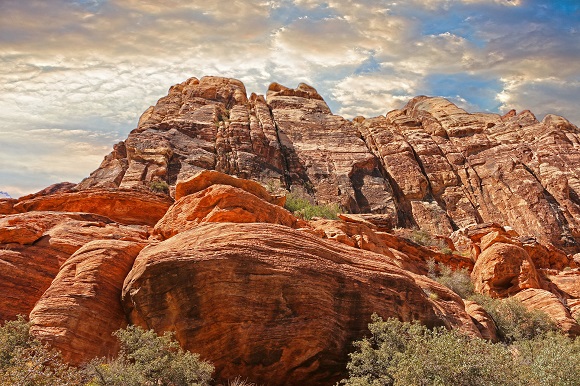 2. Relax in a Spa
With a world famous nightlife, it's perhaps no surprise that Las Vegas also boasts some pretty great places to get some R&R. The city's spas offer 5* indulgence with massages, manicurs, pedicures, hot tubs and more. Head to the Spa at Four Seasons Hotel to be pampered by the best of the best, or take a trip to the Sahra Spa and Hammam at Cosmopolitan for an experience to remember.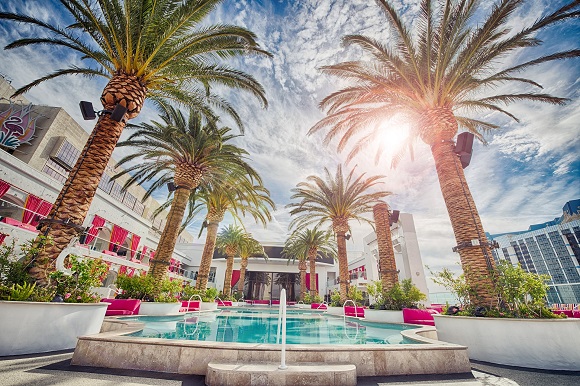 3. Explore the Museums
Get a dose of culture in Las Vegas with a trip to one of the city's museums. Whether its art, science or history you want to learn more about, the city has a museum to suit your tastes. The Neon Museum is dedicated to neon signs and allows an insight into some of the city's most iconic pieces; Madame Tussaud's is a fun experience; while a visit to the Mob Museum is a good chance to take a look into the history of organized crime in Sin City.
4. Play Golf
Las Vegas boasts an abundance of golf courses which can be enjoyed by all levels – beginners can get classes, while experienced golfers can enjoy some of the world's best courses. The 18 hole Shadow Creek golf course is one of the best in the city and comes with a hefty price tag; the Badlands Golf Course, Angel Park and the Wolf Course at the Las Vegas Paiute are also worth visiting.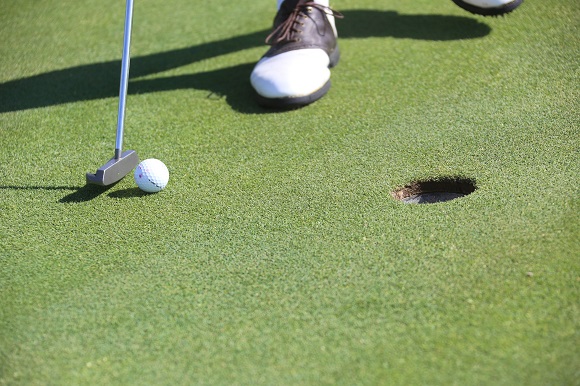 5. Get Hitched
Whether you really want to get hitched, or you're just looking for the classic Vegas experience, having your wedding ceremony in Las Vegas is something you're probably going to remember forever. If you hold a valid marriage licence, you can get married for real in Las Vegas. If you just want the fun and the photos, you can have a pretend wedding ceremony at a number of churches along the Strip.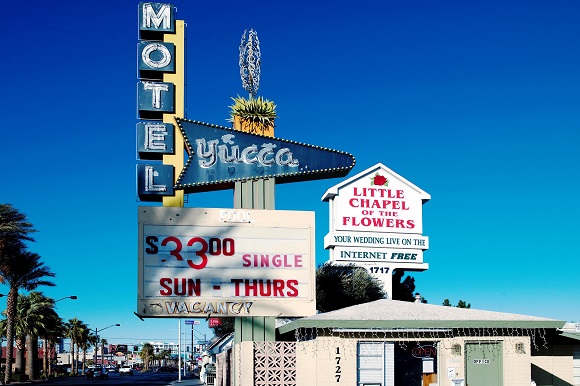 6. Enjoy a show
As an entertainment hub, Vegas welcomes world class acts on a regular basis. With so many shows in the city, each one competes to be better than the next meaning you can catch some pretty stunning performances along the Vegas Strip! Anything by Cirque du Soleil is a safe bet for entrancing entertainment, while on any given night there will also be magic shows, music and theatre to choose from. Check out this website to keep up to date on what's on when.
7. See the Sights

Vegas is home to a number of iconic landmarks just waiting to be discovered (although you won't be the first to do so!). The Bellagio's iconic fountains, the High Roller, Hoover Dam and more await. Always wanted to visit Europe, but found yourself in Vegas instead? Take the chance to experience one of the city's famous European tributes instead! The Venetian, a luxurious hotel in Vegas, is home to a small taste of Venice. Visitors can hire a gondola at St Mark's Square before being taken on a tour of Venice's Grand Canal, admiring sights including the Doge's Palace and the Bridge of Sighs along the way. Meanwhile The Paris Las Vegas hotel features a replica of the Eiffel Tower.