They've traveled to over 70 countries, run a successful travel blog, and went from broke backpackers to luxury travelers in the space of under 3 years. In the first of a series of guest posts for liligo.com, travel bloggers Jonathan and Katrina Howe of Two Monkeys Travel Group let us in on the secrets to their blogging success…and how to do it yourself!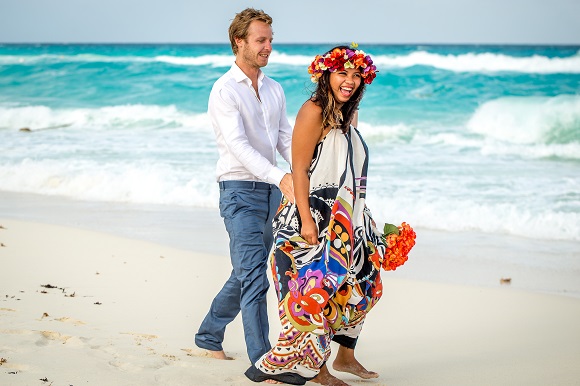 Two Monkeys Travel Group
Jonathan and Katrina Howe are travel writers from the UK who have been traveling the world together non-stop for nearly four years. They have visited over 70 countries together and have been running Two Monkeys Travel Group together since 2014, providing tips, inspiration and travel stories to readers across the continents! One of the top 10 travel blogs in the world, they started out as backpackers on the volunteer work trail – this is how they managed to become luxury travelers…through blogging!
---
"People often tell us that we have the best job in the world and for the most part, we think they're probably right! We work for ourselves, we travel the world with no fixed abode or major responsibilities to hold us back, and we get to decide exactly what we do, how and when.
The real point of all this is choice. Since we started traveling, we have spent the past three and a half years creating a lifestyle that allows us to choose what we do, where, when and how.
Kach and I didn't know each other before we started traveling. We had both quit our jobs, with no firm plans other than to find a way to keep traveling long term. I retrained as an English teacher and Kach was planning on finding oil work in South America after traveling in Asia. We met in northern Laos and although we only spent a couple of days together, we decided to keep in touch. Several months later, I invited Kach to come and stay with me in Hanoi for a couple of weeks and explore northern Vietnam by motorbike. Two weeks quickly turned into months and we've been together ever since!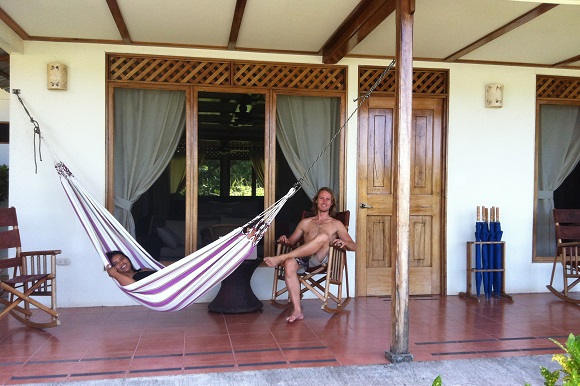 While we were both making good money teaching English in Hanoi, we both felt the need to start traveling again, so we packed up and headed to India for three months to study yoga, learn massage therapy and to explore. It was here, in a small cafe in Kolkata, where the very first incarnation of Two Monkeys Travel was born. Just a couple of pages on a Blogspot site, with a couple of stories and some badly taken pictures – we all have to start somewhere!
It wasn't until a few months later when we were teaching English in Peru, that Two Monkeys Travel took its first big step forward. A major news and lifestyle website in the Philippines agreed to feature Kach's story about leaving the security of her job in the Middle East, in favor of the excitement and uncertainty of traveling the world, finding love along the way. The feature was a huge hit, with thousands enamoured by the story, liking our page, and coming to read the website. All of a sudden, we had an audience!
Fast forward to February 2017 and Two Monkeys Travel is now one of the top ten travel blogs in the world according to visitor traffic; we travel in our own combination of luxury and adventure; and we earn far more than we ever did in our old jobs, combined!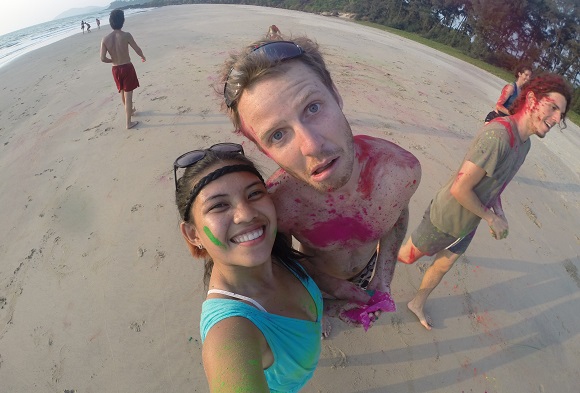 Here are some of the most important lessons we have learned about travel blogging, which could help you to do it too:
1 – Find your voice and tell your story
Our first opportunity came when we were featured in a large publication and their audience were attracted to our story. It doesn't matter how useful the information you put online is, if you don't have a story that people can associate with then you may as well be writing textbooks.
2 – Identify what your target audience is reading and connect with editors for features, guest writing and contributions
We realized very quickly that the key to growing an audience is simple – find your message that resonates with people and make sure that they can hear it (or read it!).
We kept doing this and managed to get our story featured in Rappler, Forbes.com, Business Insider, Cosmopolitan and more, growing our audience and credibility with each one.
3 – Start learning to monetise your website from the very beginning. Don't wait until 'the right time' or till you have 'enough traffic'
In about February of 2015, several months since launching the new website, we had our first $1000 US month. Our traffic wasn't particularly high at that time, but we were making the most of what we did have, leveraging every page view that we had!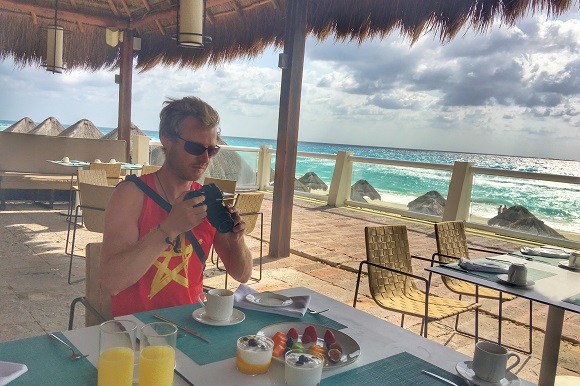 4 – Learn to recognise your value and pay attention to important milestones that plot your growth and progress. Point them out to others when you're pitching to brands and publications, especially when you're charging for your services!
After about three months in Costa Rica working on Two Monkeys Travel and exploring the country we reached our next milestone. In May 2015, we were invited to join a press trip in Istria, Croatia, where we would be joining other journalists and bloggers, then writing articles and blogs about it to publish later on Two Monkeys Travel. Kach didn't have a visa, so I (Jonathan) flew to Croatia from Panama, for my first all expenses-paid trip.
As a travel blogger, your first press trips are very important, because they show that tourism boards and organisations with a budget to spend, consider you and your blog worthwhile spending money on. If they think you're worth the money, then other people will as well!
5 – Stop travelling! Just for while at least, to give yourself time to recover and do what needs to be done. Then you can get back to enjoying your travels.
The great paradox of travel blogging – "In order to run a successful travel blog, you have to stop travelling!" We were trying to do everything all at once and we were burning ourselves out. It is simply not possible to be awake all day traveling, then stay awake all night to run your business. So when we arrived in Bogota, we found an apartment in a nice part of town and sat down to work again! This allowed us to get into a healthier routine, which in turn meant we worked better and earned more money!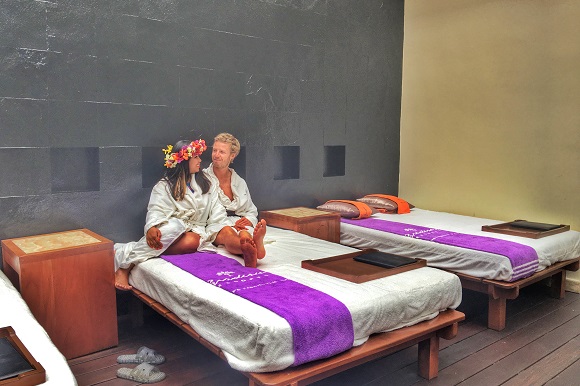 6 – Invest in your business and don't be afraid to spend a lot of money in the right places!
Colombia was where everything changed for us and Two Monkeys Travel. We started to get more offers for paid brand campaigns, more invitations to press trips and our earnings finally reached $5000 US per month for the first time! We also earned our first ranking as one of the top 50 travel blogs in the world according to traffic, earning us more recognition among brands who wanted to work with us.
At this point we decided that our website was in serious need of a complete redesign, so we invested quite a bit of money into the modern design you see today, with fully managed WordPress hosting to take care of the all the backend details that we no longer had the time or knowledge to deal with. At first we were worried about all of these extra expenses, but they paid themselves back within a month!
7 – Finally, don't afraid to make major changes and turn things completely upside down in needs be!
Sometimes it's easy to get into a habit of doing things in the same way, repeating what has gone before and not accepting that things have changed. For Kach and I, this is all about our goals in relation to travel; they are no longer the same. Kach is on a mission to travel to every country in the world in the next couple of years, meaning more non-stop travel. I'm simply not feeling it anymore. I want to give myself a home base of some kind, where I can keep some things and come back to in between trips away.
So we have both decided to make a really big change in our lives; we're going to be separating ways to pursue our own individual goals. While Kach continues her journey to every country in the world, I will be buying a boat to live-aboard and preparing to sail around the world while running our online business.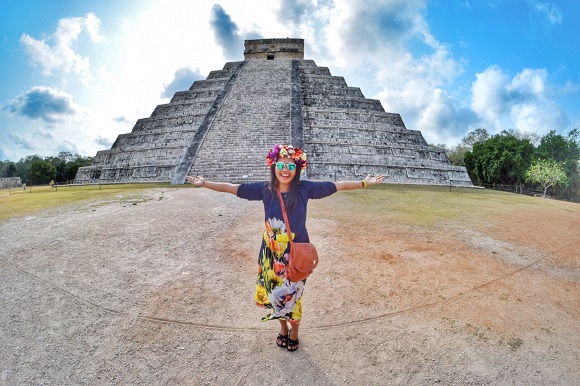 Want to learn more? Head to the Two Monkeys Travel Blog to check out 30 bloggers who earn over $5,000 a month (& how they do it!).