I've been all over the world over the past few years, hopping from country to country and managing to suspend jet lag by embarking on another journey only a few days after reaching my home in Miami. However, I had never taken a trip quite like this one before with Star Alliance. I was thrilled when I found out I would be participating in their Round-the-World trip.
I began the journey in Auckland, New Zealand, where I was treated to beautiful weather and a whole host of fabulous meals and wines. I've been to New Zealand a few times, but it never fails to astonish me with its wealth of beautiful scenery. I stopped by the Farm at Cape Kidnappers, where I found a number of birds, sheep, and beautiful coastline. After that, I sat down for three wine tastings in one day—not a bad way to spend the first leg of the trip!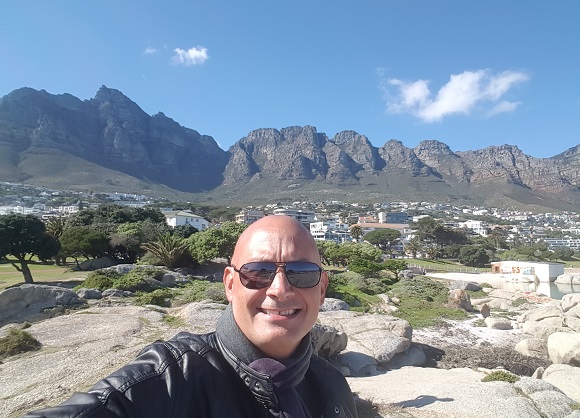 New Zealand was only the beginning of the journey for me, though. Before I could even blink my eyes, I was off to Hong Kong. I was incredibly impressed by the fantastic meals I was served at the Ritz-Carlton Hong Kong—not only were they delicious, but they were also creative and a work of art in and of themselves. For a luxurious place to stay, there was no better option than the Ritz-Carlton. Offering stunning views from its building, I could see the entire city from my room and the viewing platform. Hong Kong was hustling and bustling and I enjoyed walking through the streets.
From Hong Kong to Taiwan, I was fascinated by the beauty of the street art and how it represented the culture. I loved the patterns and the choices in subject, from graffiti to figures from pop culture. I had heard the best way to sample the cuisine in Taiwan was to check out some of the street food, so I piled a plate of some local delicacies while enjoying the view of the skyscrapers. The view wasn't the only thing I fell in love with—the food was incredible, and I savored dish after dish.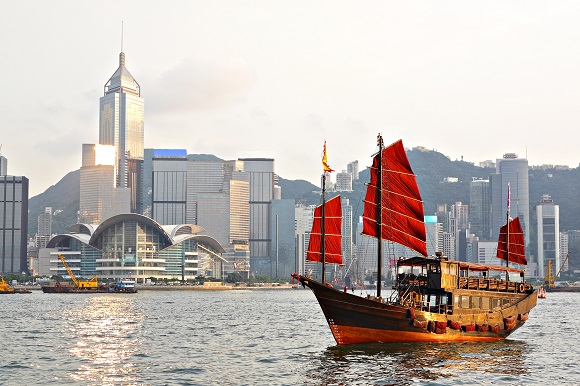 It seemed only right that I would venture to Istanbul afterwards, another city renowned for its street art. It was cool to see how the subject of the art varied from Taiwan to Turkey, and also how it had some of the same themes ingrained in it, as well. The Ritz-Carlton Istanbul was one of the nicest hotels I have ever stayed in, complete with Turkish tea on the side of my bath and a beautiful view of the city.
After that, it was off to Cape Town, where I got to experience South African hospitality and some delicious wines. The coast was worth the trip alone, and I had a short time to experience the culture and take a helicopter ride over the scenery. After several countries, it was nice to experience one of them from above the ground. I stayed at the African Pride Crystal Towers and Spa, which provided me a beautiful view of Table Mountain.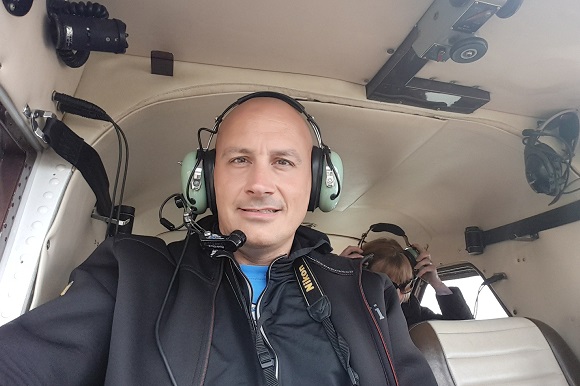 It was then off to my last continent of South America, but I wasn't about to head home without experiencing almost all of it. First stop was at Sao Paulo, Brazil, where again I got a glimpse at some beautiful street art. From there, I went to Buenos Aires, where I stayed at the Faena Buenos Aires—an exquisite hotel located in the center of the city. I was able to see some gorgeous sunrises and views while enjoying some of their wine from the private cellar. I couldn't choose which one that I enjoyed the most!
The polo club in Argentina was also one of my favorite parts of the trip. I made friends with some of the polo ponies while relaxing by the pool. After a quick trip there, I was in Uruguay sampling wines, and then once again back to Argentina. I couldn't help but feel a bit sad that my journey was nearing its end, and that I would once again be returning home.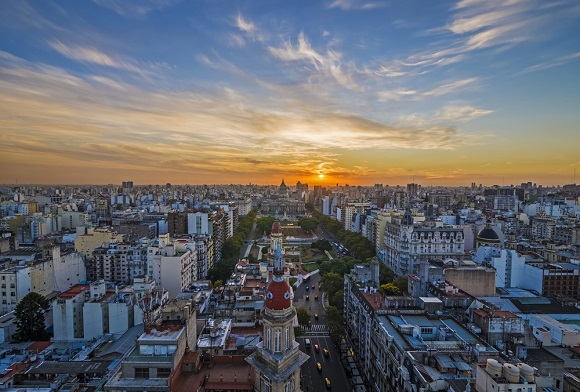 IMG: C/O Scott Eddy and Shutterstock