They don't call Chicago the Windy City for no reason and the city lives up to its namesake even more so when winter settles in. At this time of the year, Chicago is basically an ice block, with cold gusts blowing in from across Lake Michigan. But this city has plenty to offer travelers, even in winter. Here's your frosty guide to Chicago this winter!
We're not going to lie, Chicago is cold in the wintertime. That being said, there's plenty of things to see and do (both indoors and outdoors) when booking flights to Chicago. Whether you spend your afternoon ice skating at Millennium Park or wandering around The Art Institute, or even warming up with a slice of deep-dish pizza, Chicago will no disappoint, even when temperatures hit zero.
1. Ice Skate at Millennium Park
There is nowhere more iconic to go skating in Chicago than McCormick Tribune Rink in Millennium Park. It's also one of the few places that offers free ice skating, the only fee is your skate rental but if you own a pair then even better! Spin around the rink to the sound of pop tunes, surrounded by some of Chicago's best architecture. There's even free skating lessons here Fridays-Sundays, one hour before the rink opens.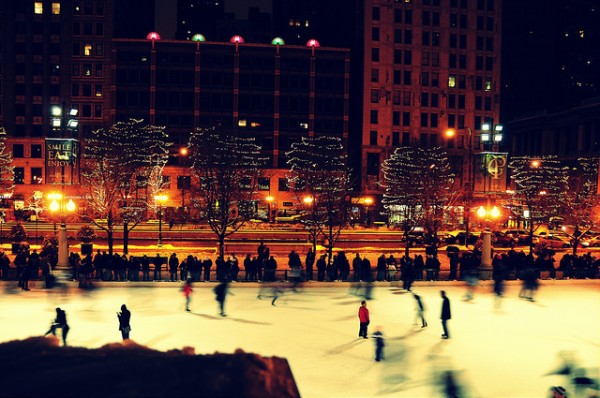 2. Visit The Art Institute
The Art Institute is one of the most famous art museums in the U.S. but also the world. At this time of the year, the grand lions out front are decked with wreaths and ribbons. Even if you don't know a thing about art, it's worth going. Make sure you check out A Sunday on La Grand Jette by Georges Seurat (recognize this from Ferris Bueller's Day Off?), America Windows by Marc Chagall and Red and Pink Rocks and Teeth by Georgia O'Keeffe.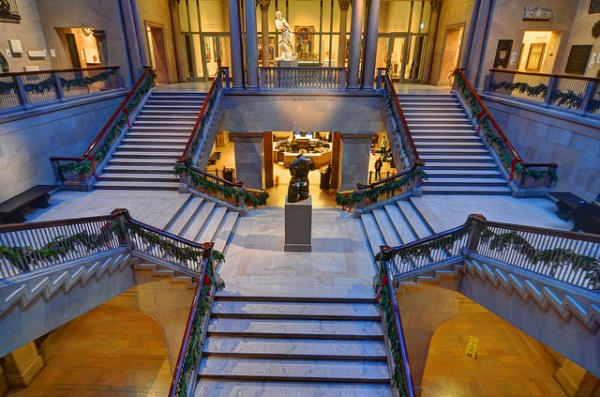 3. Shop along Michigan Avenue
Head to the famous Magnificent Mile shopping district and pop into some of the beautiful shops along the way to warm your toes. The Water Tower Place is a very chic 8-floor shopping center that will keep you busy for hours! Don't forget to look up while walking along here; you'll see some amazing stone reliefs on the buildings that make Chicago famous for its architecture.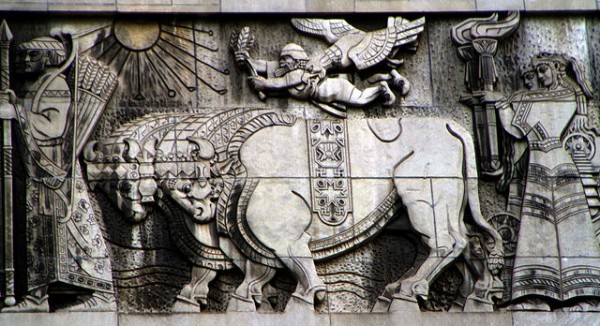 4. See the dinos at the Field Museum
Chicago's Field Museum is famous worldwide for its fossil collection. Home to "SUE," the largest, best-preserved and most complete Tyrannosaurus Rex ever found. She measures 40.5 feet long and 13 feet tall at the hip, with no less than 58 dagger-like teeth! The museum is also home to an impressive 3-story recreation of an ancient Egyptian tomb.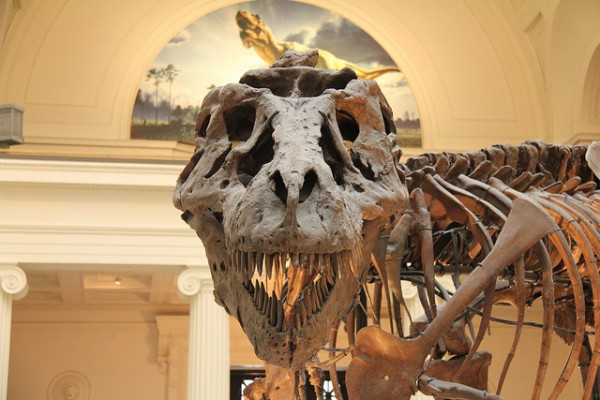 5. Cheer on the Chicago Bulls
The one good thing about winter is that it's basketball season! The home team plays several games a week between October and April so you shouldn't have any trouble fitting one into your trip itinerary. Go Bulls, go!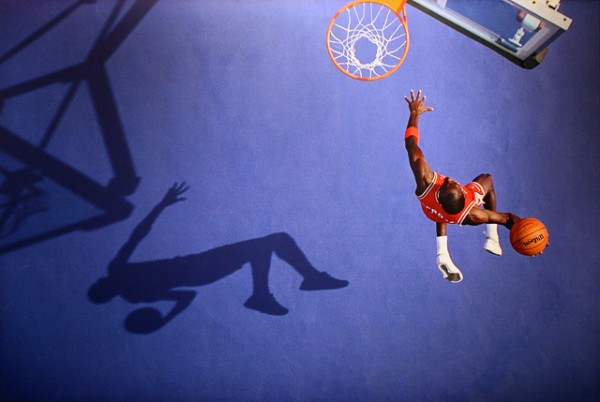 6. Grab a slice of pizza at Giordano's
It's an age-old battle between New York and Chicago: who has the best pizza? The answer is, to put it simply: Chicago if you like deep-dish, and New York if you like thin crust. There are lots of pizzerias serving up deliciously hot deep-dish pizza across Chicago but one of the most popular chains in the city is Giordano's.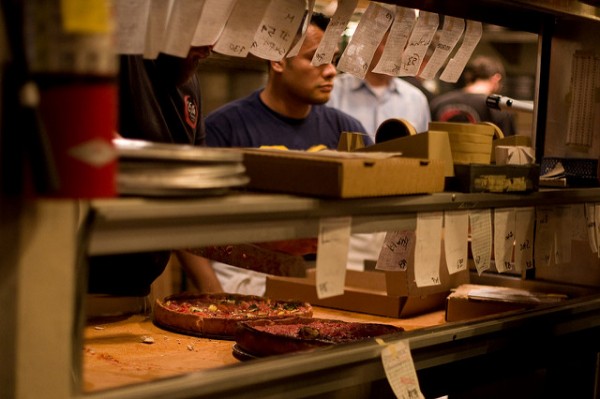 7. Visit Cloud Gate
No trip to Chicago would be complete without a mini photo session at the Cloud Gate sculpture in Millennium Park. If you want to avoid all the crowds, it's best to visit this place in the early morning, but dusk is the most magical time to do some stunning long-exposure photos here.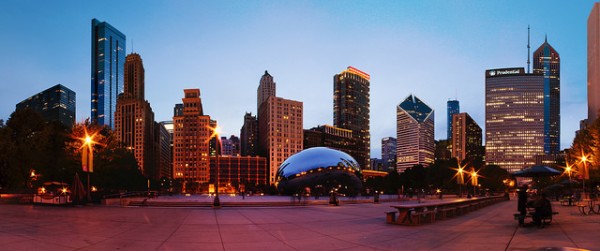 8. Tour Chicago's underground Pedway
Navigating around Chicago's Loop in the winter has never been easier (or warmer), thanks to the underground pedestrian pathways called the Pedway. This place isn't just home to some restaurants and bars, but it connects some of the best destinations in the Loop. Wander from Block 37 at the Chicago Design Museum to the Chicago Cultural Center, or head to the Chicago Athletic Association for a game of bocce.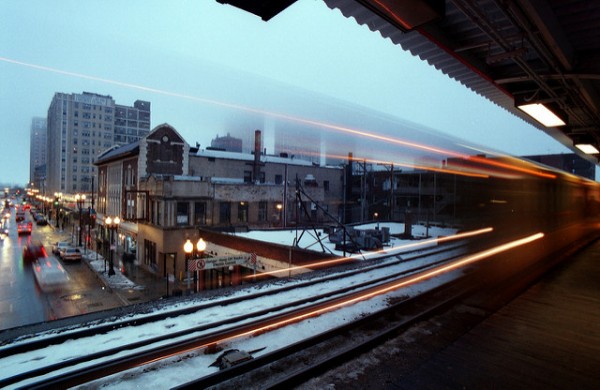 9. Pub crawl in Wrigleyville
If you want a taste of local Chicago nightlife, head to the trendy neighbourhood of Wrigleyville and go on a pub crawl. It doesn't have to be an organized affair, but there are some great, lively pubs in this area. For some inspiration, try the popular Cubby Bear, John Barleycorn, Casey Moran's or the Old Crow Smokehouse.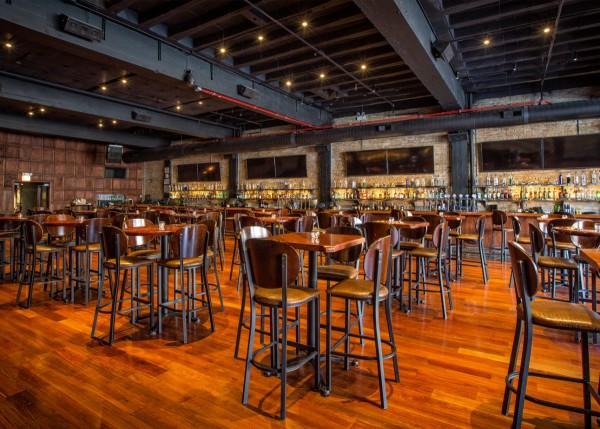 10. Get tickets to the Chicago Theatre
This historic theatre has seen the likes of Dolly Parton, Frank Sinatra, Dean Martin and more since it opened its doors in 1921. Grab tickets for a behind-the-scenes tour of the theatre, or see it in action with tickets to an evening show. Aretha Franklin, Chris Tucker, Martina McBride, Wilco and Regina Spektor all have shows there this season.