Traveling abroad comes with a whole number of pre-trip steps: there are vaccines to consider, passports to check, and visas to organize – and that's just to get started! Fortunately, the US holds one of the world's strongest passports with over 150 countries open to visit without a visa. We've run through the visa requirements for countries across the world, including those you can visit visa free!
US passport holders can travel to 174 countries without the need for a visa, making it one of the world's strongest passports in terms of visa-free travel. That means no need to organize your visa in advance: simply search and compare your cheap flights, hop on the plane, and go! A number of these countries will require a visa on arrival; in this case, you may need to pay a small fee when you arrive at your destination.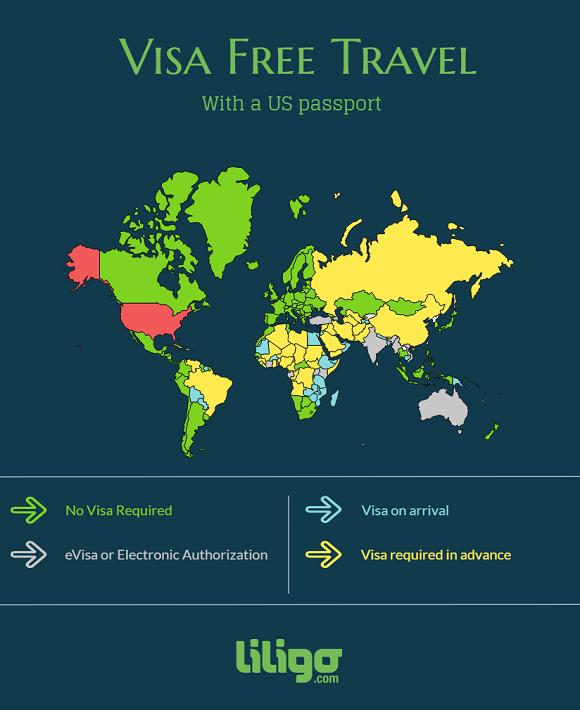 Where can I travel without a visa?
174 countries are open to US passport holders to visit, visa free or with a visa on arrival. These include:
No Visa Needed:
> European countries within the Schengen area allow U.S. passport holders to visit without a visa, for up to 3 months at a time
> Canada
> A number of South American countries, including Costa Rica, Colombia and Argentina
> South East Asian countries including Thailand, Indonesia and Malaysia
> Scandinavia (Norway, Denmark, Sweden)
> South Africa
Visa On Arrival:
> South American countries including Bolivia and Paraguay
> A number of countries in Africa, including Egypt and Madagascar
> Asian nations including Cambodia and Laos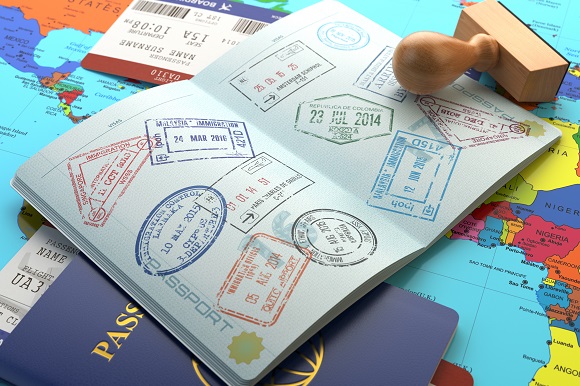 Where can I travel with an eVisa?
An eVisa, or 'electronic visa', is a visa you can apply for online (which makes things a little more convenient!). If a country requires you to have an eVisa, you'll need to organize this before you travel – but not too far in advance, as they do expire! Your eVisa will often be approved very quickly (in some cases, even immediately); you'll need to print out the eVisa letter and take it with you when you travel to your destination.
Countries requiring an eVisa include:
> Australia
> India
> Vietnam
> Turkey
> Kenya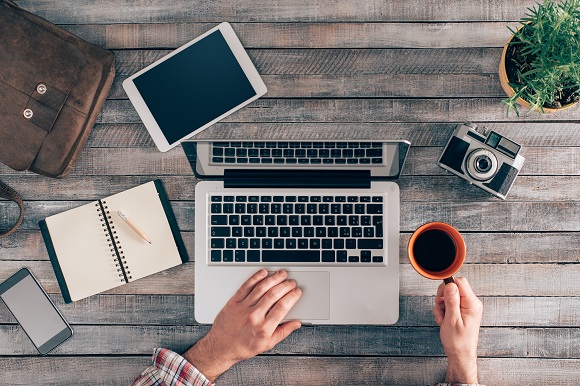 Which countries require a visa to enter?
In those countries where a visa is required for entry, our advice is to plan ahead. You can obtain a visa from the consulate or embassy of the country you're planning to visit, or online through a visa agency; you'll need a passport with at least 6 months remaining before the expiration date, and the relevant fee.
Countries requiring a visa in advance include:
> Russia
> China
> Brazil
> Cuba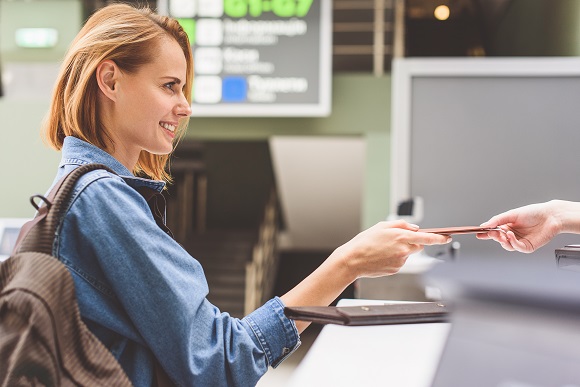 Tips and Advice:
> Visa free travel refers to a tourist visa, and comes with a time limit. This is usually 90 days (plenty of time to explore!) but it's worth checking before you go.
> When traveling abroad, you'll still need to take your passport with you
> Ensure your passport has at least 6 months left before its expiry date
> Be aware of different ways of writing the date, so you don't get confused with the one written on your visa! In Europe, for example, dates are written date/month/year.
> Not sure if you need a visa for your chosen destination? Double check with their embassy in the US before you travel.
> If you're planning on taking a multi-country trip, check which visas you'll need before you go. Plan your budget to include any necessary fees, and – if possible – obtain all required visas before departure.
Don't have a passport? Not a problem! Check out these great destinations to visit totally passport free.
IMG: Shutterstock