There are plenty of ways to have a great vacation: picking the right destination, booking a great hotel, finding the best flight deal on liligo.com…but what about those little extras which make your trip that extra bit better? We've run through 10 of our favorite, ultra simple tips we've picked up along our travels, to help you have your best (and most stress free) vacation yet. 
1. Travel Light
There are many different packing styles when it comes to preparing for your next trip, from bringing everything but the kitchen sink, to packing nothing but the bare minimum. In the middle, there are those who decide to travel light, taking just cabin baggage when they fly and efficiently economizing on space.
There are a number of advantages to traveling light: you'll be able to move easier as you won't be weighed down by a 50lb bag, and if you're traveling by plane, you won't need to pay extra to check in your baggage and you'll save time at the airport. Sounds like a win win situation to us!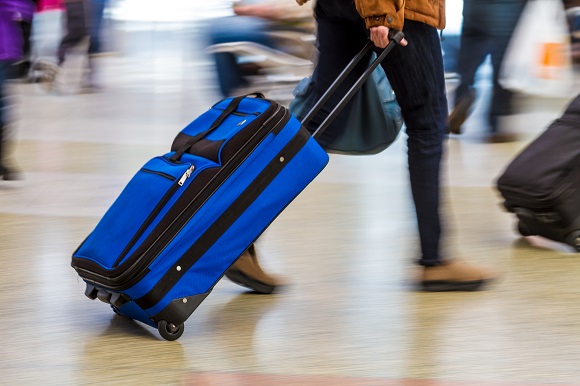 2. Leave the travel guide at home!
Travel guides are great: they give us insider knowledge on where to eat, what to see, and how to stay safe in a new place. However, leaving the guide at home allows us to enjoy our travels in a more spontaneous way, discovering new sights and experiences and making better local connections.
We'd definitely advise reading up on your destination before you go (we've got plenty of destination inspiration on the Traveler's Edition), however once you're there it's time to relax and enjoy your surroundings. Alternatively, take your guide with you but leave it in your hotel room when you go out for the day.
3. Take a sarong
This may seem a little specific but stick with us. Packing a sarong will see you through a number of common travel situations, and they're so light and small that you'll barely notice it taking up space in your suitcase. This multi functional item of clothing has a number of purposes: blanket on that super cold flight or bus trip, head scarf to protect you from the sun, beach blanket, scarf, curtain, and dress for those times when you want to enter a building or area where you're required to cover both your shoulders and your knees.
4. Pack entertainment
Travel with a deck of cards, or another game which is easy to understand in every language around the world. Not only will this help you to stave off boredom on those long journeys to your destination, but it will also make for a fun activity once you've arrived and could help you make new connections with fellow travelers. It's also a great camping activity and is perfect for rainy days!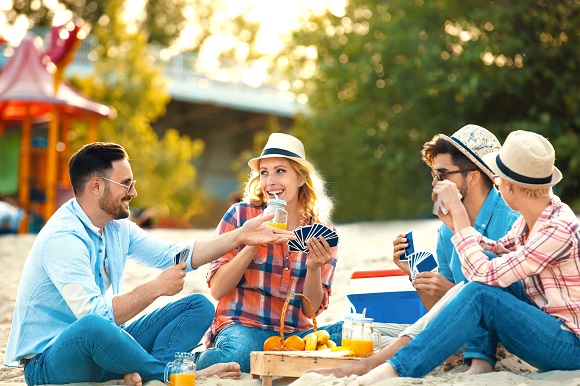 5. Take your time
Instead of trying to see everything in a limited amount of time, why not relax and take your time on your next vacation? Spending a week in the same place, rather than hopping from country to country, or city to city, in the same amount of time, will allow you to truly appreciate all a destination has to offer.
6. Step off the beaten path
For a truly authentic travel experience, forget about those must see sights and step off the beaten path to explore the road less traveled. Let your heart tell you where to go and what to see, rather than religiously visiting the "top 10" of a destination, and you might just have your most memorable trip yet.
7. Travel with a sleep mask and earplugs
Being able to sleep anywhere is essential for anyone traveling on the go. If you can't sleep because there's too much noise, or your room is too light, don't forget to pack a sleep mask and earplugs to create a quiet, peaceful environment for a good night's sleep.
8. Learn a few basic expressions
Brushing up on the local language before you travel is a great way to ensure you're able to communicate that little bit easier when you travel abroad. Simple phrases like hello, please, thank you, and "I don't speak…" are easy to learn and, even if you end up pronouncing every word totally wrong (we've all been there, more than once) your efforts will be truly appreciated.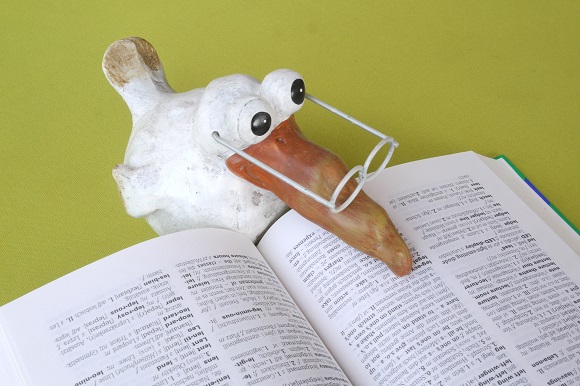 9. Say yes!
When exploring new places, you'll often have the opportunity to try new things and meet new people.The experiences you have when traveling will largely depend on your willingness to say…yes! While this comes with the caveat that you should also use your intuition and say no to offers which don't seem safe or genuine, saying yes to new experiences can make a vacation your best yet.
10. Don't hesitate…just go!
You've found a cheap flight to London or New York, but you're not sure whether to go for it? If you've got the budget and time, don't wait too long – just book it and go! Making that first step can be daunting but once it's done, the excitement of booking your dream trip will take over and you'll wonder why you didn't do it sooner.
+1. Enjoy!
Most importantly, enjoy your trip! It's your vacation so make it what you want: if your dream is to tick off all the major sights in Rome, then do that. If you want to visit elephants in a remote area of Thailand, then go for it! Whatever you decide to do, make it your own and enjoy the ride.
IMG: Pixabay & Shutterstock