Iceland is hotter than ever right now, and we're not talking about global warming! Iceland is at the top of so many traveler's lists that it's estimated this once barely-visited island will have more American tourists than actual residents by next year! Want to go?
It's so incredibly cool that Iceland's tourism office has reported that visitors now outnumber residents. More than that, Americans alone will soon outnumber Icelanders! Around ten years ago, only 200,000 foreigners visited this northern island. Last year, 1.6 million of us booked flights to Reykjavik to get a taste of the island's cool cuisine, listen to its music, soak in its hot springs, climb its mountains and photograph its geysers.
Here's our top 10 tips when traveling to Iceland:
1. Fly low cost
One of the major reasons why Iceland is so popular with us Americans is that the flights are so cheap! Icelandair and Wow Air both offer dirt cheap flights between the U.S. and the capital city of Reykjavik. Air fares often go for as little as $99 one-way with departures from Boston, New York and Baltimore.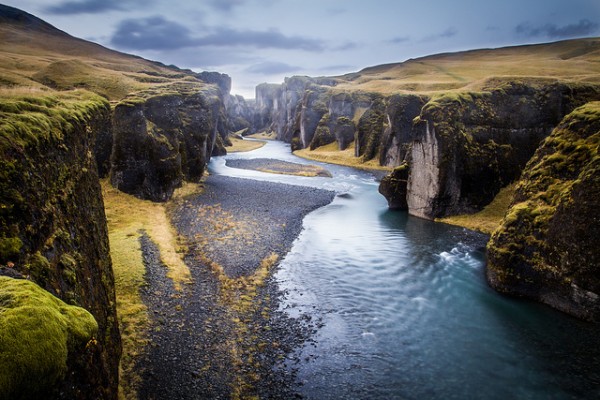 2. Go in winter
Winter is typically low season in Iceland, so you'll find some pretty sweet deals. Rental cars are typically 40% lower at this time of the year! Unfortunately it's also very, very dark. So why in the world would we recommend visiting in winter? Two words: Northern. Lights. You're basically guaranteed a brilliant light show throughout in your trip and the experience of watching the glowing lights dance across the sky in the land of fire and ice will be something that stays with you for the rest of your life.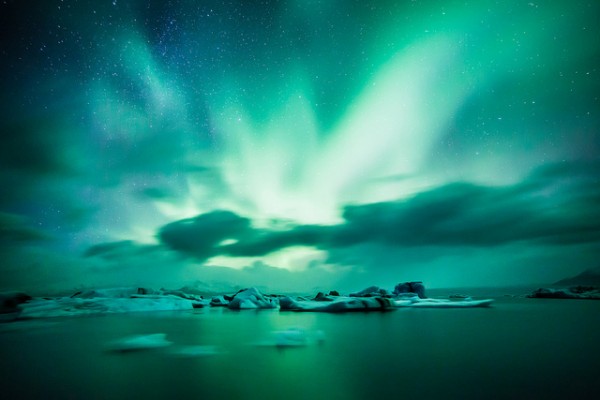 3. Go in summer
We're contradicting ourselves a bit now, aren't we? The point is, there is no bad time to go to Iceland. Summer is the best time for hiking, trekking, horse-back riding… among loads of other activities. It's also constantly daylight so you can pack a lot into your days. But remember not to lose track of the time, and actually go to bed! Most hotels will have light-blocking shades but it's a good idea to bring an eye mask too.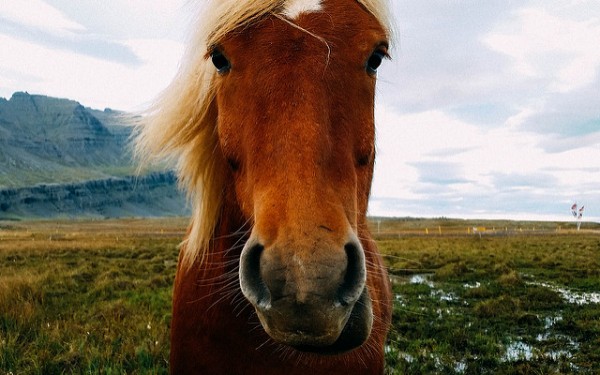 4. There's more to see than Reykjavik and the Blue Lagoon
Most travelers will touch down in the capital but do yourself a favor and get out and explore further than Reykjavik. Spend a day or two exploring the world's most northern capital, but also set aside some serious time to explore the countryside and some of its other coastal cities. The Blue Lagoon is probably the most touristy thing you can do in Iceland. Is it worth it? Completely!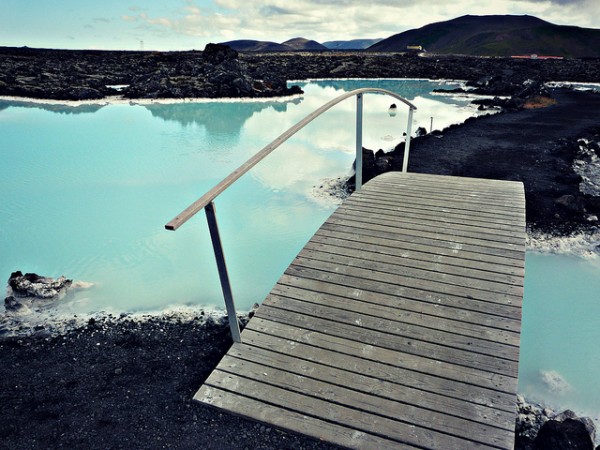 5. Rent a car
Don't be put off by driving in Iceland. They drive on the right-hand side of the road too, and all rental car agencies provide foreigners with free maps. You choose where you want to go, and go! No relying on buses or taxis. Set your own itinerary and when you feel inspired to wander off the beaten path, do it. Just don't wander too far, or you might run into a volcano or a geyser!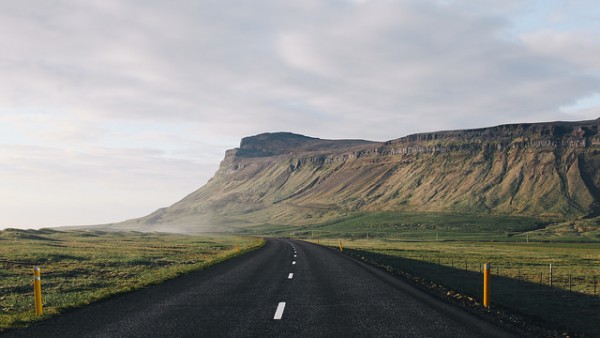 6. Spend the night in a family-run guesthouse
For a real taste of local Icelandic culture, consider spending a night or two in one of the family-run guesthouses and inns that dot the countryside. Farms are also popular places to stay, and a chance to meet some cute and curious local animals too!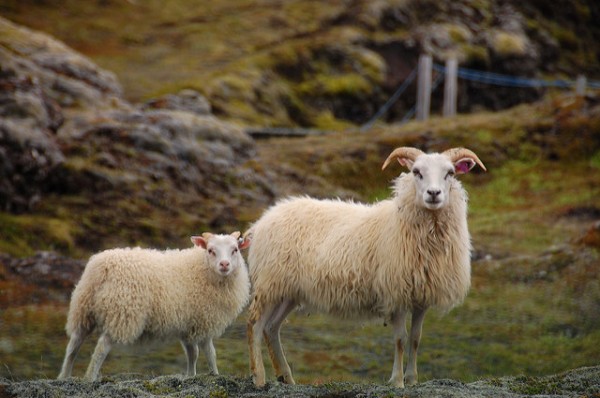 7. Be prepared for all kinds of weather
No matter what time of the year you travel to Iceland, it's a good idea to be prepared for any kind of weather. Rain is common year-round, and mist and fog are common-place. A trip to Iceland is a good excuse to raid your local outdoors store for merino clothing that will wick away sweat, and a quality rain coat. As the saying goes, "There's no such thing as bad weather, only bad clothing."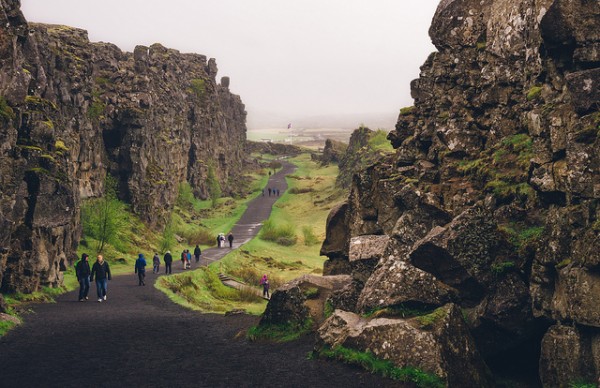 8. Climb a glacier
Glaciers are incredible, but dangerous. One of the coolest things you can do while traveling in Iceland is climb and hike over glaciers and inside glacier caves like this one. Join a water or land tour with an experienced guide. Once you see how far the glaciers have receded in recent years, you'll understand how fragile and powerful these chunks of ice are.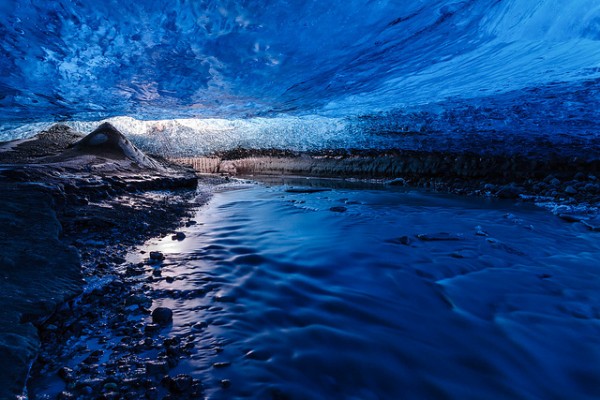 9. Invest in a lopapeysa
A lopa-what? Lopapeysa, the iconic Icelandic sweater, is a sound investment at the beginning of your trip. These sweaters are both warm and water resistant and not just for tourists, locals wear them too! That being said, if you don't live in the mountains at home or in a northern state that sees lots of snow, it's probably better to buy something else as a souvenir because you won't get much use for it back home.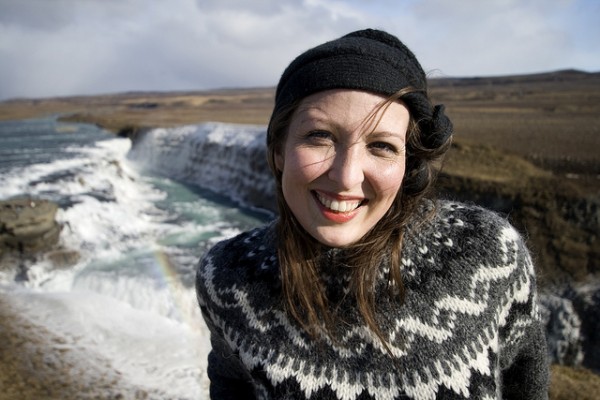 10. Go to a music festival
Some big-name bands have come out of Iceland – Björk and Sigur Rós are the obvious two. They regularly play at the Airwaves Festival in Reykjavik in October, but there are plenty of smaller festivals across the country that feature lots of up-and-coming bands. Try Aldrei Fór Ég Suður ('Never Went South') in the West Fjords.