Black Friday is here, which can only mean one thing: it's time to book some super cheap flights! We've rounded up the best Black Friday sales out there – so all you need to do is decide where to go. 
A number of airlines are offering great discounts on fares from the US across the globe. So many, in fact, that it can be hard to know where to start! Check out these awesome flight sales to find the best Black Friday deal for you. A number of these fare sales are valid through Cyber Monday (November 28), however we'd recommend booking sooner rather than later as popular fares may well sell out.
Emirates
Until November 27, Emirates are offering a number of great deals on flights from any one of their 11 US gateways. Top of the list is a range of 'Companion Fares' – which essentially means two for the price of one on flights to destinations including Milan, Dubai, Bangkok and more! The offer is also valid on business class flights for two, which means you can halve the cost of traveling in luxury. Emirates is known for its on board service and rarely offers such great discounts, so this is an offer not to be missed.
> Black Friday deals with Emirates
Frontier
Through Sunday November 27, Frontier have a number of super low fare deals available on flights across the US. Flights are available from cities such as Chicago, Atlanta and Dallas to destinations including Orlando, Los Angeles and Las Vegas. Travel between November 25 – December 20. With $20 fares across the board, you'll want to act fast on this one as seats are limited – and selling out fast!
> Black Friday deals with Frontier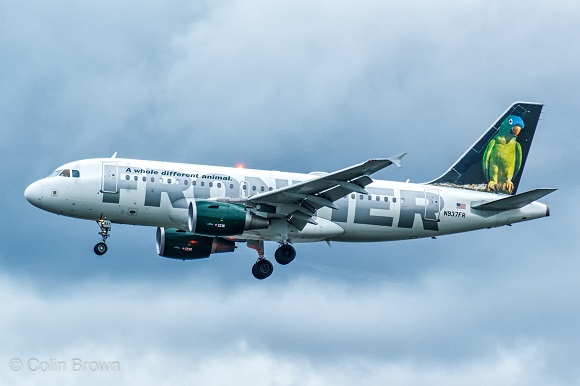 Norwegian
This Black Friday, Norwegian are putting Europe and the French Caribbean on sale! There's up to 30% off fares to the French Caribbean and up to 20% off fares to Europe – so you can head to destinations including Copenhagen, London, Martinique and Paris for less.
Fly between December 1 2016 – March 25 2017 to take advantage of the Black Friday offer, which is available until 23:59 November 25.
> Black Friday deals with Norwegian
Air Canada
Through November 27, Air Canada is offering discounted fares to a number of international destinations. You can fly from cities across the US to Rome, London, Lima, Amsterdam, Hong Kong and plenty more.
> Black Friday deals with Air Canada
Air China
If you've got your eye on a trip to Asia, it's time to book with Air China! The airline is offering a 15% discount on flights from the US to China/Asia through Monday November 28, for travel between November 25, 2016 – April 30, 2017. Chinese destinations including Shanghai and Beijing are on sale, as well as cities including Bangkok, Tokyo and Seoul.
> Black Friday deals with Air China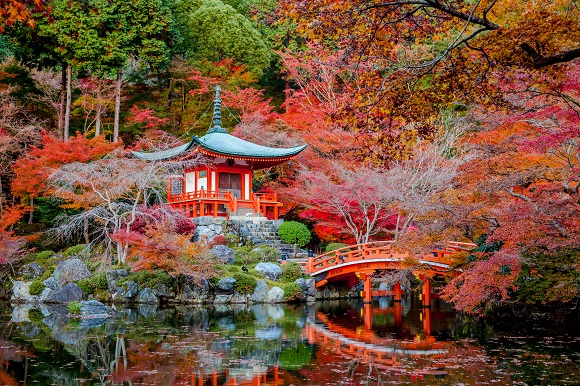 Aeromexico
Mexico's flag carrier is celebrating Black Friday with a number of discounted flights to Latin America. The airline is offering a Black Friday weekend sale, meaning the cheaper fares will be available through Cyber Monday. It's not just Mexico which is on sale (although you can, of course, book flights to Cancun, Mexico City and more!): included in the Black Friday sale are destinations such as Havana, Buenos Aires and San Jose. Travel between November 28, 2016 – May 31, 2017.
> Black Friday deals with Aeromexico
Cathay Pacific
The Hong Kong based airline is offering discounts on flights from the US to Asia as part of its Black Friday sale, which is live through November 30 – slightly longer than the other Black Friday fare sales listed here! Vietnam, Bali, Singapore and more are all on sale. The Black Friday offer is valid on travel between December 25, 2016 – May 23, 2017 and August 15, 2017 – November 26, 2017 and seats are limited.
> Black Friday deals with Cathay Pacific
Delta
As part of its Black Friday sale, Delta is offering domestic award flights from just 5,000 miles each way – so if your SkyMiles are burning a hole in your pocket, now could be the time to book! The deal is dependent on a round trip booking and is available through Cyber Monday (November 28). Travel is valid from December 12, 2016 – June 23, 2017.
> Black Friday deals with Delta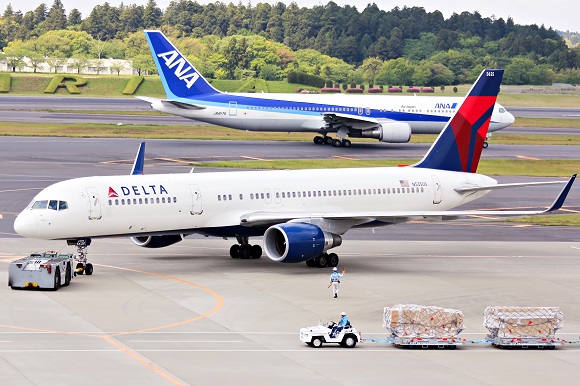 Southwest
Southwest Vacations is offering a deal a day as part of its Cyber Week sale, with 12 days of discounts through December 5! Details of each deal are revealed day by day, with destinations of offer including Las Vegas, Anaheim and Orlando. Travelers can also save up to $250 on flights and vacation packages to any destination, using the code CYBERWK16, throughout the duration of the sale.
> Black Friday deals with Southwest
Spirit
Spirit are offering two Black Friday sales today. Travelers can enjoy 75% off flight only bookings and flights booked with vacation packages with the promotional code TRKY; travel is valid on Tuesdays & Wednesdays between 12/6/16 – 2/14/17.
Vacation packages with Spirit are also on sale as part of the airline's Black Friday vacation blowout. Travelers can enjoy up to 50% off their hotel and 10% off flights when booked as part of a vacation package with promotion code 10CTPK. Travel is available to select destinations such as Los Angeles, New York and Orlando; travel is valid November 30, 2016 – December 20, 2016 and January 5, 2017 – February 10, 2017.
> Black Friday deals with Spirit