You don't have to splash out to have a good time in Paris, which is just one of the things travelers love about this city. While entry to many museums is quite steep, there are plenty of things to do in the City of Light that won't cost a thing. Here's our pick of the best free things to do in Paris.
1. Cathédrale Notre Dame de Paris
This cathedral, with its stone gargoyles and Gothic details, is one of the most famous landmarks in Paris. It's completely free to enter the building, but you do have to pay if you want to climb the towers. Make sure you get the full experience by seeing it from the walking path along the nearby Seine River.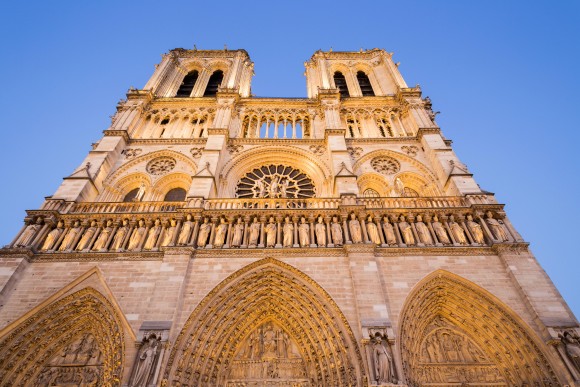 2. Canal St-Martin
Follow in the footsteps of Amélie as you walk along the almost 3-mile long Canal St-Martin. It was inaugurated in 1825 and is the perfect place for a stroll, bike ride, picnic lunch or an evening drink. Bring a bottle of wine, a baguette and a few different kinds of unpronounceable cheese and enjoy the people-watching.
3. Parc du Champ de Mars
It may cost a small fortune to ride the elevator to the top of the Eiffel Tower, but fortunately the views from below are also pretty stunning. Parc du Champ de Mars is the park just below the tower, with beautifully mowed lawns and flowerbeds. It's the perfect place to spread out your blanket and tuck into a Parisian lunch of baguettes and cheese. Here's where to find the best baguette in Paris.
Nearest metro: École Militaire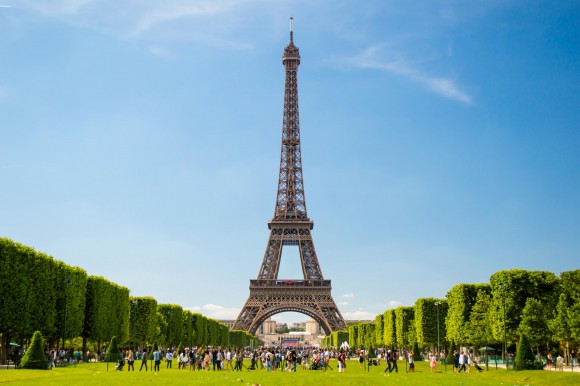 4. Musée Carnavalet
Get a lesson in Parisian history at the Musée Carnavalet, which is housed in two remarkable mansions from the 1500s and 1600s. There's no charge to view the permanent collection, which traces the city's history from ancient times to the modern fashion-forward metropolis it is today. Don't miss the meticulously reconstructed baroque interiors while you're here.
Nearest metro: Chemin Vert (Line 8)
5. Basilique du Sacré Coeur
You can spot this white marble church atop Montmartre from miles away. It's in the middle of one of Paris's most popular neighborhoods for backpackers, artists and musicians. Inside, the church's walls are covered in gold mosaics and its windows are stained glass. In the towers you'll find one of the heaviest bells in the world, called La Savoyarde. Entry is free but you'll need to pay an admission charge to climb up to the dome.
Nearest metro: Jules Joffrin, Pigalle, Anvers and Abbesses are all in the vicinity. The 430-foot climb to the basilica can be quite strenuous, but there is a funicular and several bus routes to take you up the hill.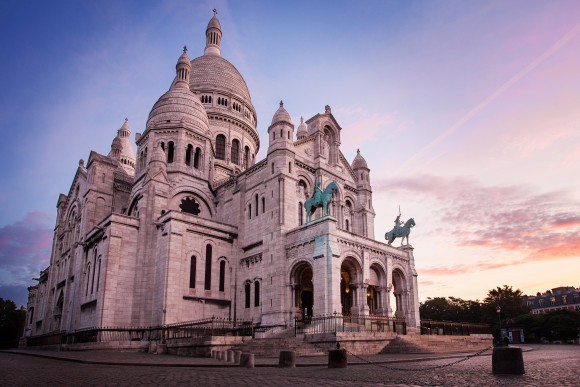 6. Marché aux Puces de St-Ouen
If you want to go window shopping (the prices at this curious flea market aren't too budget-friendly) for some interesting and unique "objets d'art" while in Paris, this is the flea market to do it. It's the largest of its kind in Europe with more than 2,500 stalls that are grouped into 15 markets, each with its own theme. Browse the bearskin rugs, old woven tapestries, brass and silver candlesticks and more in this market chock-full of interesting things.
Nearest metro: Porte de Clignancourt (Line 4)
7. Cimitière du Père Lachaise
Think it's a bit creepy to wander around a cemetery while on vacation in Paris? Not at all, especially when you're passing the graves of some of the city's most famous past residents like Proust, Chopin, Oscar Wilde (division 89), Gertrude Stein and Edith Piaf. Even Jim Morrison (division 6) is laid to rest here. With its tree-lined avenues, the cemetery itself is pretty, too.
Nearest metro: Père Lachaise (Line 2)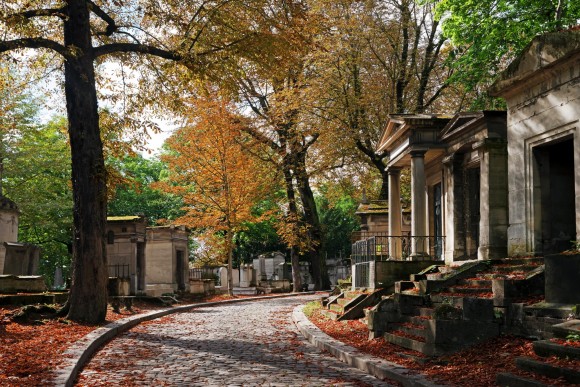 8. Parc des Buttes-Chaumont
We're not going to lie, it's a workout to climb the hills in this place, the steepest park in Paris – but it's so worth it! You can completely forget you're in bustling Paris when you wander around this gem designed by Baron Haussmann, listening to the birds and the sound of the waterfall. It's amazing that this place was once a garbage dump; today it's one of the city's biggest parks and a favorite among Parisians.
Nearest metro: Botzaris / Buttes Chaumont (Line 7)
9. Jardin des Tuileries
Take a step back in time and discover what it was like to be a member of the royal court as you wander around this historic park with its ponds, sculptures and fountains. This was once the place to parade around in your finest in the days of Marie Antoinette. Follow the park to get to the Arc de Triomphe.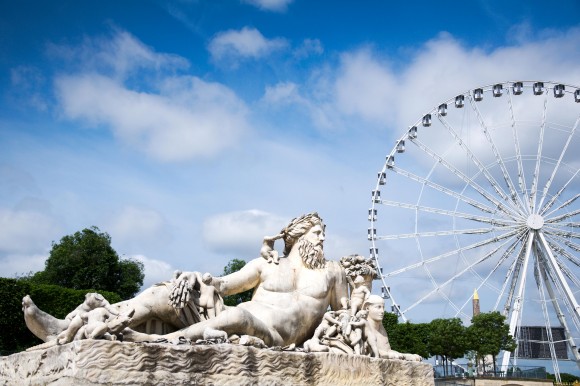 10. Musée d'Art Moderne de la Ville de Paris
While a trip to the Louvre will set you back a good amount, this modern art museum is completely free to visit. You'll find works of art from just about every modern movement of the 20th and 21st centuries by artists like Modigliani, Matisse, Braque and Soutine. The temporary exhibitions are fantastic too, but unfortunately not free.
Nearest metro: Alma-Marceau (Line 9)

IMG: Shutterstock