Want to take your travel photography to the next level? Try taking your camera underwater! All you need is an underwater point-and-shoot to get started. Here's a few tips to help you get started and take some amazing underwater photos.
Shoot in safe waters
If you're just starting out, the swimming pool is a great place to start your underwater photography adventure. You don't have to dive in with sharks on your first underwater photo shoot! The pool is a great place to get to know your camera, learn how to use its features and experiment before heading into deeper waters.
Make sure there's enough light
The best time to take underwater photos is on bright afternoons. If you're swimming on a particularly gloomy day or in murky water, use the camera's flash.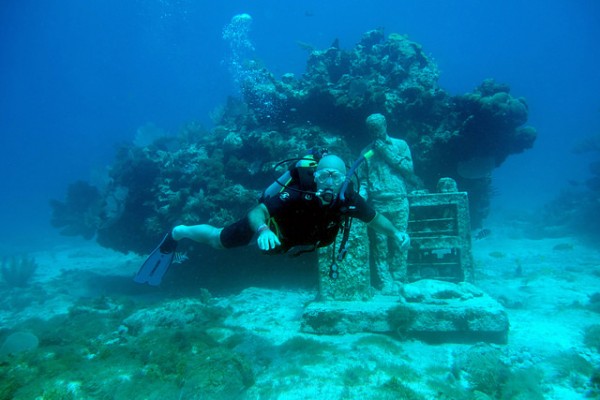 Shoot near the surface
Sometimes the coolest shots are taken just below the surface where sunbeams, reflections, textures and bubbles heading up to the surface can be captured easily.
Make bubbles!
Create interesting shots by splashing the water or blowing out lots of air in front of your camera. Have fun with it and experiment with water guns under the water or a snorkel.
Use unexpected props
How about creating interesting shots with everyday items you wouldn't normally find underwater. Try cheese graters (or other kitchen items), umbrellas, bicycles… you name it! Or, what if your subject was wearing a costume?
Shoot upwards or across
We typically shoot underwater pictures from above, looking down, but you'll get the best shots if you look across or even look up, with the sun gleaming in from behind your subject.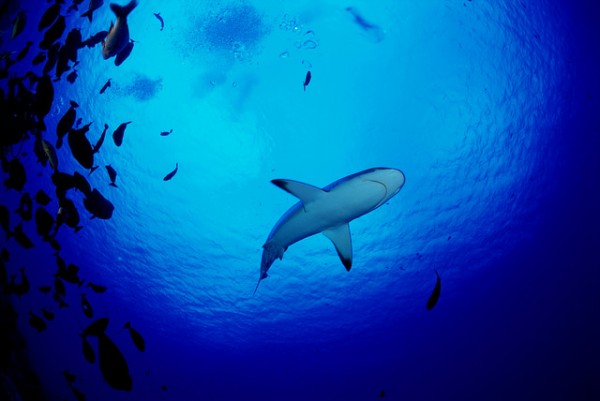 Plus…
Try splitting your frame in half by showing what's happening above and below the water
Get up close to your subject! Try to grab unexpected details of fish, coral reefs or funky seaweed with the macro setting in your camera
Have patience: watching and learning animal behavior is key to knowing when and where you can find underwater wildlife
Try what you don't think will work, you just might surprise yourself
Where to go for amazing underwater photos?
Fiji and Indonesia are at the top of many underwater photographer's lists of places to go. You could also hop over on flights to Cancun and visit the Cancun Marine Park by Jason deCaires. Or, what about photographing your friend's underwater wedding in Greece?
Love to take underwater photos? Where are your favorite spots? Any tips for beginners?