Looking for an exotic destination that will deliver plenty of gorgeous weather, adventure and not break the bank? Costa Rica is just over a 5-hour flight from New York and delivers some of the best adventure tourism, beaches and wildlife you could ask for in Central America. Want the full package? Here are the top experiences you have to have while you're there.

1. A dip in a hot spring near Volcán Arenal
For over forty years, Volcán Arenal was a smoking mountain, spewing molten lava daily until it went dormant in 2010. Today you won't see any massive ash clouds coming out of it like you would have in the past, but the foothills around it are dotted with hot springs and some stunning scenery. Bring your hiking boots and a towel!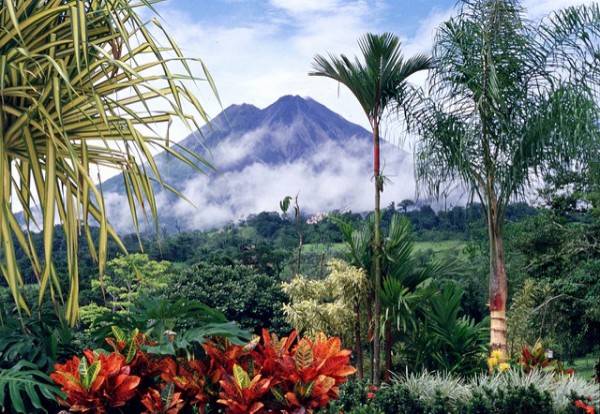 2. Go white-water rafting
We bet you didn't know you could find some of the best white-water rafting in Central America right here in Costa Rica, did you? Head up to Turrialba and take a thrilling ride down one of the dozens of rivers here! It's the perfect day trip from the capital, after you've had a few days to adjust from your flights to San José.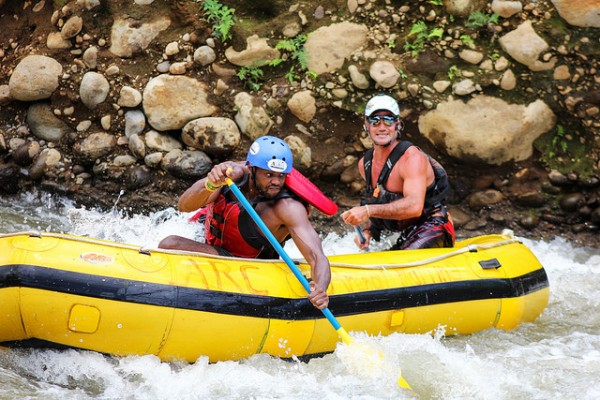 3. Taste the Afro-Carribbean cuisine of the south
Costa Rica's southern coast will transport you to the Caribbean. The country's Afro-Caribbean community live here, a growing and culturally rich area thanks to the many Jamaican workers who came here in the 19th century to work on the railroad. Some of the country's biggest indigenous groups also live in this region.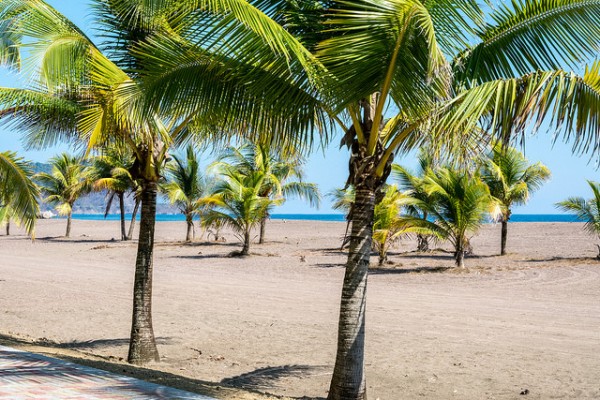 4. Go wild-life spotting in Playa Chiquita
Costa Rica is one of the most biodiverse places on the planet. It's home to some very unique species; there are so many, in fact, that experts believe there are plenty that haven't been discovered yet! If you want to get up close and personal with some of the country's wildlife, head to the Jaguar Centro de Rescate, a wildlife rescue center in Playa Chiquita. Join a morning or evening tour, with breakfast or dinner included (prices start at $55 US).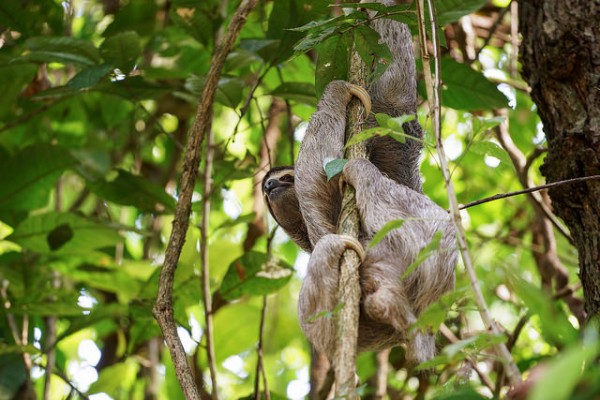 5. Peek inside a volcano in Volcán Poás
It's a good idea to rent a car in Costa Rica so you can go off-piste and explore some amazing places, like this national park just 23 miles north of Alajuela. Parque Nacional Volcán Poás is the best place to go if you've ever wanted to relive Dante's Peak without all the danger. This is indeed an active volcano but it hasn't blown since the 1950s. Still pretty cool if you ask us!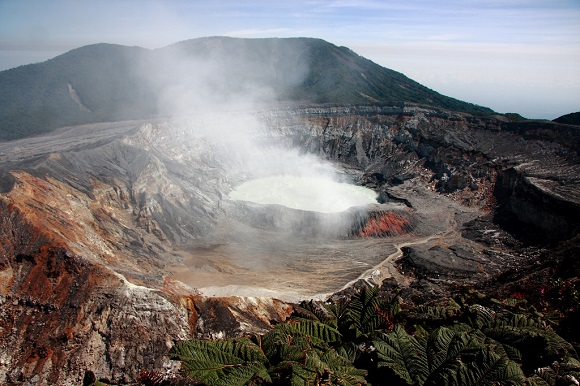 6. Surf the day away in Santa Teresa
If you have your eye on some surfing while visiting Costa Rica, Mal País and Santa Teresa on the southwestern tip of Peninsula de Nicoya have more waves than you could hope for! This is the country's surf paradise with boutique hostels and some of Costa Rica's most experimental kitchens. It's a foodie's and surfer's dream come true!
7. Explore the jungles of Tortuguero
There's a reason the locals call this place the "Mini Amazon": it's home to more than 400 types of bird, 60 species of frog, 30 different kinds of freshwater fish and three monkeys, plus the threatened West Indian manatee. Travel the park's canals by boat or roll up on a beach to watch the turtle eggs hatch. Unfortunately, swimming isn't recommended due to sharks.
8. Spot macaws in the Osa Peninsula
An impressive 40% of the Osa Peninsula is taken up by the Parque Nacional Corcovado, the last original expanse of great tropical rainforest in Pacific Central America. The world's largest population of scarlet macaws call this place home, along with plenty of other endangered species including the harpy eagle, giant anteater and Baird's tapir.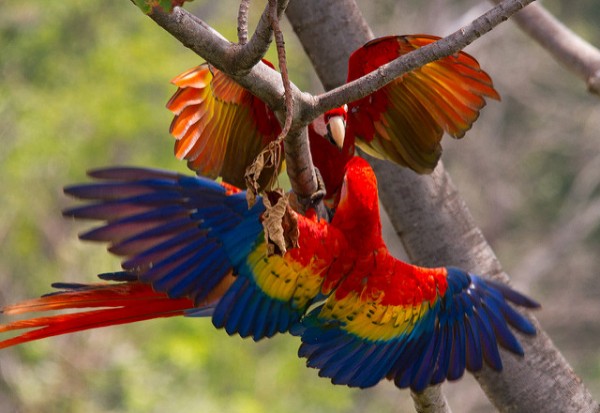 9. Go boho in Montezuma
Costa Rica's boho beach town of Montezuma is the best place to unplug and slow down. You're allowed to be lazy here. Swim, surf, stroll… whatever your heart pleases and if you must do something touristy, you won't have to look hard to find a canopy tour to the nearby rainforest.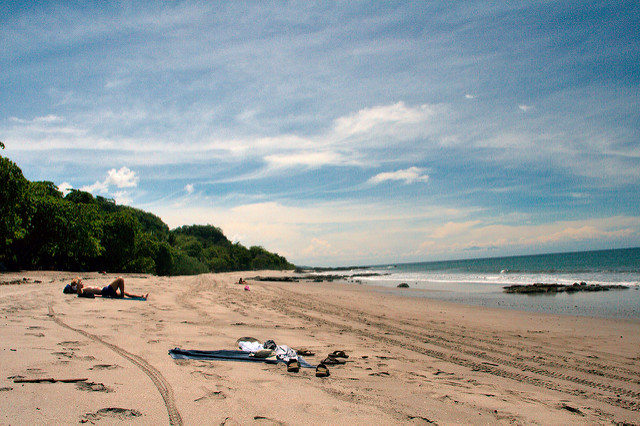 10. Soak up the vistas in Manuel Antonio
Parque Nacional Manuel Antonio is Costa Rica's smallest but most popular national park. Hike along the clearly marked trails through rainforests, stumble upon white-sand beaches and take in the incredible vistas of the outer islands. Spot monkeys, iguanas and sloths galore while exploring on foot. Unfortunately, this place gets really busy, so it's best to head here in the early AM.