London is a massive bargain for travelers from the U.S. right now. The pound is still fairly low against the dollar as the country prepares to leave the EU, so if you've been dreaming of a trip across the Pond and London's calling… now is the time to go! If you're cash-strapped, don't worry. There are plenty of ways to save money while still enjoying the charms of the English capital.
1. Get an Oyster Card
One of the first things you'll want to do (after you've posted "I'm in London, baby!" on Facebook to make all your friends jealous) when you get off your flight to London is buy an Oyster Card. It's a top-up travel smart card for London's public transportation system, which includes trains, tubes, buses, trams, boats and even a cable car over the Thames. Using an Oyster card saves you more than 50% off a standard ticket fare, so pay the £5 deposit (you can get it back when you leave) and top it up as you go.
Another tip: to save money on your Oyster Card, consider walking, especially if you're in Zone 1. A lot of places are a lot closer than people think and a 30-minute walk will actually get you far in central London… plus it's a whole lot more scenic than the underground.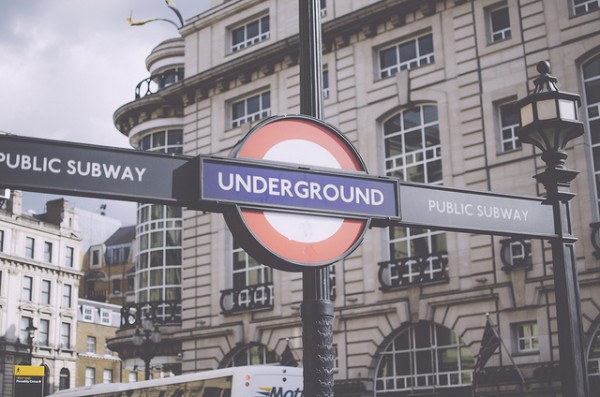 2. Stick to the city's free attractions
London is one of the few cities in the world where the vast majority of its museums are free to visit. All the time, anytime. Some of these include world-class art galleries and museums like the Tate Modern (with a brand-new viewing balcony), the National Gallery, the British Museum (you can spend days in there), the Natural History Museum and the Victoria & Albert Museum to name a few.
Then, there's London's parks and outdoor spaces, which are stunning sights in their own right: Hyde Park, Regent's Park, Richmond Park and Hampstead Heath are just a few of the ones worth checking out.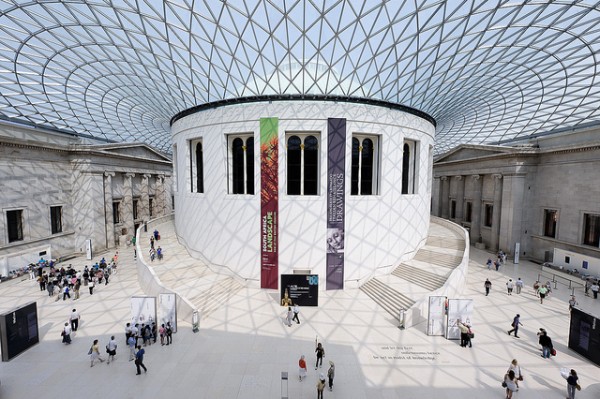 3. Enjoy the underground theatre scene
London's West End theatres are world-renowned and you can grab pretty cheap tickets to some fantastic shows. But if you're really on a budget, London has some amazing underground theatre, live music, comedy and cabarets that are free or cost less than £10 to get in. Look for posters at small galleries or cafes. Cabaret shows in particular tend to crop up in some fairly unique bijoux venues you'd never discover otherwise.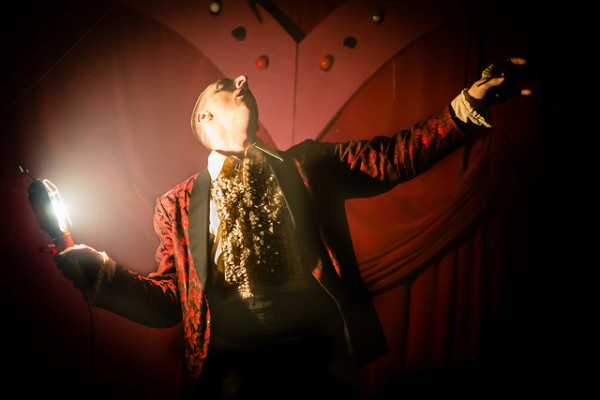 4. Food markets, trucks & local bakeries
This city is a foodie's paradise. You can definitely blow your entire travel budget on food if you want, but it's also easy to eat here for cheap too. On a nice day, there's really nothing like grabbing a sandwich to go from a local bakery (or Pret a Manger, a sandwich chain with branches across the city) and eating it alfresco in a central London park or courtyard. It's a pretty surreal experience to eat your BLT on the steps of St. Paul's Cathedral!
In places like Camden Town and Covent Garden you can always find a tasty food truck offering international and local cuisine, while the city's markets are a feast for your eyes as must as your tastebuds. Borough Market is a top choice for lunch.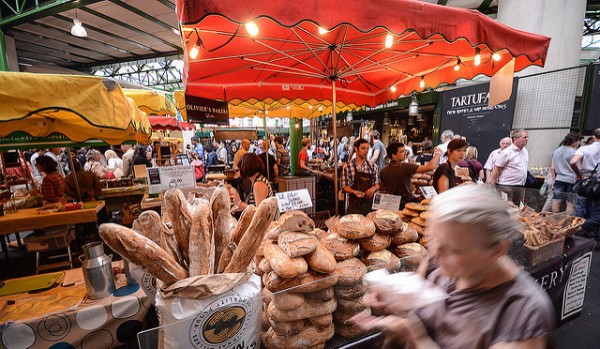 5. Happy Hour!
A night out on the town can cost you £50+ if you're not careful. Keep an eye out for happy hour at pubs or student club nights if you want to save some money. Drink promotions and 2-for-1 deals are what you're after. Explore further afield too. A pint of beer at just about any pub in London will cost around £3.50 – £4, unless you're in a seriously touristy part of town.
It's also a good idea to go down to the local "offy" (off-license shop) or the supermarket to buy a few pre-drinks before going out. Share a bottle or two of wine, or try some interesting new beers for a fraction of the price in your hotel room or with your friends at the hostel first before going out.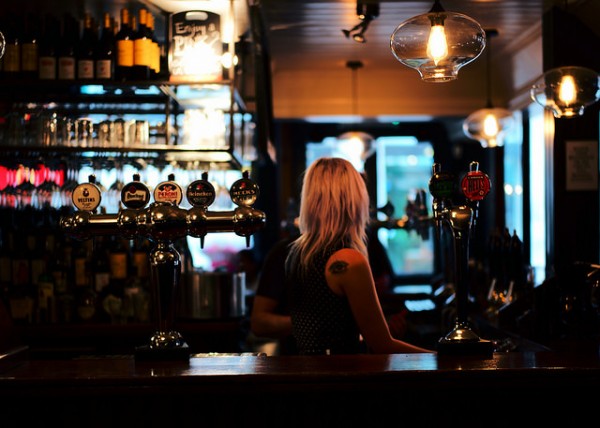 Images: Tower Bridge by Andrew Stawarz, piccadilly by Gonzalo Diaz Fornaro, Borough Market by FollowYour Nose, Cabaret Lean by Martin SoulStealer, British Museum by Andrew Stawarz, Pub by Kamal Hamid / Flickr cc.