From Argentina to Antarctica, explore the world with travel bloggers Jonathan and Katrina Howe of Two Monkeys Travel Group as they reveal their favorite destinations from their year long honeymoon adventure so far!
Want some more reading? Check out the first guest post from Two Monkeys Travel Group:
> 7 Travel Blogging Lessons That Took Us From Broke Monkey Backpackers to Luxury Travelers!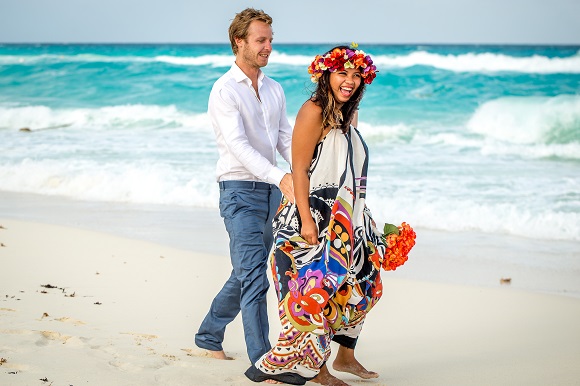 Two Monkeys Travel Group
Jonathan and Katrina Howe are travel writers from the UK who have been traveling the world together non-stop for nearly four years. They have visited over 70 countries together and have personally visited every place in this article, so everything is a first-hand recommendation! Together they run Two Monkeys Travel Group.
---
"After traveling all over the world together for more than three years, we finally got married in July 2016, with family and friends from all over the world around us. It was an amazing day and the perfect way to start the next part of our journey. Since we had been engaged for just about a year and we had no plans to stop traveling just yet, we made a decision; to spend the next year finding the best couples' destinations around the world. A year-long honeymoon adventure!
Since July, we've traveled Europe by train, sailed a yacht in the Mediterranean, road tripped in Argentina, cruised in Antarctica and are currently island hopping the north east coast of South America, with five more months left to go!
Here are our favourite couples' destinations so far and why!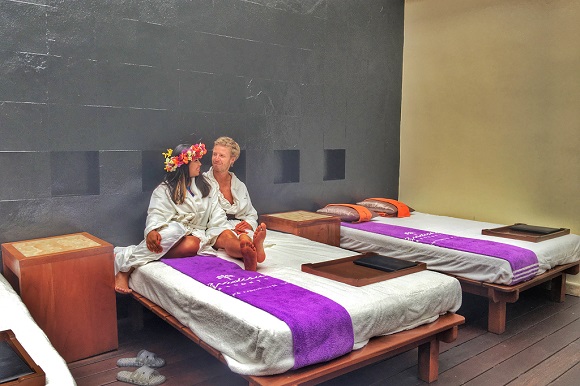 Argentina
The land of succulent steak, fine wines and Tango! But there is so much more to Argentina, encompassing city romance, grassy plains, vast deserts, rivers, lakes, mountains and glaciers! We spent one month in this incredible country and we loved every minute of it. Buenos Aires, called the 'Paris of the South' is a vibrant city with a multinational vibe and a distinctly Italian flair. From our little apartment in Recoleta we explored the leafy green streets and parks by day, venturing out at night to local Parillas for steak and wine, or perhaps a tango show and dance lessons!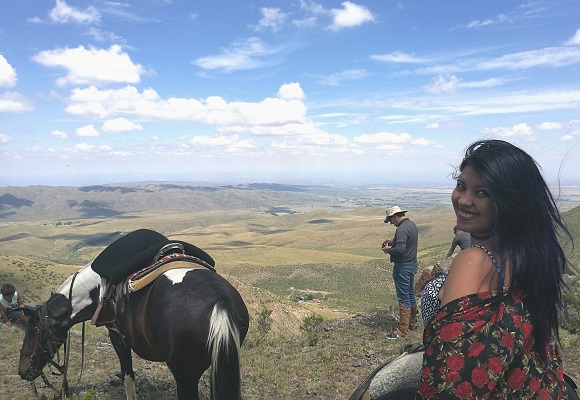 The rest of the country was just as satisfying. We hired a car and drove 1000km northwest to the wine country of Mendoza, where we rode horses in the mountains looking down on row upon row of vines. 1200km further south in Patagonia, we discovered huge mountain ranges with icy rivers flowing between them and beautiful lakes to kayak in. Argentina is the perfect destination for couples, with everything from romantic city walks along tree-lined streets, to intense natural scenery and adventurous mountain hiking!
Turkey
It seems that so often beauty comes complete with turbulence. We have probably spent several months traveling in Turkey over the past several years and each time we find something new and exciting. What we love most about Turkey is huge amount of variety that the country has to offer travelers. When we first visited Istanbul, we were entranced by the architecture and the atmosphere of the city, influenced by years of change and many different cultures.
Outside of the city we've bathed in the ancient therapeutic hot springs of Pamukkale, ridden a hot air balloon over 'fairy chimneys' and cave houses in Cappadocia and most recently we spent a week sailing a 40 foot yacht in the Mediterranean Sea from Marmaris in some of the clearest blue waters we have ever seen. When you add all of this to the climate, cuisine and incredible Turkish hospitality, you can see why Turkey is still one of our favourite couples' destinations in the world!
Venezuela
A very recent addition to our favourite couples' travel destinations is Venezuela. Once the most popular starting point for backpackers starting their travels around South America, this incredible country has been largely abandoned by foreign travelers thanks to long period of economic instability and growing safety concerns. What we found however, is that it is still possible to travel here perfectly safely. Even better, you'll be some of the only tourists in amazing natural locations that would be overrun in other countries and the current exchange rate of the Bolivar makes it probably the cheapest place in the world to travel right now. As a simple example; $1USD is about 3000 BS, which can buy you around 12 coffees! A good steak dinner can be as little at 12,000 BS ($4USD) and a very good roadside empanada from 1000 to 1500 BS!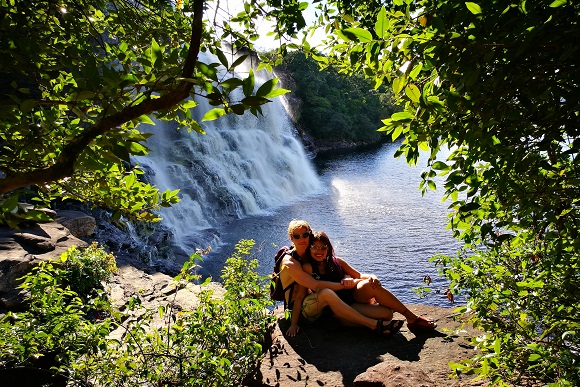 Starting in Caracas, we flew by a small Cesna plane to Canaima, where we traveled by boat into the jungle to start our trek to Angel Falls, the tallest waterfalls in the world, and slept in hammocks in front of the falls. From here we ventured into the jungle of the Orinoco Delta, surrounded by monkeys, snakes, caimans, toucans and brightly colored macaws. For the final two days of our journey we relaxed in Choroni, the favourite fishing town beach retreat of local Venezuelans from Caracas, eating freshly barbecued fish on the beach and paddle boarding in the Caribbean waters. Venezuela is the perfect destination for adventurous couples and it can be travelled perfectly safely with the right planning.
Europe
The very first part of our year-long honeymoon took us the short distance from the UK to Europe, for a 1 month Interrail journey through 17 different countries! With so any countries so close together, Europe is the perfect travel destination for couples looking to cover a lot of ground and experience a huge amount of history and culture. We loved the chance to have breakfast in Paris, jump on a train, then have dinner in Frankfurt! Of course we visited the big sights, like the Eiffel Tower and the Louvre in Paris and the Reichstag in Berlin, but what we loved the most were the simple things. We would arrive in a new city, check our bags into a locker and just start walking, finding little cafes and restaurants to sit down in before moving again.
Liligo tip: taking the train can be a great way to travel through Europe. Whether it's traveling on the Eurostar from Paris to London, or whizzing through Germany on board a modern train, it can be cheaper (and faster) than flying.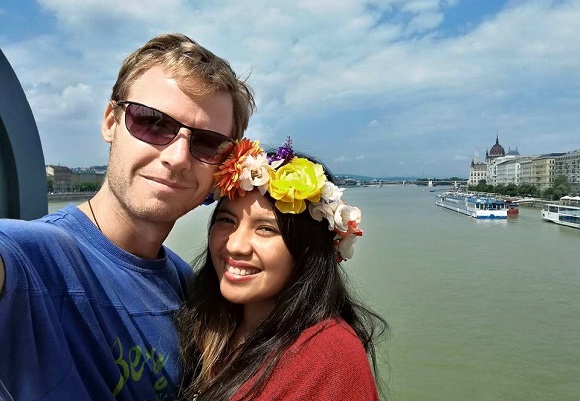 In riverside cities like Prague and Budapest, we would spend the evenings on a sunset dinner cruise, or sitting on the riverside with a bottle of wine. If you love culture, history, great food and architecture, plus you're happy to move to a new city every day or so, then Europe is the perfect couples' destination!
Antarctica
The absolute jewel in the crown of all our honeymoon destinations so far has to be Antarctica. For three years the great white continent was our ultimate travel goal and we finally achieved that in December 2016, with a 16 day expedition cruise starting from Punta Arenas in Chile, through the magnificent fjords of Patagonia, across the formidable Drake Passage and into another world where only the best-adapted can survive for long. Once in Antarctica itself, our specialized, ice-strengthened, Norwegian, ship took us to the most unbelievable landing sites, from snow-covered islands teeming with colonies of adorable chinstrap penguins, to dormant volcanoes which looked like we had landed on the surface of the moon! For any couple, there can be no other experience quite like standing at the bow of a ship after two days at sea, wrapped against the icy winds and squinting through the sun glistening off the waves, when the brilliant white of a snow-covered island rises up from the horizon.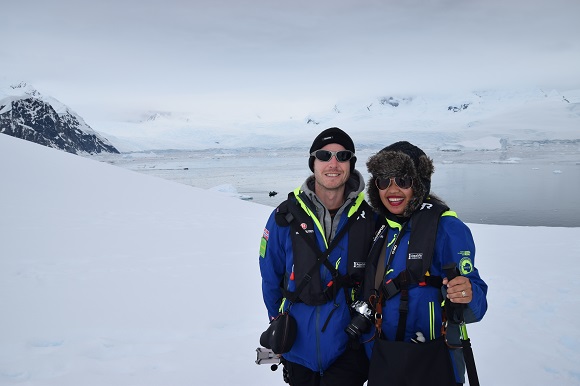 Despite the relative luxury of the ship, this trip felt like a true adventure into the unknown, with different landings every day and watching killer whales, sperm whales and minke whales feeding and surfacing for air! The grand climax of the trip was the approach to the Lemaire channel, where the ship was completely surrounded by sea ice and the clouds broke away just in time for the sun to bathe the whole surreal scene in a golden glow. For a couples' destination that literally takes you out of your own world and into another, put a trip to Antarctica on your list. It might be the most expensive trip you ever take, but it'll be worth it!
All images courtesy of Two Monkeys Travel Group