With checked luggage costing nearly more than the flight itself, it's no wonder that more people are ditching the 50lb suitcases and opting for the lighter (and cheaper) option of traveling with only a carry-on bag!
Packing is an art-form and there are a few tricks of the trade that will help you cram every last inch of your carry-on with travel essentials. Check out these tips for traveling with nothing but a single carry-on bag!
1. Know your restrictions
You need to know your measurements! Every airline differs, and some enforce more strictly than others. Always make sure you adhere to the weight and size measurements in an attempt to avoid additional fees.
2. Pick your bag wisely 
Ah, the holy grail of efficient traveling: the bag. Get the bag right and the rest will follow. So what should you look for? A multi functional bag with hidden zippers, plenty of compartments and strong straps is always a winner: backpacks are a great, easy to carry choice. Find your perfect partner in crime and look after her because she will be your most loyal travel companion.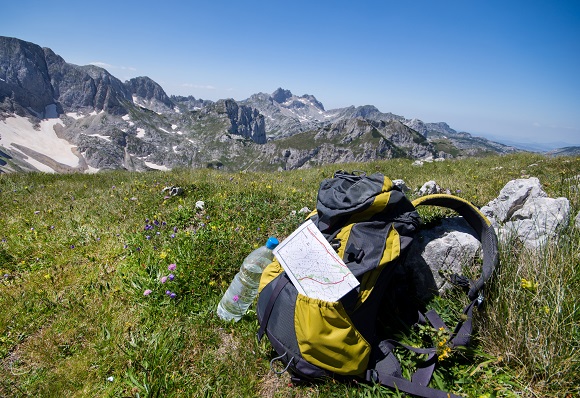 3. Be ruthless 
When traveling with just a carry on bag, you'll have some tough decisions to make. If you catch yourself saying 'I'll pack it just in case' then that item isn't making the cut! Limited space means a limited selection of items, but don't worry – when packing your carry on bag, there's still space for the essentials.
4. Know what to take – and what to leave behind 
A great way to free up space in your carry on bag is by knowing what you need to take – and those items you can afford to leave behind! These are the sure fire items you can either limit, or even leave at home:
A hairdryer – most hotels and hostels will have one that you can borrow, and if you're going to a hot country opt for sun-dried hair – au natural!
Towels – instead of packing a bulky towel, buy a travel towel that takes up next to no space. Bonus? These also dry super quick!
Toiletries – don't cram your carry-on with anything that can be bought at the local supermarket. With liquids taken on board needing to be less than 3.4 ounces, you're better off buying them on arrival.
Shoes – hold off on packing too many pairs of shoes. They'll add unnecessary weight and chances are, you'll only end up wearing one or two pairs anyway!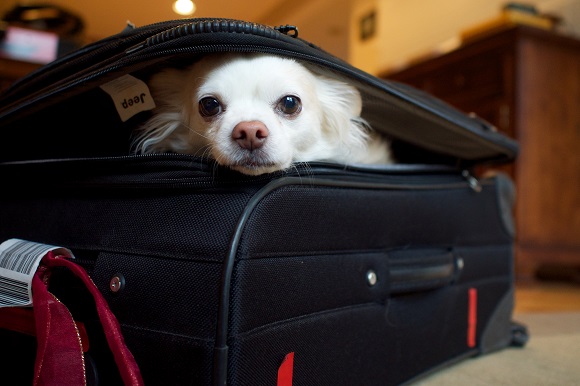 5. Roll your clothes! 
One great tip for maximizing space when packing your carry-on bag? Roll your clothes! Trust us when we say that this is one space saving tip you need to know. Not only will you avoid creasing your clothing, you'll also have more space for everything else.
6. Leave your laptop at home 
Unless it's an absolute essential, leave your laptop behind when traveling light! Weighty, bulky laptops have no place in the savvy travelers carry-on bag. Instead, use your smartphone to stay connected and enjoy your vacation – laptop free.
7. Wear the biggest items on board 
Wherever possible, wear the biggest, bulkiest items during your journey. Whether it's a big coat, heavy footwear or a cozy sweater, wearing it on board will save valuable space in your carry on.
8. Leave space for souvenirs
Last but not least: when packing your carry-on bag for your vacation, remember to leave a little extra space for souvenirs!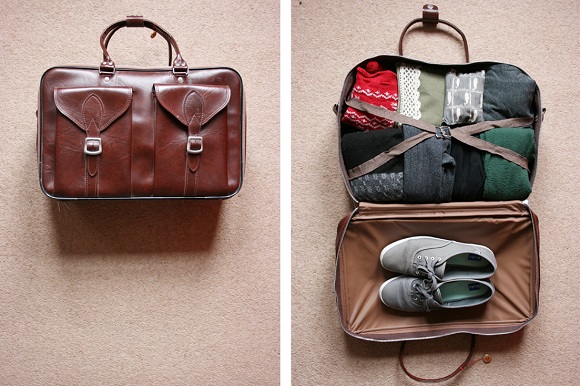 Traveling with a single carry-on is a great option for a city break: use our travel search engine to book your cheap flights to cities such as Rome, London or Las Vegas. Where will you go?
Let us know your tips for traveling with carry-on baggage only on Twitter @liligo_com!