There's plenty to consider when planning what destinations to include on your Euro-trip itinerary. Historic and famous sights for one, but if you're a die-hard foodie then there's a lot more to think about. Cities that have great food and wine on offer are not hard to come by in Europe, but we've rounded up some of the best this continent has to offer.
1. San Sebastian – Spain
This northern town in Spain has had a reputation for a while for its superb restaurants. Its trio of restaurants (Akelarre, Arzak and Martin Berasategui), each with three Michelin stars, has put this place on the map! But there's plenty more to taste here, including some delectable Basque-style tapas and some slightly more unusual treats like foie gras with figs.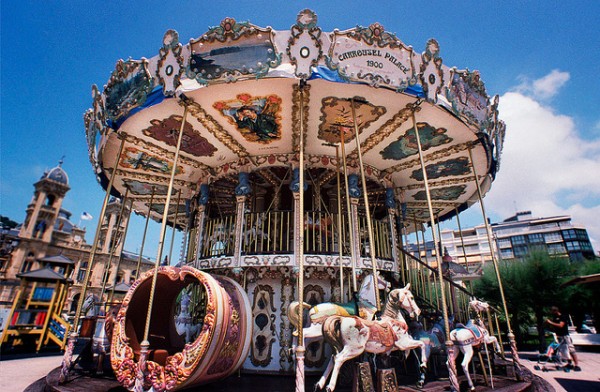 2. London – UK
With so many people from all around the world calling London home these days, it's no wonder you can find foodie treats from all over the globe. But as far as British cuisine goes, it has come a long way from the usual pub grub. Gastro-pubs are the new norm, and the food truck scene is booming. Plus, London's markets are full of small food businesses offering something unique and different. How about one of these avocado chocolates?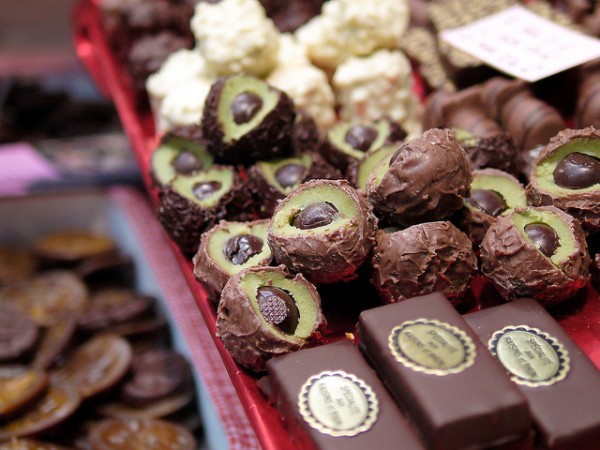 3. Florence – Italy
You can bet there's no shortage of delicious eats and great wine to accompany them in the capital of Tuscany. There's a big focus here on grilled meats, fresh vegetables, bean-based stews and soups, and of course delicious and freshly baked breads. For dessert? A single scoop of extra-creamy gelato. That alone, is reason enough to get us to book flights to Florence for a little treat!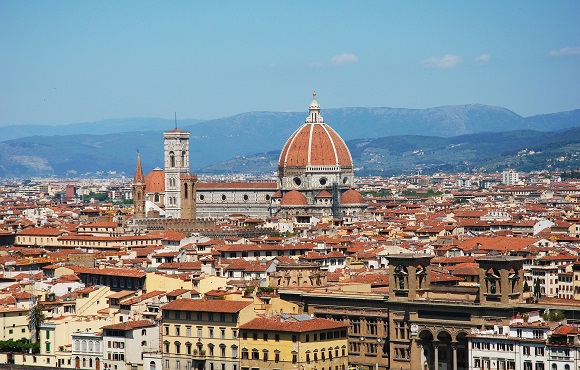 4. Berlin – Germany
Berlin's 24-hour nightlife means you can find great eats anytime of day. And don't get us wrong, there's plenty more to eat here than currywurst, the city's famous snack. If you want to get a taste of the city's foodie scene, start at Markthalle Neun, which runs regular food markets and also a food truck/street food market on Thursday evenings. Not to mention, this city has some of the best cafés in Europe. This is the place to find an amazing flat white.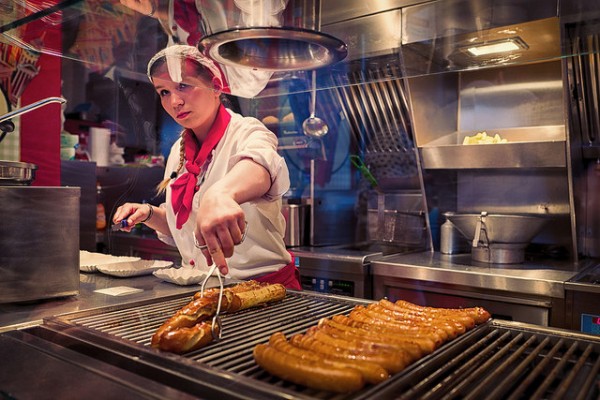 5. Lyon – France
For decades, Lyon has been crowned the gastronomic capital of France, beating out Paris. Where else in the world can you find pork brain dressed in vinaigrette on a menu? Spend your days shopping the city's unique food marketplaces like the Quai Saint-Antoine or Les Halles Paul Bocuse.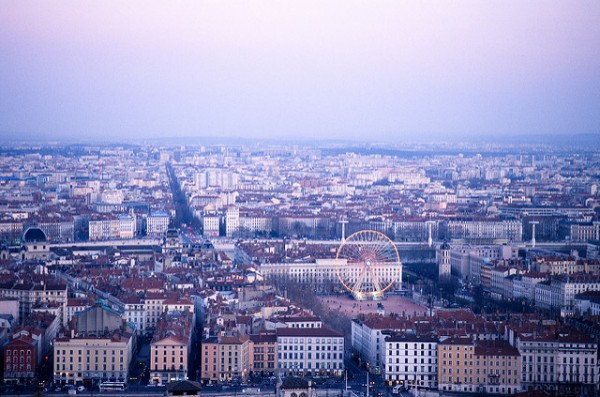 6. Copenhagen – Denmark
If you thought Danish food was boring, think again. The capital city is teeming with both traditional favorites and cutting-edge pop-ups. Grab lunch at Døp serving organic hot-dogs on sourdough or linseed buns, or Aamanns for an open-faced sandwich topped with herring and all sorts of other things. Copenhagen has several Michelin-starred restaurants but Noma has recently been named one of the best places to eat in the world!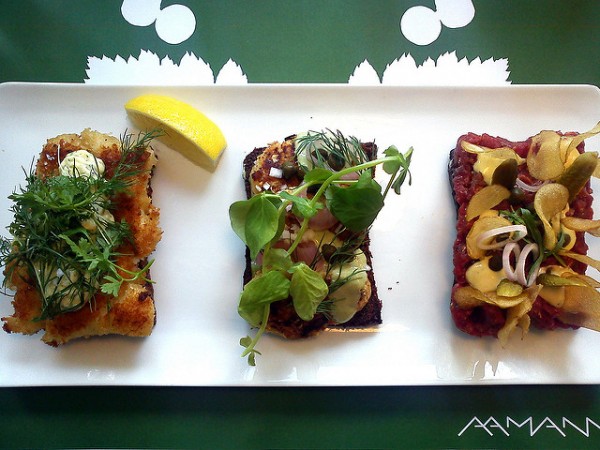 7. Bruges – Belgium 
Bruges serves up some of the most delicious plates of buttery mussels, the crispiest french fries (you didn't think we invented these… did you?), the fluffiest waffles and of course the most decadent chocolates. Bruges is a foodie's paradise just waiting to be explored. One place that has to be on your list is The Chocolate Line, where you can find handmade chocolates flavored with everything from wasabi to chicken!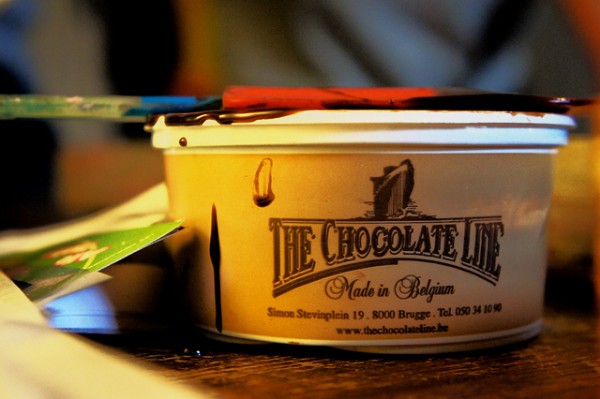 8. Paris – France
Lyon may be the foodie capital of France, but Paris certainly doesn't come up short with good things to eat! You can find some of the most luxurious restaurants in the world here, with 9 restaurants boasting 3 Michelin stars. But Michelin stars aren't everything and if you're looking for a more casual dining scene while on vacation in Paris, then look no further than Rue de Buci just off Saint Germain. This is one of Paris' most vibrant streets and one that is famous for its dining scene of bistros, cafés and boulangeries.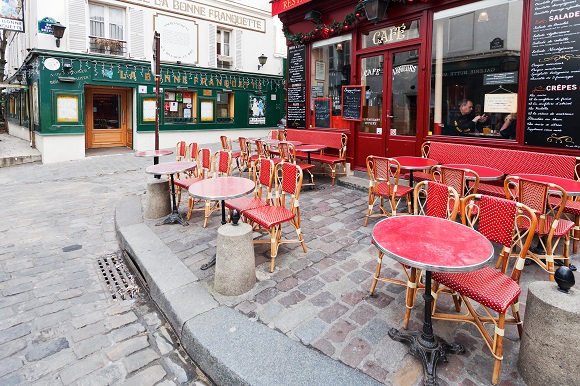 9. Palermo – Italy
Palermo's foodie roots have influences from Rome, Africa and the Arab world, which creates dishes with an interesting mix of cultures and flavors. The best way to dig into Palermo's food scene is at a marketplace, where you can sample your way through the stalls. Pane 'ca medusa (literally translated as bread with spleen but trust us, it's a whole lot more delicious than it sounds!) is a local favorite, as is arancini, which are basically fried rice balls. For dessert, the Sicilians excel in pastries like the famous cannoli.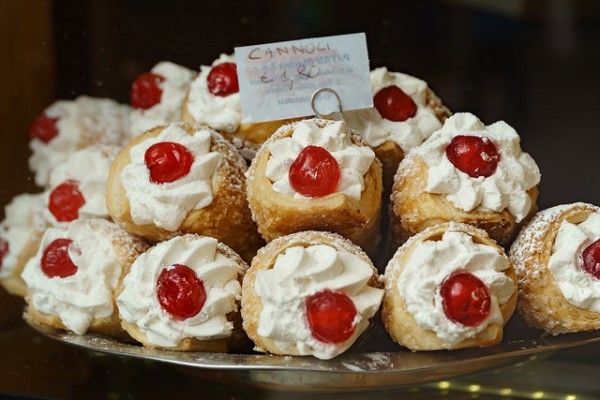 10. Amsterdam – Netherlands
While Amsterdam usually makes it onto the Euro-trip itinerary for other reasons (let's face it, the Red Light District is world-famous), Amsterdam's food and restaurant scene has only been getting better and better in recent years. The city's street food features comforting classics like bitterballen (breaded balls of ragout) and French fries topped with mayonnaise, peanut sauce and raw onions. Herring is also popular here. Not to mention, the Dutch have this thing with cheese… lots of it!