Over 70% of the Earth is covered in water, so it's no surprise that there's just as much to see underwater as above it. If you've always wanted to discover the beauty of the world's underwater depths up close then these are some of the best places to start. Plus, we run through what to pack for your first dive vacation.
Whether you're interested in meeting the most colorful fish in the world, swimming with big underwater beasts or exploring coral-crusted sunken ships, there's no shortage of incredible diving sites around the world, each offering something different. If you've never been on a dive before, or you've only been a few times, these spots are perfect for you. They're shallow, warm and also offer great amenities on land once your day of diving has come to an end.
British Virgin Islands: best for ship wrecks
Basically the whole of the British Virgin Islands is open for beginner divers, so it's an ideal place to start if you're looking for a beach destination that also offers some pretty cool ship wrecks to explore underwater. The south shore of Tortola (the main island) is dotted with islands, protected coastline and gorgeous reefs. But the RMS Rhone is one of the top attractions here for divers and perfect for beginners.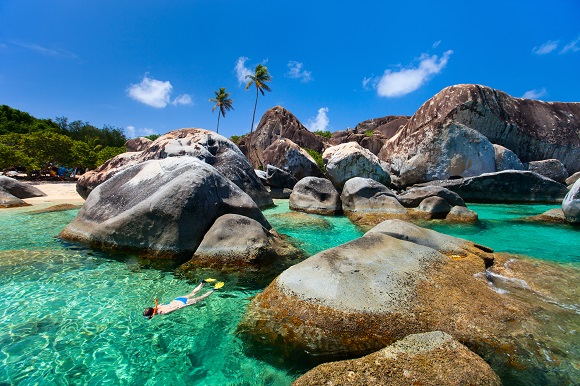 Thailand: best for budget divers
There's no way around it: scuba diving is an expensive hobby. Most beginners don't realise how expensive scuba diving can be to get all the certifications but Thailand is a great place to get certified, for a fraction of the price. What's it like learning here? Koh Tao, unlike its party island neighbor Koh Pha Ngan, has a relaxed atmosphere and boasts calm, shallow sites like Japanese Gardens. Book your flights to Koh Samui (the closest airport and a ferry-ride away from Koh Tao) for March-April, when you can spot whale sharks.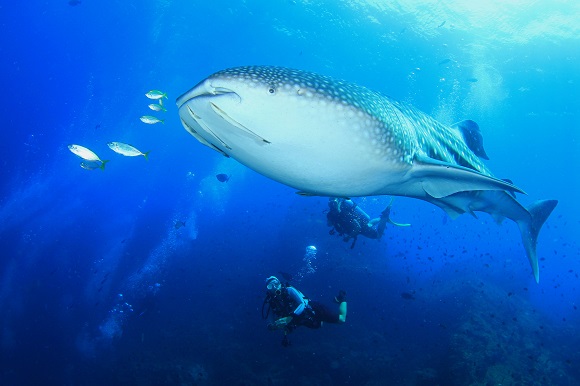 Bahamas: best for reliable visibility
Finding places that offer reliably clear waters are hard to come by, something that can be frustrating for beginners as conditions can change quickly, sometimes leading to cancelled dives or making it hard to get certifications due to poor visibility. That's rarely the case in the Bahamas however, where waters are almost always warm and clear and visibility is around 80 feet.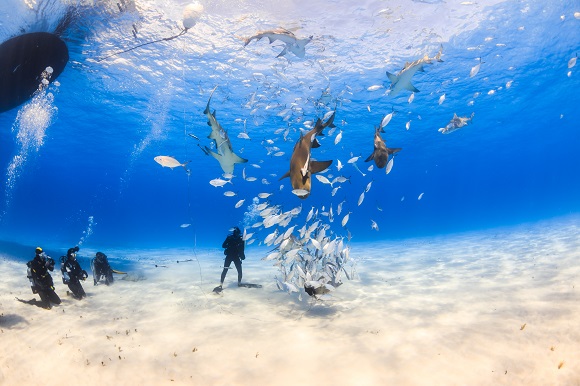 Red Sea, Egypt: best for shore diving
While many travelers head to Egypt's main dive center in Sharm El-Sheikh, Dahab is far less crowded and boasts incredible coral reefs just a short distance from the beach. Shore diving is some of the best here and visibility is around 100 feet year-round. Unless you love the extreme heat of summer in the desert, the best time to book flights to Egypt is between October and April.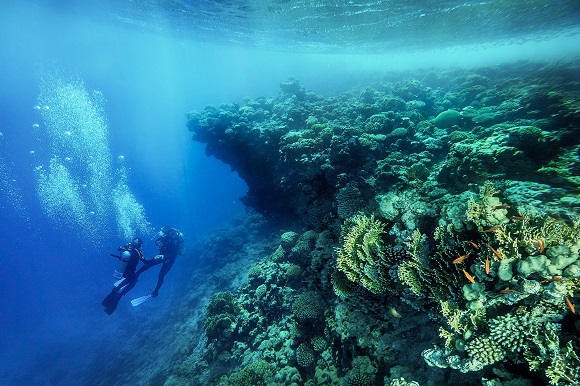 Galapagos Islands: best for meeting new marine friends
There are plenty of reasons to go to the Galapagos Islands and scuba diving is one of them. The waters here are completely unique, where three ocean currents collide. There's not a lot of coral here but the friendly hammerhead sharks, cheeky sea lions, curious turtles, marine iguanas and sting rays will certainly keep you entertained during your dives. Strong currents and cold water in Santa Cruz make diving here more challenging than other places, but it's totally worth it!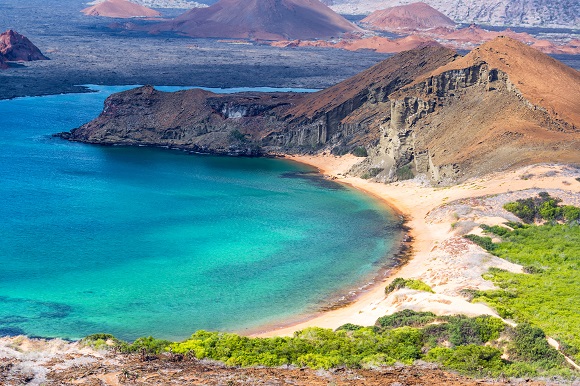 Klein Bonaire: best for calm, clear waters
This small island is located on the western side of Bonaire in the Caribbean and is becoming more and more popular among beginner divers thanks to its calm, protected waters and its relatively untouched coral reefs. Bonaire is known for its shore dives which means many of the dive sites are easy to access without having to book a boat or rent a truck.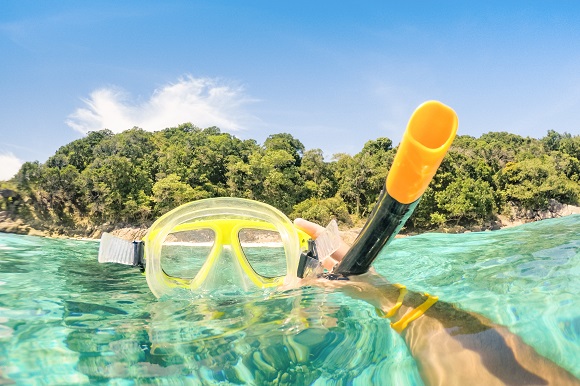 The Visayas, Philippines: best for coral reefs
It's no secret that the Philippines is one of the best places in the world for island escapes, which also means great beaches and plenty to do on land as well as in the water. Being located in the center of the world's "coral triangle" certainly has its perks for beginner divers. The Philippines is home to the world's richest concentration of marine life on the planet so there's no shortage of things to see while doing your dive certificates here. Try Negros Island or Malapascua Island to start.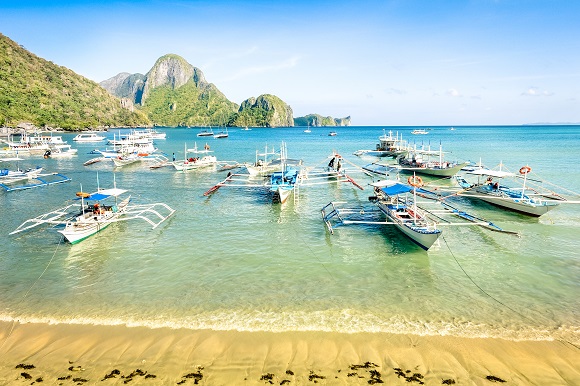 What to pack for your dive trip
So, you've picked your destination, now it's time to think about what to pack! As a beginner, your diving operator will supply a lot of the essential equipment but if you have already invested in the basics like a wet suit, mask, BC or regulator then bring them with you. But don't panic if you haven't made that step. All of this equipment is readily available to rent at many dive shops. Here are some essentials you should bring with you on any scuba diving vacation.
Motion Sickness Pills
Proof of Dive Accident Insurance / plus your usual travel insurance
Vaccination Certificate
Waterproof camera or waterproof housing for your digital camera
Eye drops, particularly if your eyes are sensitive to salt water
Dive log, to keep track of your trips. These are available at most dive shops if you don't already have one
Sunblock: there is nothing as excruciating as putting on a dive suit over a sunburn. Protect your skin for a happy dive!
IMG: Shutterstock