With its location on the Pacific Coast, notoriously warm climate and relaxed lifestyle, San Diego ticks all the boxes for a sunny Californian getaway. Need any more persuading? Check out these 7 reasons why we think it's a hot destination right now.

1. San Diego Zoo
San Diego Zoo is world famous, playing host to over 650 different species of animal and spread over almost 100 acres of land. As well as the option of taking a day trip to the zoo to visit the large number of animals who live there, there are also educational programs such as wildlife sleepovers and photo workshops; and activities such as sunrise strolls around the zoo on select dates throughout the year. Want a more open air adventure? Check out the zoo's Safari Park!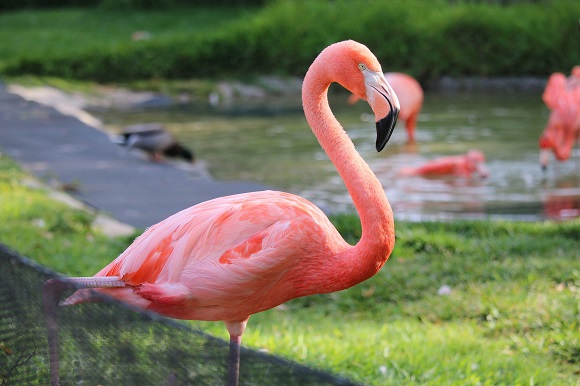 2. Balboa Park
1,200 acres of urban parkland make up this huge green space in the city (FYI: the San Diego Zoo can also be found here). Built in 1868, today Balboa Park is a great place for outdoor activities such as walking, bicycling and enjoying a picnic in beautiful surroundings. It's also home to attractions such as the San Diego Art Institute, the San Diego Natural History Museum, the Old Globe theatre and more – as well as plenty of restaurants and the stunning El Prado street.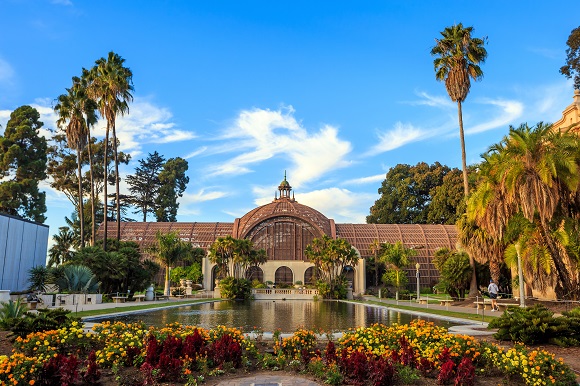 3. Food (+ coffee)
San Diego is no stranger to great food. In the city's Old Town, you'll find delicious Mexican eats while across the metropolis, awesome restaurants and cafés are popping up on a regular basis. Whether it's a healthy acai bowl for breakfast, or a hearty burger with an extra side of fries to fill you up after a day of sightseeing, the city has you covered. As a bonus, it's also home to a burgeoning specialty coffee scene!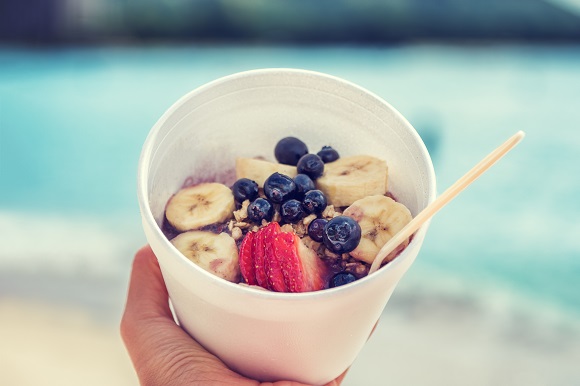 4. Beaches & Surfing
If you're dreaming of long, sunny days spent relaxing on the beach then look no further than San Diego. From La Jolla Cove to the ever popular Mission Beach, there's something for everyone and the city's warm climate means ample opportunity to take advantage of the sunshine. The city is also well known for its surfing: catch a wave at Trestles, Oceanside or Swami's.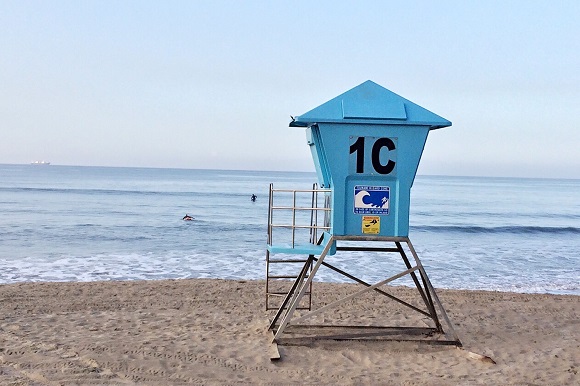 5. A Vibrant Nightlife
While San Diego may not be as renowned for its nightlife as nearby Los Angeles, the city is still home to some pretty awesome bars, clubs and live music venues. Enjoy a cocktail while watching the sun go down at one of the city's rooftop bars or beachfront bistros, before heading to the buzzing Gaslamp quarter to dance the night away.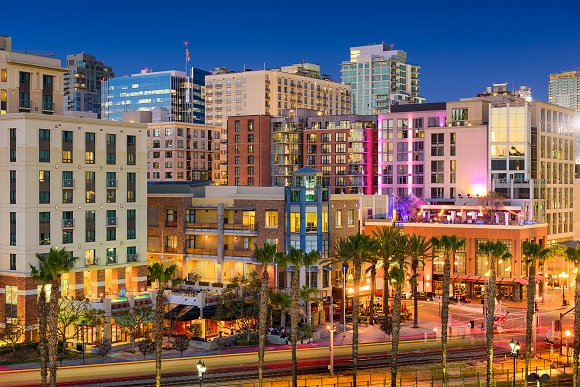 6. Delicious Wine
Thanks to San Diego's location in Southern California, it's pretty close to a number of awesome vineyards. If you're looking to indulge in some great californian wines on your trip to the city, wineries such as Granite Lion Cellars, 2Plank Vineyards Tasting Room and Bernardo Winery are the places to go.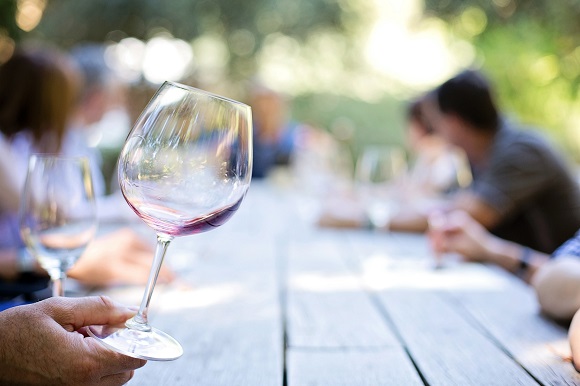 7. Attractions and Activities
Aside from exploring Balboa Park, relaxing on the beach, enjoying the nightlife and visiting the zoo, there is plenty more to see in San Diego! Legoland California is a short drive from the city; Petco Park is the place to catch a baseball game; while the USS Midway, a retired aircraft carrier in service for 47 years, is one of the city's most popular attractions.