As summer colors fade, along with our tans, fall brings with it beautiful shades of reds, orange and yellows making everything look crisp, fresh and ready to fall.
Some destinations are made for fall: the pathways lined with foliage, the landmarks free from summer tourists and the fresh morning air fills your lungs. Fall sounds pretty prefect right?
Here are our favorite cities to explore this fall.
Iceland
The days are shorter in autumn but with fewer tourists around your waiting times will be reduced significantly, meaning you'll find that you can fit a lot more into your short days than you originally thought. And of course, witnessing the spectaclar Northern Lights will more than make up for the shorter days. Car hire and hotel prices fall dramatically from late September on so search your flights to Iceland now.
Bratislava, Slovakia
This charming city will enchant you in the autumn and it's perfectly sized to explore over a long weekend for a quaint little city break. Its picturesque old town looks magical in the fall months as the leaves litter the maze of cobblestone streets. There's plenty of cafes, restaurants are bars to escape the chill and enjoy the local cuisine.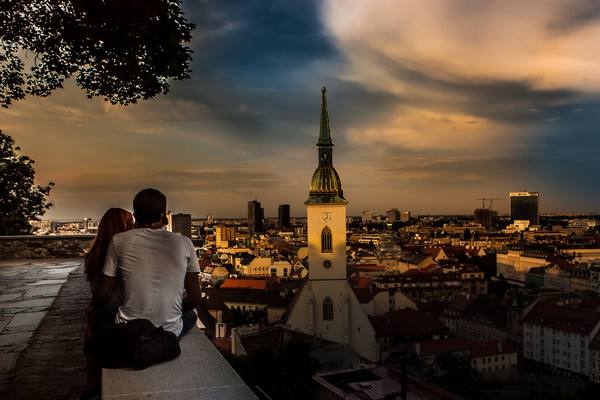 Vancouver, Canada
Canada is world famous for its spectacular fall landscapes and when the late afternoon sun hits the water, it looks like a scene from a movie. From the central Queen Elizabeth Park to Stanley Park you will find plenty of opportunities to admire colorful leaves in this Canadian metropolis.
Fall is peak hiking season and a time when locals and tourists flock to the rocks to climb, scale and explore. They head to hiking trails such as Banff's Sunshine Meadows (voted one of the top day hikes in Canada by The Lonely Planet) so make sure you pack your hiking boots when you book your flight tickets to Vancouver.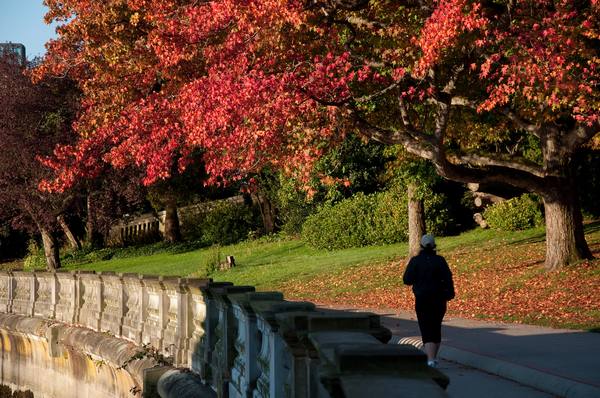 Jiuzhaigou Valley, China
Autumn is a great time to visit China. The high summer heat has vanished which means you can enjoy exploring UNESCO World Natural Heritage Jiuzhaigou, in more pleasant temperatures. The bus ride to the nature reserve in Sichuan area goes from Chengdu and takes approximately eight hours. But it's totally worth it! Not only the trees but also the lakes and ponds in the valley are presented in a variety of colors.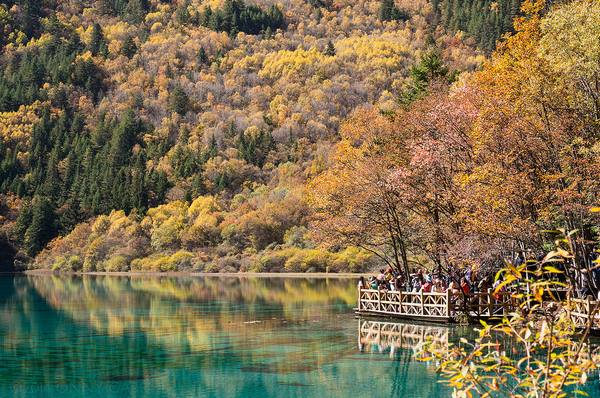 IMG: mendhak, diana_robinson, Kamil Rejczk, popejon2, killerturnip / Flickr cc.