Made up of over 700 islands, The Bahamas is a stunning retreat with year round warm weather and beautiful beaches on which to relax. With so many great flight deals to the archipelago, it's no surprise it's our destination of the week!
Dotted across 100,000 square miles of clear blue ocean waters, the Bahamas is paradise in the Caribbean. Known for its super clear waters (said to be the clearest in the world) it offers the perfect opportunity to take a break from reality and let your worries float away.
Travel To The Bahamas
All prices are for round trip fares, found on liligo.com on July 20, 2017
Factsheet
Population: 391,000
Annual rainfall: 55″
Best time to go: While the Bahamas are warm year round – and it's often said that there's no bad time to visit! – there are a few things to consider when planning when to travel to the Bahamas. From July to October, it's Hurricane season on the archipelago while high season is between November – May, meaning more crowds and higher prices. Visit in the quieter season, between May – October, for cheaper accommodation and fewer crowds on the beaches.
Things To See And Do In The Bahamas
Nassau
The capital of the Bahamas, Nassau can be found on the island of New Providence and is a bustling metropolis filled with great things to see and do. British colonial architecture can still be seen in the city, with pastel colored buildings lining the streets and lending an old world charm. Cable Beach is a great place to relax and soak up the sun; the Nassau Straw Market is an interesting place to buy locally made crafts; the National Art Gallery of the Bahamas is a must visit museum located inside an impressive Neoclassical mansion; and the Government House is well worth seeing for its architecture and the beautiful ocean views it affords. Don't miss a trip to the nearby Paradise Island!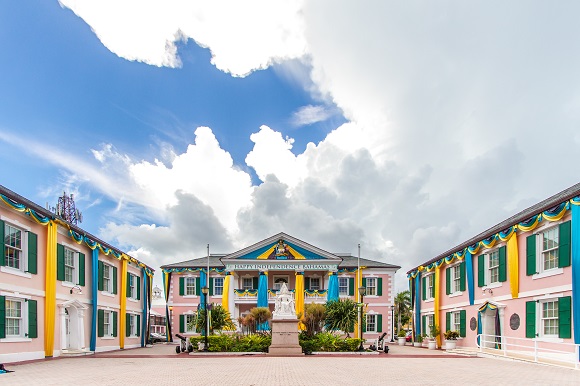 Relax on the beach
If there's one image the Bahamas conjures up, it's white sandy beaches and crystal clear waters. From Treasure Cay beach on the Abacos to Sugar Beach on the Berry Islands; the popular Cabbage Beach on Paradise Island to the pink sands of Harbour Island, there's a beach to suit all tastes. The Bahamas is also home to the famous Pig Beach, home to a colony of swimming pigs.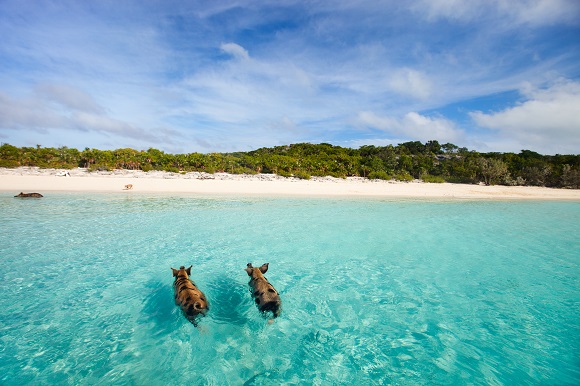 Visit Lucayan National Park
Spread over 40 acres, this stunning National Park on Grand Bahama Island is a must visit not only for its white sand beaches, but for its impressive underwater cave system and variety of flora and fauna. Elevated walkways allow visitors to explore a large mangrove wetland; kayaking and horse riding is also available. Don't miss the beautiful Gold Rock Beach on your trip to the park!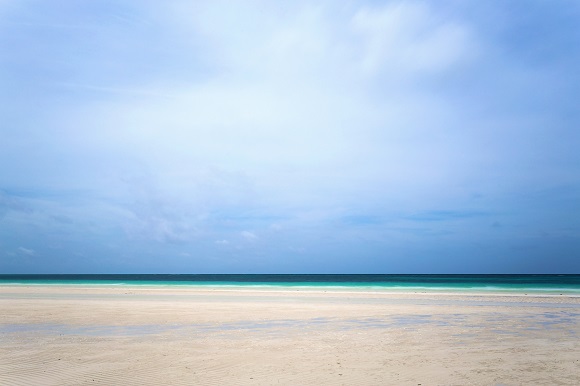 IMG: Shutterstock