Montreal is a city to fall in love with: delicious food, beautiful architecture, festivals, events and winter sports are just a few of the reasons visitors love Canada's bilingual second city. 
Historic buildings rub shoulders with modern skyscrapers and English is heard on the streets as much as French. The European influence is palpable, but Montreal is also a North American city through and through. The holiday season is a particularly magical time to go, and with plenty of cheap flights departing from the US, it's the perfect choice for our destination of the month!
Travel To Montreal
All prices are for round-trip fares, found on liligo.com on December 5, 2017
Factsheet
Population: 1.7 million in the city, 4 million in the metro area
Annual precipitation: 39.4″
Best time to go: Longing for a white Christmas? Montreal gets pretty chilly in winter, with only a few days seeing temperatures above freezing. But the almost guaranteed snow cover means it's the most magical season to explore the city. Summer sees increased visitor numbers, meaning more crowds and higher hotel prices, but the city also comes alive with outdoor terraces and open air festivals, making it a great time to experience Montreal. The shoulder season (April, May and October) means a more affordable trip, and while weather can be unpredictable, if you're lucky you'll catch the city beginning to bloom in Spring, or painted in fall colors.
Things To See And Do In Montreal
Enjoy The Food
Montreal is packed with culinary delights and enjoys a reputation as a foodie city, with great places to eat on every corner. Among the city's famous dishes, try a smoked meat sandwich; enjoy a Montreal-style bagel (boiled in honey-sweetened water); and don't leave without tasting poutine, a Canadian classic of fries, gravy and cheese. Trust us: it tastes a whole lot better than it looks!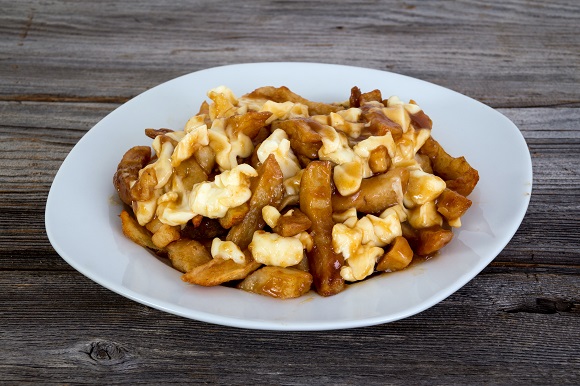 Explore Old Montreal
Montreal's oldest area, Old Montreal is full of charm and history. Best explored on foot, there's plenty to see and do in this part of the city, with loads of historic monuments to visit alongside markets, restaurants and pretty cobblestone streets. Visit the stunning Basilique Notre Dame, with its impressive exterior and decorative stained glass windows; take a walk down Saint-Paul Street to indulge in some souvenir shopping; and check out the Bonsecours Market, Montreal's oldest public market.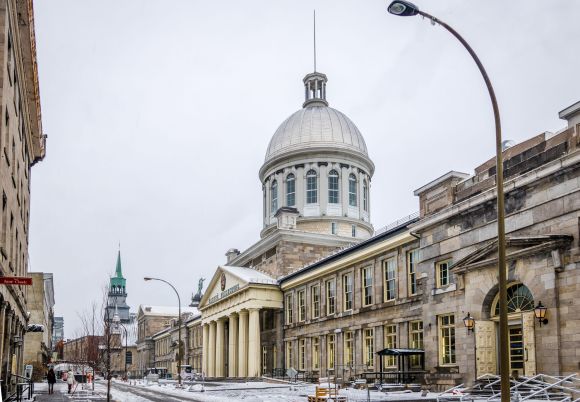 Visit A Museum
Montreal is home to plenty of interesting museums, so if you're looking for a dose of culture (or just want to warm up a bit), you won't have to look far! Art fans should head to the Montreal Museum of Fine Arts or the Musée d'art contemporain; the McCord Museum is a great option for those wanting to learn more about Montreal's history; while the Montreal Biodome is a fascinating experience, with four ecosystems available for visitors to explore, from the Tropical Rainforest to the Sub-Antarctic Islands.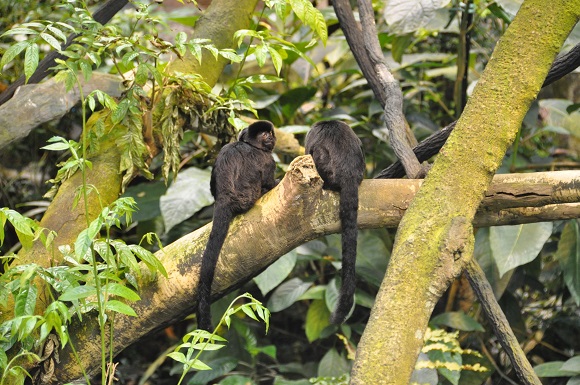 Climb Mont Royal
The name Montreal derives from Mount Royal, which is one of Montreal's greatest assets. Not only does the hill offer stunning panoramic views of the city, it is also a winter sports enthusiast's dream: you can cross-country ski, skate on frozen Beaver Lake, toboggan down the slopes, or just spend the day hiking through the beautiful park (which was designed by Frederick Law Olmsted, who also created New York City's Central Park).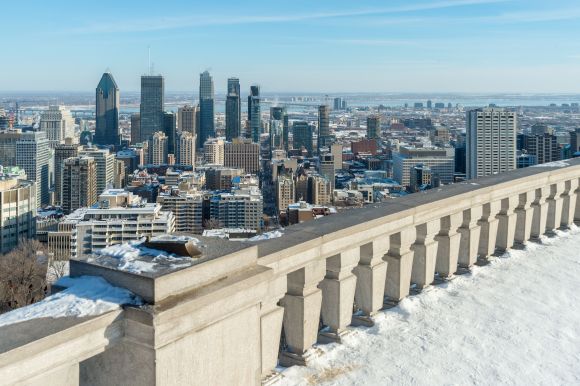 IMG: Shutterstock