Tis the season to back a step back and look ahead to what's in store for 2017. Will this be your year of travel? Whether you take New Year's resolutions seriously or if you forget about them by breakfast the next morning, these resolutions are sure to inspire you to see more of the world and your own backyard in 2017!
Where do you want to go in 2017? Will it be somewhere exotic on the other side of the world, or somewhere close by? Are there experiences you'd really like to have, but are a bit too scared to make the final leap (skydiving anyone?!)? 2017 is a brand new year so why not pull out your atlas, close your eyes and pick a page to choose your next destination… or at the very least, build up the courage to really do something extraordinary.
Our top 7 New Year's resolutions for travelers
Which one will you keep?
1. Get social.
More and more, people are turning away from paperback travel guides and turning to social media for travel advice, and so they should! If you're going somewhere new, send a shout-out to Twitter or Instagram for recommendations and advice. You can always send us a tweet too, if you want a hand with your flight search.
2. Send a postcard.
It's old-fashioned we know, and it means you actually have to venture out of your hotel to find a post office but there's nothing like getting a battered postcard from the other side of the globe with a hand-written message on it!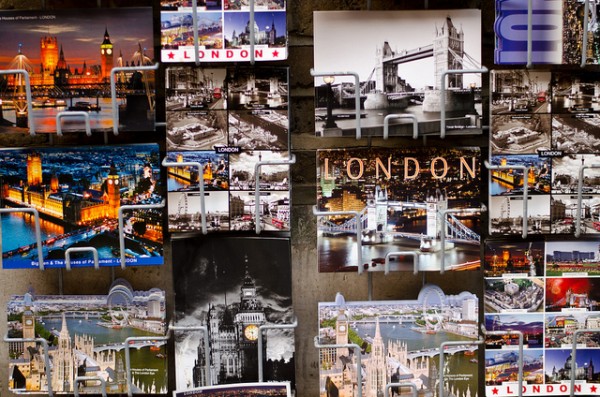 3. Be kind.
2016 really wasn't the year many of us thought it would be. And if there's anything we need more of in the world then it's kindness. A little smile while waiting in line at security at the airport goes a long way. A "Have a Nice Day!" wherever you are can bring a smile to someone's face. When we're going a hundred miles a minute, it's easy to forget simple pleasantries, so let's all be kind.
4. Try a food you can't pronounce.
You can get a Big Mac in 60% of countries around the world. But think about all the local produce and flavors you'd be missing out on! We challenge you this year to try a dish you've never had in your life, and bonus points if you can't pronounce the name of it. And if you always order the chicken curry, why not try something else for a change, you might be pleasantly surprised!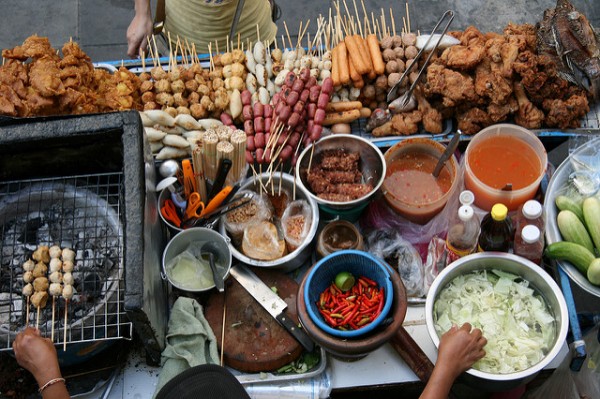 5. Try it solo.
While this seems to be easiest in your twenties, more 30-somethings that are already stuck into careers than ever are taking breaks from professional life to travel… even retirees are taking the plunge to book tickets and travel abroad! The idea of traveling solo might be the most frightening thing in the world, but it's the best way to get out of your shell, put yourself out there and meet some amazing people and have some amazing experiences.
6. Ask a local for a recommendation.
Find yourself in Paris waiting for a 
cafe au lait
 (or anywhere for that matter)?
Why not ask your waiter where he likes to go for lunch, or which park is best for a picnic? You might discover something new that's not mentioned in your pocket travel guide. It doesn't hurt to ask and locals are a great source of information and inspiration.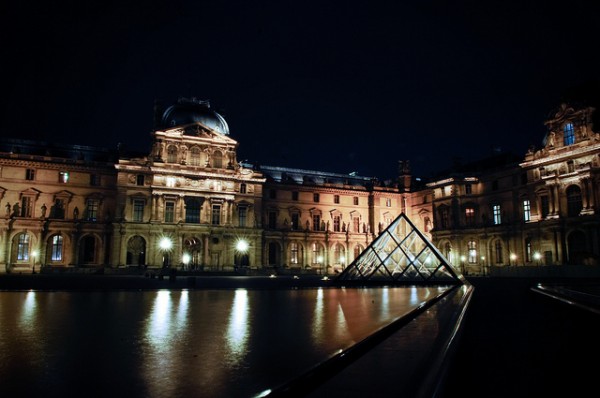 7. Learn how to say "Hello" and "Thank You" before you go.
Learning a new language can take months, years even but if you can manage a few words before your flights to Rome, or wherever your travels take you this year, a little really does go a long way. If you only have a few minutes, "Hello" and "Thank You" would be our top two words to learn. If you have a little more time, try these:
Do you speak English?
See you later / Goodbye
Please / Sorry
Excuse Me
Number 1-10
How much is that?
My name is… / I'm from…
Where is the washroom?
Water
I do not understand.
Images: London Postcards by Garry Knight, Street Food by J Aaron Farr, Paris 1-14 by Will P / Flickr cc and Instagram.