If you're anything like us, you'll be looking for Christmas gift inspiration right about now in the hopes of snagging that awesome present in time for the big day. We've put together a few of our favorite travel themed gifts to help you (and ourselves) out.
1. A Scratch Map 
A map is always a failsafe gift for any traveler: this one makes things a little more interesting! Scratching off each country you've visited is incredibly satisfying and in this case, aesthetically pleasing too as each country you reveal adds a little more colour to the map.
2. A Portable Travel Charger
We've all experienced that awful moment when you're out exploring a new destination, snapping photos and updating your Snapchat story when – bam! That battery icon on your phone suddenly turns red and there isn't an electric socket to be seen. That's where portable chargers come in and boy are these a lifesaver for travelers! Give the gift of everlasting (well, close enough) battery this year.
3. An Essential Travel Wallet
Keeping everything together in one handy place is pretty useful when it comes to travel, so a travel wallet is a great gift for globetrotters! This one from Nomatic keeps your cards, money and keys together in one small, compact wallet. Alternatively, this selection from Eagle Creek comes with an integrated RFID blocker for peace of mind.
4. The Gift of Great Coffee – An AeroPress
For some people, good coffee is like oxygen. For them, the perfect gift this year can only be the ability to make a great cup of java wherever they are! This handy coffee maker is totally portable and lightweight and isn't powered by electricty – all it requires is ground coffee and hot water! So popular that coffee shops serve up coffee brewed specifically with an AeroPress, you can't go wrong with this as a gift for the travel and coffee afficionado in your life.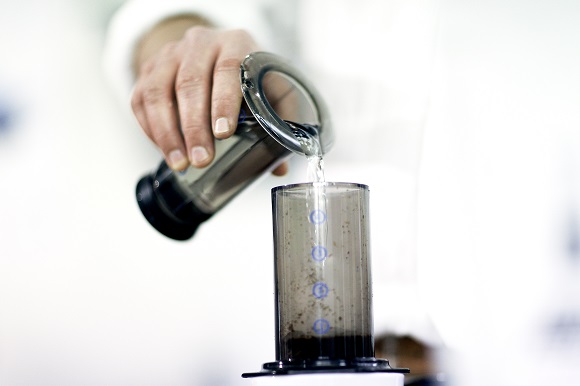 5. A Relaxing Coloring Book
Adult coloring books have been trending for a while now and this one is perfect for travel addicts. Its pages are filled with outlines of some of the world's most beautiful and amazing cities, from Moscow to Paris, just waiting to be filled with color. A relaxing in flight activity or a way to add your own take on some iconic landmarks!
6. The Ultimate Combination: A Passport Holder/Phone Charger
If this isn't one of the most practical and awesome travel accessories we've seen then we don't know what is. Passport holder? Check. Space to store currency? Check. Phone charger? Check. Yes, this passport holder / phone charger pretty much does it all.
7. THE Travel Guide
They've been providing recommendations, advice and inspiration to travelers since 1973, so Lonely Planet is pretty much the go-to when it comes to travel guides. "Lonely Planet's Ultimate Travel: Our List of the 500 Best Places to See… Ranked" runs through the world's most beautiful, unmissable and unique sights and attractions from the well known to the secret wonders. The ultimate travel inspiration.
5. A Crumpled City Map
Imagine a map which is more or less indestructible and you've got the Crumpled City Map. Scrunch it into a ball, throw it in your bag, even get water on it – this map will remain as useful and intact as ever! 100% waterproof, these maps are perfect for city visitors as each includes information about streets, monuments, museums and more. There are a number of cities available, from New York to Paris. Great as a stocking filler or budget gift!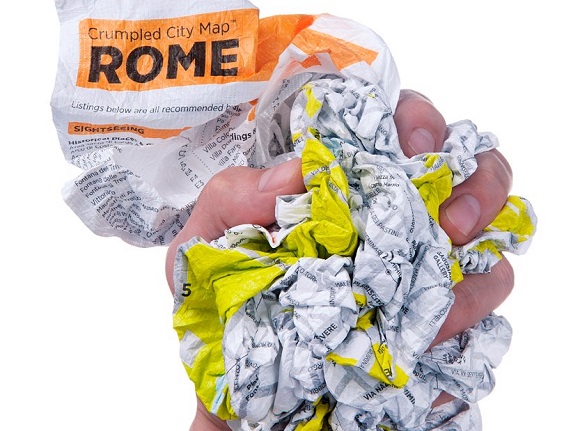 9. A Photo Souvenir
In today's digital age, printed photos are becoming less and less common. But there's something special about receiving physical travel mementos and getting a book or calendar printed with all their favorite travel photos is a great way to do this. A thoughtful gift – because at the end of the day, it really is the thought that counts!
10. A Travel Journal
A great way to document those travel memories, a travel journal is an awesome gift for anyone who likes to keep track of their travels and record their experiences with pen and paper.