While Tampa's reputation has always been about business and sprawling suburbs, this city is on the edge of becoming something different: cool and even stylish! Plus, with so many top-notch attractions, it's the ideal spot to take the family for a break this spring.
Between the zoo, the state aquarium, the children's museums and the theme parks, families will be spoilt for choice when it comes to filling their itineraries and lists of must-sees and must-dos. Here's our round-up of the best things to do for families traveling on flights to Tampa with their crew of kids. The question is, what'll you go and see first?
1. Busch Gardens
This African-themed park is a marvel for anyone over the age of 3. With 10 zones loosely flowing together, you can walk around this place quite easily. Tickets include three types of experiences: roller coasters and rides (some with height restrictions); animal encounters and shows; and entertainment and performances. For a successful day out at Busch Gardens, check the performance schedules in advance and plan what rides and animals you'd like to see.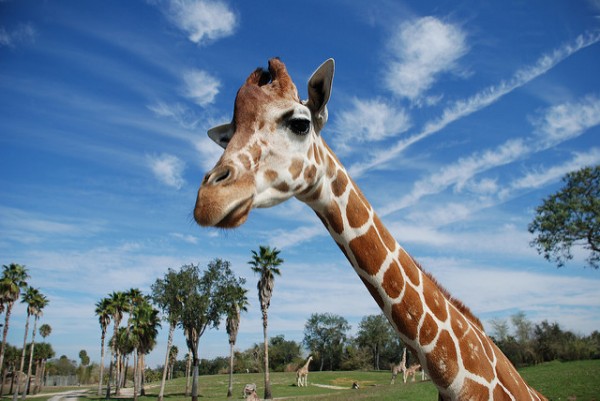 2. Florida Aquarium
This cleverly designed aquarium is one of the best in Florida. Walk among the herons in the mangroves, swim with the fish and sharks or take a catamaran tour of Tampa Bay. Get involved in the penguin colony's play-time or take a dolphin cruise. This is the place to discover Florida's underwater treasures.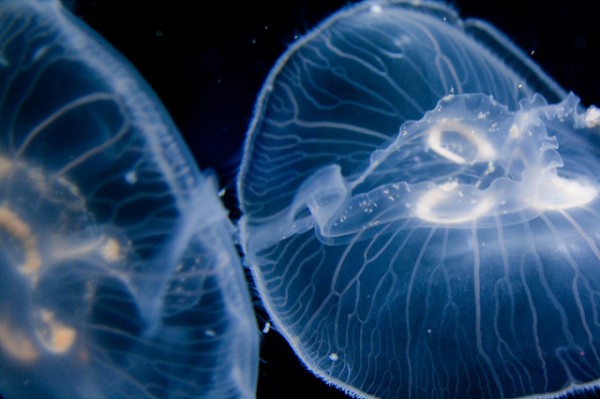 3. Adventure Island
This 30-acre water park has everything you'd expect from a top-notch modern splash world: long and lazy river rides, a huge wave pool, bucket-dumping splash pads, swimming pool after swimming pool, sandy areas for lounging and enough twisting and turning (adrenaline pumping too) water slides to satisfy even the biggest kids. So. Much. Fun!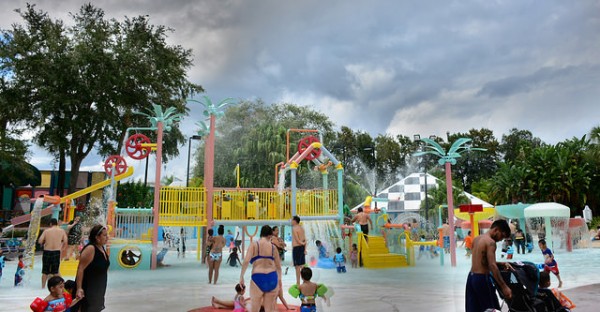 4. Big Cat Rescue
This animal sanctuary is devoted to rescuing and housing some of the world's most exotic felines, rehabilitating injured cats and young orphaned ones. The center currently has over 80 cats, including bobcats, cougars, leopards, lions, lynxes, tigers and more! With an ethos to end abuse of big cats in captivity and prevent extinction, this is one must-stop spot for animal-lovers in Tampa.
5. Lowry Park Zoo
If you want to get up close and personal with some animals, then Tampa's zoo is the best place to go. This park zoo just north of downtown has several free-flight aviaries, a chance to feed the giraffes, camel rides, the cutest wallaby enclosure and a thrilling rhino "encounter" experience.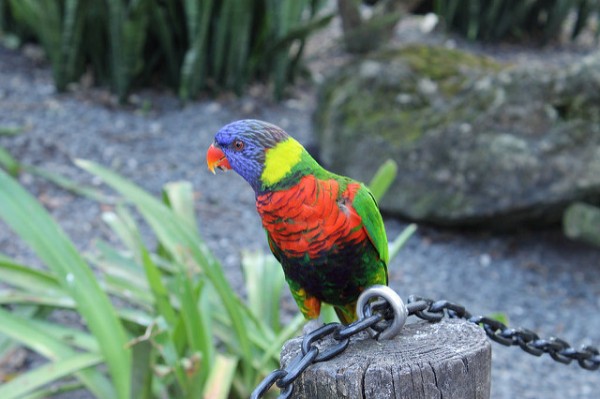 6. Glazer Children's Museum
This brightly-colored forward-thinking museum is child's play for anyone under the age of 10. The Artsmart exhibit lets kids get crafty in some very fun ways: paint with light, make your own kaleidoscope or make a movie! Kids can discover and learn about lots of different areas like the hospital, central bank, firehouse, and more. You can easily spend an entire day here.
7. Dinosaur World
Located in nearby Plant City, Dinosaur World is just what you'd expect: a kitsch version of Jurassic Park. The kids will LOVE it! There are over 200 life-size dinosaur models on display here: kids can have a try at digging for fossils and crack their own geode. It's basically a day in the life of a palaeontologist, so if your crew like bones, dinosaurs and rocks then this is a fun, quirky choice while visiting the Tampa Bay area.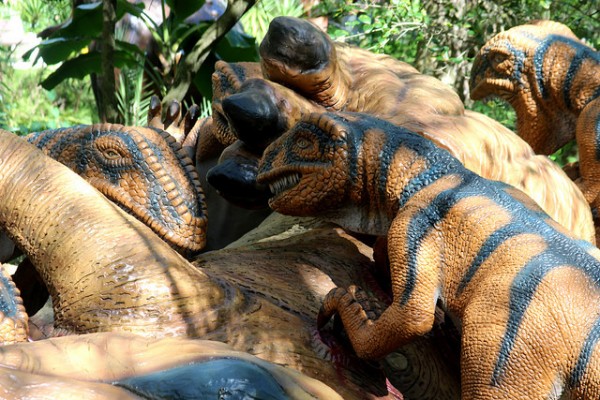 8. Museum of Science & Industry
It's hard not to find something intriguing at this interactive museum for kids of all ages. The Kids In Charge area will give younger tikes plenty of hands-on activities to keep them busy. They'll hardly realise the difference between playing and learning! The exhibit on the human body, with its preserved foetuses, among other body parts, is fascinating for older kids. Plus, all tickets include admission to the museum's IMAX movie theatre, a must!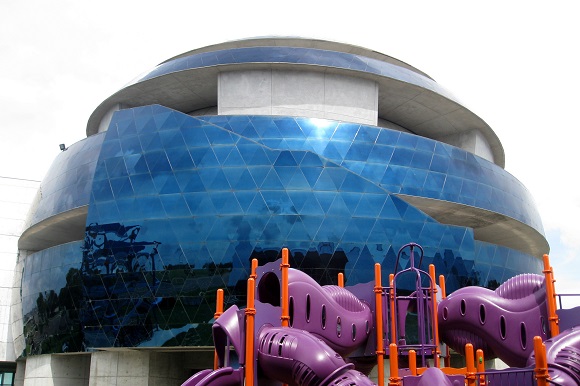 9. Picnic Island Park
If you're looking for an easy family day out, without rollercoasters, splash pads or expensive restaurant meals, then head to Picnic Island Park. This waterfront park is all about laid-back family picnics (so hit up the grocery store before you go for all the fixings) and spending the day at the beach. The park has a fishing pier, playgrounds for the kids, lots of picnic shelters and BBQs.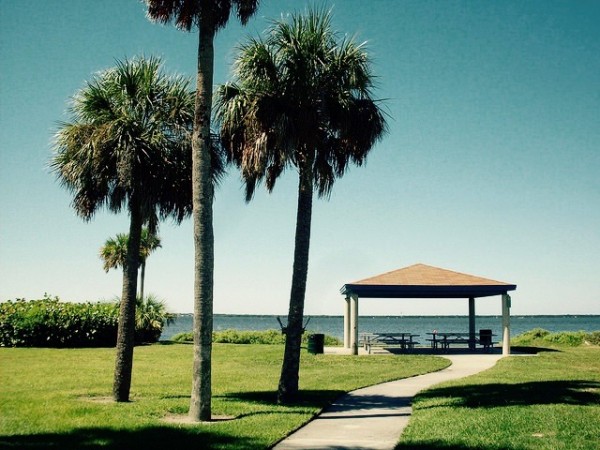 10. Manatee Viewing Center
It seems funny that one of the best places to see manatees up close and personal is in the discharge canals of coal-fired power plants. Yet these gracious creatures hang out here predictably between November to April – so much so that it has become a protected sanctuary for these gentle mammals. You can also spot stingrays, sharks and tarpon here too, so keep your eyes peeled.