The desert is probably one of the most over-looked destinations in the world. Tell people you're taking a trip to the beach, the mountains or the forest and they nod their heads and say, "Have fun!" But the desert serves up the perfect challenge for adventure travelers looking to push their boundaries…not to mention, it's incredibly beautiful!
Arid and barren, with lots of sun and plenty of sand… deserts make up one-third of the Earth's surface but are usually overlooked for greener pastures. But if you're looking for something a little different on your next adventure, these are some of the most impressive, beautiful and accessible deserts in the world. Where will your ticket take you?
Namib Desert
Namibia, Angola and South Africa
With an estimated age of 43 million years old, the Namib Desert is the world's oldest desert and is located along the coast of southern Africa. It's home to animals that can be found no where else on the planet, with dunes that range in color from yellow to orange to red and sometimes even purple. Spot black rhino, cheetah and zebra as you venture through in a 4X4.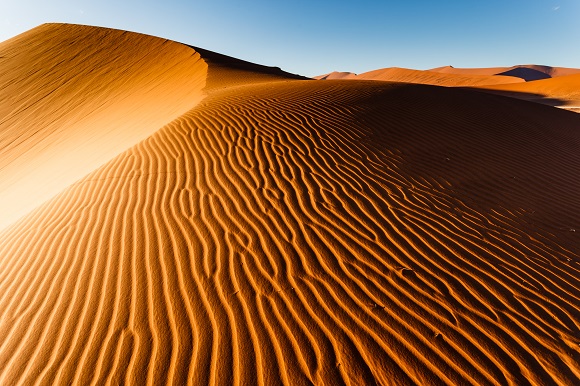 Black Rock Desert
Nevada, USA
There's one very good reason to book flights to Reno and travel to Black Rock Desert: Burning Man. This annual festival sees an entire city built up in the desert where Burners live during the arts festival, which disappears completely afterwards when it's disassembled. It's a magical destination of lava beds and salt flats.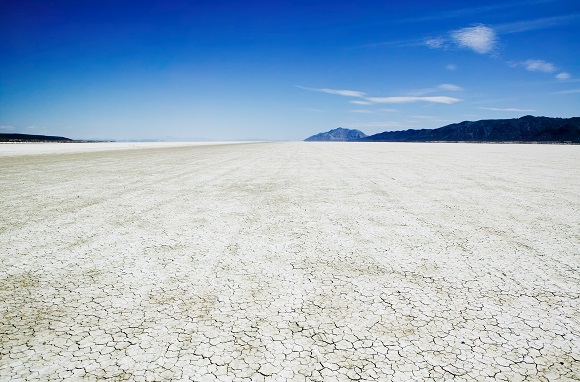 Atacama Desert
Peru, Bolivia, Argentina and Chile
This desert plateau stretches across South America, covering an area of 40,000 square miles. It's the driest desert in the world with an annual rainfall of 0.03 inches per year and is mostly made up of salty lakes and sand. The salt flats transport you to another planet, while the thrill of traveling across the Andes in a 4WD is what you'll rave about long after your trip to Chile is over.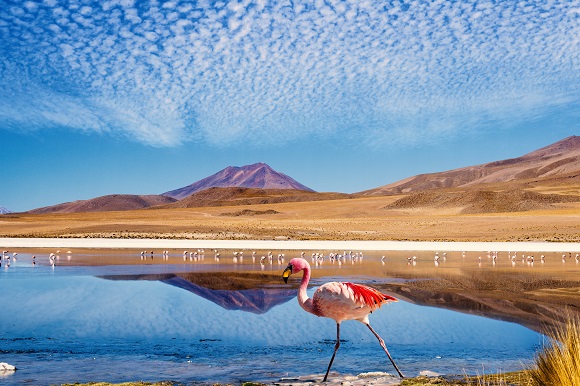 Sahara Desert
Northern Africa
There is nothing small about the Sahara, stretching across no less than 10 countries in the north of Africa. It's about the same size as China, with sand dunes, rocky plateaus and dry valleys, which are home to different tribes and communities. The Berbers tribes will welcome you in Morocco, while the Nubians and Sahrawis will host you in Mauritania. Camel treks and overnight stays in desert tents are a popular way to experience the Sahara.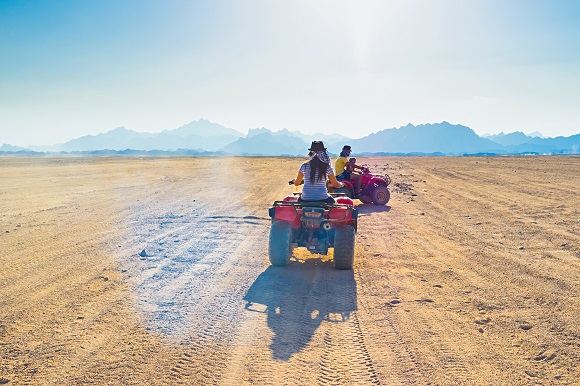 Gobi Desert
Mongolia and China
Some of the most important cities along the Silk Road once stood in the Gobi Desert, which spans parts of Mongolia and China and is the fifth largest desert in the world. But the Gobi Desert isn't like others. It's a cold desert, which even sees frost and snow atop its sand dunes during some parts of the year! Temperatures vary wildly due to the winds blowing in from the Siberian Steppes to the north. Lots of dinosaur eggs have been discovered here, making it a popular destination for budding archaeologists.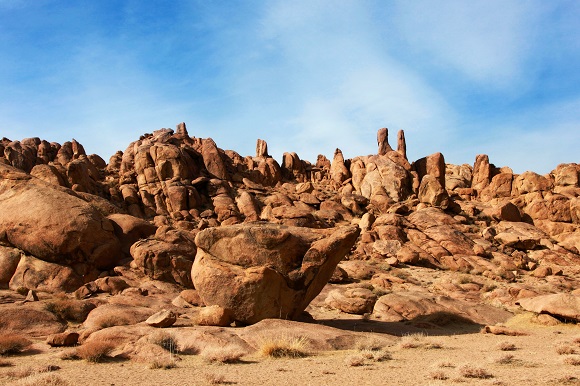 The Kalahari
South Africa, Namibia and Botswana
While the name of this desert that covers most of Botswana and parts of Namibia and South Africa means "waterless place," it actually has lots of grazing areas that are home to plenty of African wildlife. If you've always wanted a safari adventure, then flights to Johannesburg to explore the Kalahari Desert are a good bet! Spot hyenas, lions, meerkats, giraffes, jackals, baboons, antelope and warthogs as you venture through this African desert terrain.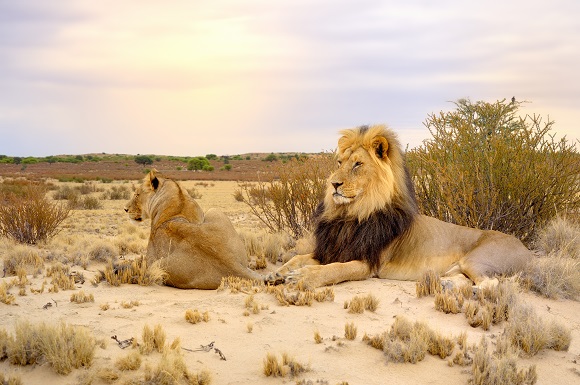 Mojave Desert
California, Nevada, Utah and Arizona, USA
This is by far America's great desert. Covering a "modest" area of 50,000 square miles, the Mojave Desert covers parts of California, Nevada, Utah and Arizona and has plenty to offer adventure travelers if you can overlook the fact that Las Vegas is located within its perimeter. Hunt for rattlesnakes in Death Valley, the lowest point in North America, or photograph the beauty of Joshua Tree National Park, with the native wolves as companions.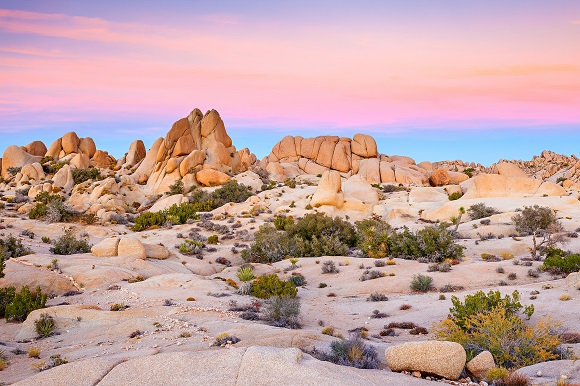 Which desert has you itching to travel? Would you ever swap your sand and sea adventure for one in the desert?
IMG: Shutterstock