Traveling alone can be tough – yet there's nothing more rewarding than conquering a new city on your own and on your own terms. Let your independent woman loose and read why we believe traveling alone as a female can be the most empowering thing you could do.
When confessing that you are a solo traveler you will be asked a long succession of questions: "where did you go?", "who did you meet?", "tell me all about it?" While the questions may vary there will always be a sense of awe and admiration in their eyes. However if you confess to traveling solo as a young woman you will be greeted with one overarching and dominant reaction – shock – followed by the most frustrating question you will ever venture to answer – "But why would you do that?" Most young female travelers have been approached with such confusion from family and friends, and almost all struggle to articulate just how valuable independence and independent travel is to a young woman in her life plan and development.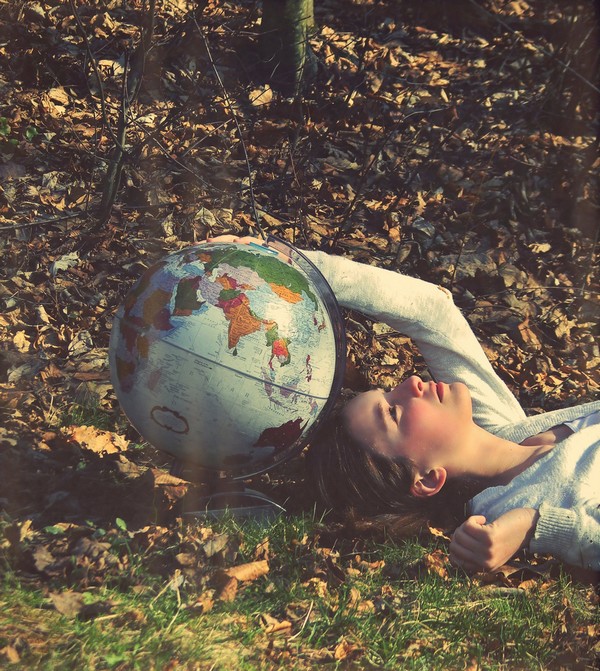 Craving the corners of the world has become a wanderlust ache within many ambitious female hearts and they are now starting to realize it's reality. But as a race, human beings are severely dependent on fellow human interaction. People are innately scared to do things alone: a fear of being perceived as lonely or a fear of being in their own company maybe? Whatever the case, we end up being surrounded by people who are just fillers in our life and relationships that just fill the silence.
Here are just a few ways traveling solo as a female will change your life:
1. You will become more assertive, independent and selfish. Being selfish is not always a bad thing, don't deny yourself anything and you will thank yourself in the future. Don't wait for your adventure to find you, pick somewhere on our inspiration map and find your adventure. Book flights before you change your mind.
2. It will boost your self confidence. Most women are unsure of their capabilities especially when it comes to leadership but wait until you have to trust your own decisions and go with your gut instinct regarding foreign travel – you'll be owning the subway, airports, buses and street cars in no time. Getting to your destination by yourself makes the arrival all that much sweeter. Why not try out a car rental and feel the wind in your hair – now that's true independence.
3. You won't be influenced by the fear of judgement. Being by yourself is awesome, there's no superficial small talk and you always get to pick the restaurant. Female travelers are strong and like to exceed expectations. Our advice is to take the risk and venture out of your comfort zone, whether it's seeing your favorite movie solo or flying half way across the world to explore. The trick is to be independent, love yourself and be confident – own it.
4. You'll meet friends from all over the world. Connecting with people from different countries and cultures makes the world feel a whole lot smaller and much more intimate. Six degrees of separation – right? Let's try and make that number smaller. Couchsurfing is a great platform to meet future travel buddies – you may even get a free place to stay (in exchange for some good company of course)
5. You'll be an example to other woman and girls. It's an unwritten rule to encourage others to travel too and let people know that 1. We can travel alone as girls and 2. We're ok. Maybe they don't want to travel – which is fine – but if you can change just one person's reaction from 'wow that's dangerous' to 'wow how was the experience?' then we are doing well.
Read our interview with liligo's social media guru, Tatiana, about her latest solo adventure.
IMG: Rashi Kalra, martinak15 / Flickr cc.