There are plenty of reasons why you should visit New York City this summer, but if you've never experienced the heat and humidity that arrives with the season then take a look at these tips to keep you cool while you explore the Big Apple.
Summer is the cheapest time to visit New York City, but it's also the hottest and most humid time of the year, which is why so many New Yorkers leave the city and head for the Hamptons. If you're hoping to save money on hotels… this is the time to do it! These are the best ways to keep your cool in the city so you can get on with tackling your NYC bucket list.
Head to the waterfront
There's always a breeze on the waterfront and New York has plenty of nice outdoor cafés and bars to enjoy that overlook the Hudson River. New York also has some great beaches to enjoy and while it may be hot on the sand, the cool water will be the refreshing treat you need to get through the heat wave.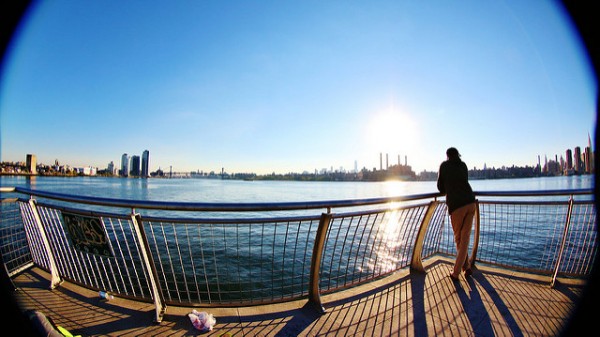 Avoid the subway
The subway is typically 10-15 degrees warmer than the city itself, which is why lots of people use the buses, CitiBike or even walk in the summer months. Of course you might not have a choice, depending on where your hotel is located and where you want to go. Tip: if you see a completely empty car, it means the air conditioning is probably broken on that one. It's better to get on a packed one with A/C.
Hang out at a city pool
New York has loads of free public swimming pools that are open until 7pm every day. On red alert days however, they can get crowded and have long lines. The Brooklyn Bridge Pop-Up Pool, for example, only lets 60 swimmers in at a time. Some hotel pools and rooftop pools are open to the public, for a fee. Otherwise, you can check out a city splash park near you, especially if you're traveling with kids.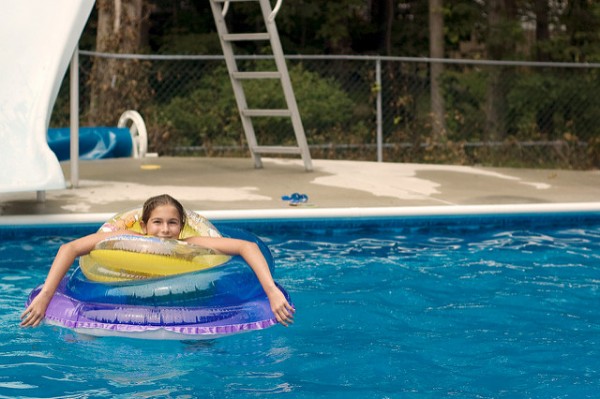 Dress Cool
When it's time to pack, skip the jeans and tight-fitting clothes. Summer in New York is all about loose and flowing dresses, cotton t-shirts, khaki shorts and anything linen. As for footwear, flip flops and sandals are what most New Yorkers tend to wear but if you're going to be doing a lot of walking then opt for a sportier sandal that will stand up to the miles you'll be covering every day.
Enjoy the shade
New York is home to some amazing parks, so take advance of all the shady green spots at your disposal. Need some inspiration? Try Central Park, Prospect Park, Van Cortlandt Park, Fort Tryon Park or the New York Botanical Garden. These parks are covered in trees, so it won't be hard to find a shady patch of grass for the afternoon.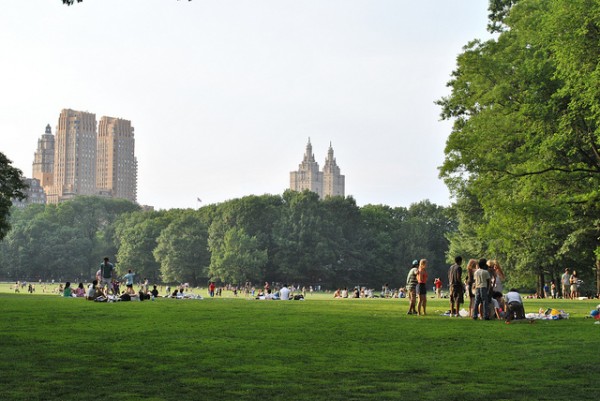 Book a hotel with A/C
Hotels in New York are the cheapest in August but before you book, make sure your hotel has A/C or else you could be sweating day and night. When you search for hotels on liligo.com just use the filters on the 'Hotel Features' filter on the search results page to find hotels with Air Conditioning. You can thank us later!
Open a fire hydrant
We saved the best for last and that's because this is such a typical New Yorker thing to do, so why not get in with the locals and cool off under the cold spray of a fire hydrant? Before you just go ahead and open one, head to a nearby fire station and ask for a free spray cap. Firefighters will help you install it and you'll also avoid a $1,000 fine for doing it yourself. Remember to take it back afterwards.
Images: Central Park by mister stagga lee, Looking Out by Eric Freitas, Floater by David Goehring, New York Summer by John Gillespie / Flickr cc.