With its warm climate, stunning natural landscape and vibrant capital city of San Juan, Puerto Rico is a great option for a beach break or cultural getaway! As temperatures drop with the approach of winter, the Caribbean island offers sunny weather and high temperatures as well as plenty of things to see and do. 
Picture this: you're relaxing on the beach, cocktail in hand, as the sun beams down. Later, you take a walk through the colorful colonial buildings of Old San Juan, before heading off for a hike through the El Yunque Forest. Yep, Puerto Rico has it all! Tempted by a taste of island life? These low fares will make it even easier to jet off for some winter sun.
Fly to Puerto Rico
> From New York City: $190
> From Chicago: $274
> From Dallas: $312
> From Washington: $213
> From Boston: $222
> From Miami: $143
> From San Francisco: $341
> From Los Angeles: $287
Prices are quoted for round trip flights; found on liligo.com November 3, 2016
Factsheet
Population: 3.6 million
Annual visitors: 4 million
Annual rainfall: Between 35.8″ (south coast) and 61″ (north coast)
Best time to go: Puerto Rico enjoys warm weather all year round, with temperatures between 75 – 85 degrees. During the island's dry season, which runs December through April, you can expect higher prices and more tourists as visitors escape colder weather back home. Visiting outside these dates, in the off season, offers the chance to bag a bargain on your accommodation and flights, as well as experiencing a slower, more local pace of life. Head to Puerto Rico in Spring for warm weather, fewer crowds and lower prices – a visit between mid April – June offers the best pay off between climate and price.
Things to see and do in Puerto Rico
Go Hiking in the El Yunque Forest
The only tropical rain forest in the National Forest System, this 29,000 acre expanse of land is home to numerous plant and animal species. The perfect option to escape from it all and get back to nature, it's also one of Puerto Rico's most popular attractions. Activities include hiking, bird watching and camping.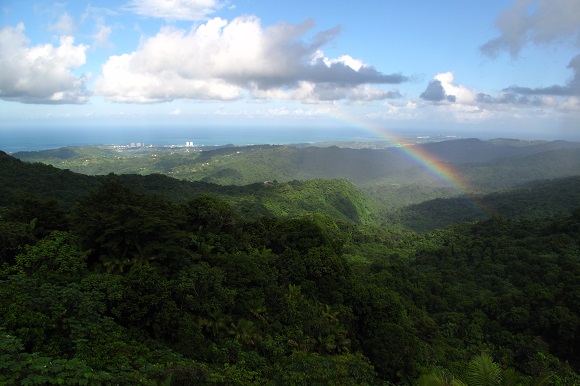 Explore Colorful San Juan
Puerto Rico's capital city is bursting with life and there's plenty to discover. Visit the historic district of Old San Juan, with its colorful buildings, coastal location and rich heritage. Take a walk through its cobblestone streets to check out the fortifications and Governor's Mansion – both designated UNESCO World Heritage Sites! Alternatively, head to Castillo San Felipe del Morro – a 16th century fortress on the waterfront.
Once you've had your fill of history, check out the Museum of Art of Puerto Rico; shop til you drop on Avenida Ashford; relax on the beach of Balneario de Carolina; and grab a bite to eat on Calle Fortaleza.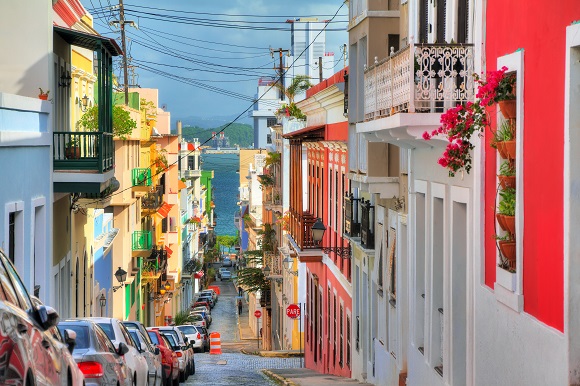 Go to the beach
Puerto Rico is known, among other things, for it's stunning beaches. Whether you're after cocktails at sunset and a lively party scene, or a more peaceful experience filled with snorkeling and sunbathing, Puerto Rico has it all. Head to Condado in San Juan for drinks with the locals; head for quieter shores on the southwestern side of the island; or check out Vieques and Culebra to truly escape from it all.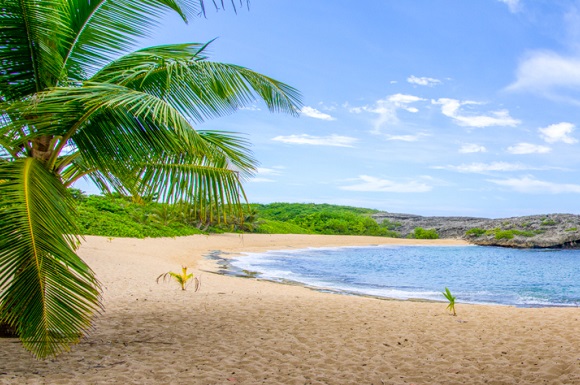 Enjoy The Island's Nature and History
Puerto Rico is a natural and historical paradise, filled with parks, forests and historic sites aplenty. Make the most of a trip to the island by exploring its many things to see and do. From the stunning Camuy River Cave Park, with its natural limestone caves and underground waterways, to the prehistoric rock art site of Cueva del Indio, there's sure to be something for you.