Fall's crisp air and bright colors means it is the perfect season to go out and explore new surroundings.
There's nothing quite like hearing the crunch of a fallen leaf underneath your boot as you stroll aimlessly around your favorite European destination.
The yellows, reds and oranges inspire beauty and transform any setting into the perfect romantic spot, making it rather difficult to pick just one European city to explore.
Here is our pick of great European destinations to visit in fall, so grab your cashmere cardigan and book flights to your perfect fall getaway.
Amsterdam
Amsterdam is made for fall. The city has an intimacy that you will instantly fall in love with. There's something romantic about visiting the Dutch capital when the air is brisk and you can hide away in the cozy cafes with a hot chocolate and a candle burning. Take a stroll down the narrow cobbled streets, or maybe along the canal to take in the relaxed atmosphere of your surroundings.
Lisbon
Gothic cathedrals, majestic monasteries and quaint little lanes make Lisbon as intoxicating as it is colorful. Explore the winding streets and witness the gorgeous views of the hills, squares and beaches. The temperature remains in the twenties (degrees) in the fall, which means the water is still pleasant if you fancy a dip or a stroll on the coast.
The beautiful village of Sintra, just a short distance from the city, features hilltop castles and fairy-tale architecture and is a must see for any tourist visiting Lisbon.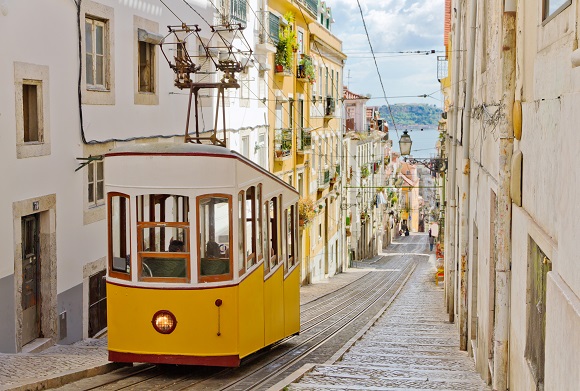 Krakow
Poland's medieval capital is one of the great values of Europe. The city is filled with magical legends and folklore which is visualized in the cities beautiful architecture. Be sure to visit Wawel Cathedral, the gothic Roman Catholic church holds a long history of over 1000 years.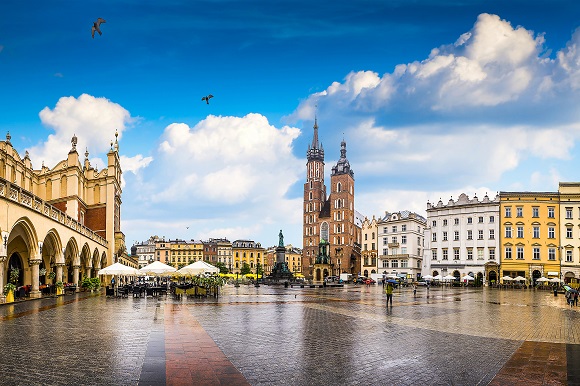 IMG: Shutterstock