Taking awesome vacation photos is a great way to capture those travel memories, so you can look back and remember just how great that time away was! You don't need a fancy professional camera to take stunning vacation snaps: here are our tips to take amazing photos using just the camera on your mobile.
1. Clean the Lens
There's nothing worse than thinking you've captured the perfect cityscape or a beautiful photograph of that picture perfect sunset, only to take a look at the shot later on to find there's a smudge ruining the image! It's a common, yet easily preventable, mistake to make. Our smartphones spend a lot of their daily life in pockets or bags and it's pretty rare that we use a lens protector. As a result, the lens can get dirty pretty fast – and this will affect the outcome of your travel photos. We'd recommend giving it a quick clean as often as possible – micro fiber cloth will do the trick.
2. Try Not To Use the Zoom
Zooming in on a subject can reduce image quality vastly. If getting closer to the subject is an option, go for it. If not, choose zooming in on the subject once you've already taken the photo over using the zoom feature before you hit the shutter button.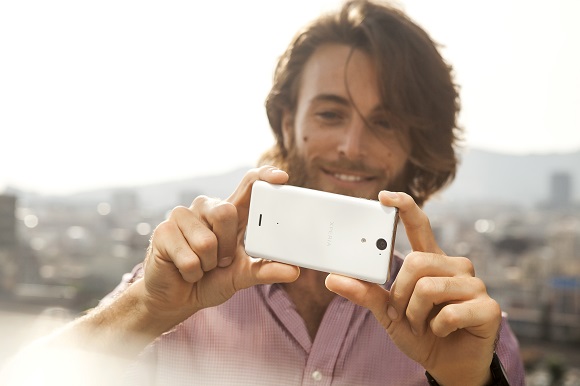 3. Avoid the Flash
Smartphone flash isn't great – it can wash out your subject, and often isn't powerful enough to be sufficient for night time photos. Your best bet is to look for natural light sources where possible and snap away with the flash as much as possible. If all else fails, switch the flash back on – it's better to capture a shot of that great night out than have nothing at all!
4. Remember the Rule of Thirds
The rule of thirds is a great, essential photography tip to help you get the best composition for your image! Simply use your camera's grid feature and place your subject on the guide lines and their intersections, or align the horizon with the top or bottom line. Avoiding placing your subject in the center will add interest to your shot and make the composition look oh so professional.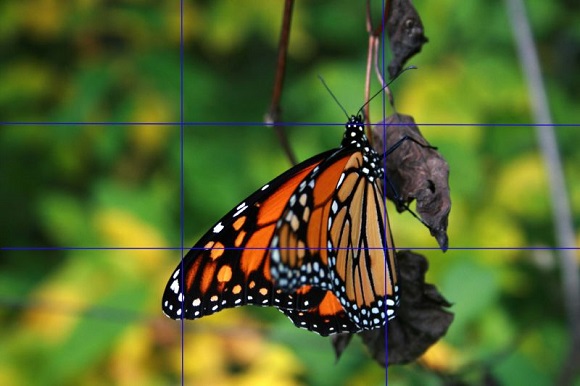 5. Don't Just Take One Photo
To make sure you get the best shot, ensure you snap a few photos and try to mix up the angles a bit. This will give you tons of options when you come to uploading them and you're sure to find one (or more!) that you love.
Tip: Using your camera's burst feature can be a great way to get a good shot of a moving subject.
6. Mix Up Your Angles and Pose
Those front facing, 'smile at the camera' photos are great, but candid images can be much more emotive and full of life. Mix things up a bit with unposed images; shots of you with your back to the camera; photos with a little more of the landscape in…the possibilities are endless!
7. Use That Selfie Stick
Yes, they can be embarassing but – especially if you're traveling solo – there's really no better way to get a great photo of you with that famous monument or stunning view in the background! Don't be shy to get out the selfie stick and snap away. But remember: be careful, use it responsibly and don't put yourself at risk trying to get the perfect photo.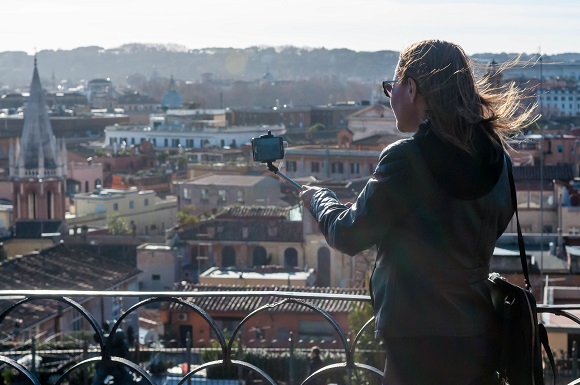 8. Filter Away!
Photo editing apps such as Instagram, Snapseed and VSCO are great for giving your photo that extra something special and they're often totally free to use! As well as adding awesome filters, you can fix any issues such as poor lighting, over saturated images or photos which need sharpening up a little.
Tip: Don't forget to shoot the original photo in your default camera rather than the editing apps lens – this will make for better quality photos.