The world of luxury travel accessories just got a bit more luxurious as Rolls-Royce unveiled their new luggage collection that will set you back $46,000. With a price tag larger than most entry-level cars, we have to ask: is it really worth it?
We were exaggerating when we said the six-piece luggage set cost $46,000. It actually comes with a price tag for $45,854. The ultra-luxury set is designed to math the Wraith, the company's $320,000 coupe and fits exactly into the car's generously-sized trunk.
According to Rolls-Royce, the bags were created with input from Head Butlers at some of the more illustrious hotels in the world and what they said was that "accomplished travelers rarely handle their own luggage. Only one small bas is usually handled by the owner, therefore particular attention was paid to the Long Weekender bag, which features even weight distribution and a perfectly smooth finish on the handle."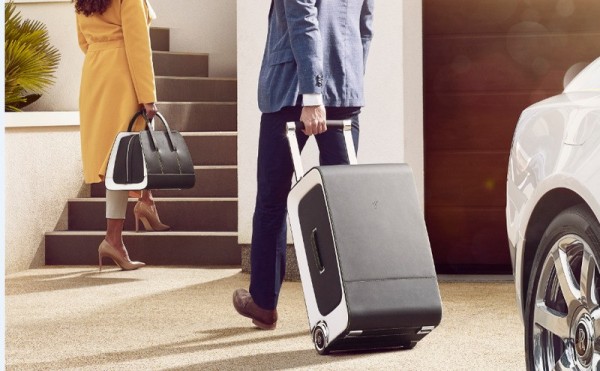 This luggage collection is all about the fine details. It features aerospace-grade aluminum, carbon fibre and an invisible stitch, a skill made famous in the world of Haute Couture. Like the company's bespoke Wraith, the luggage collection can also come in customised colors to match. And the cherry on the cake really is the self-righting logo wheels on the luggage pieces, just like all Rolls-Royce cars.
Now can you imagine the looks you'd get wheeling one of these onto your next flight to Dubai, or beyond?
Images: press.rolls-roycemotorcars.com