You can get plenty of free stuff these days by collecting air miles, from bagging upgrades to First Class to cashing in on free flights. Airlines and alliances promise plenty for miles members. Here's what you need to know about making the most of miles and rewards programs.
It's better to join an alliance
As far as loyalty rewards programs go, it's better to join one for an airline alliance than one with an airline. The biggest airline alliances are SkyTeam, oneworld and Star Alliance. You'll be able to use your points on all the alliance's airlines rather than just on a single airline.
Choose the right one
While you could join all three, if you're a casual traveler then it's better to concentrate on racking up points at just one of them. So which one should you choose?
Here's the break down:
Star Alliance
This is the largest airline alliance in the world and includes the most airlines including Adria Airways, Aegean Airlines, Air Canada, Air China, Air India, Air New Zealand, ANA, Asiana, Austrian Airlines, Avianca, Brussels Airlines, Copa Airlines, Croatia Airlines, EgyptAir, Ethiopian Airlines, EVA Air, Lot Polish Airlines, Lufthansa, Scandinavian Airlines, Shenzhen Airlines, Singapore Airlines, South African Airways, Swiss International Air Lines, TAP Air Portugal, Thai Airways International, Turkish Airlines and United Airlines. Star Alliance flies to 1,321 airports in 193 countries around the world.
SkyTeam
SkyTeam is the second largest one with twenty members flying to 1,000+ destinations in 178 countries. SkyTeam includes Aeroflot, Aerolineas Argentinas, Aeromexico, Air Europa, Air France, Alitalia, China Airlines, China Eastern Airlines, China Southern Airlines, Czech Airlines, Delta Air Lines, Garuda Indonesia, Kenya Airways, KLM, Korean Air, Middle East Airlines, Saudia, TAROM, Vietnam Airlines, and Xiamen Airlines.
oneworld
oneworld is the smallest of the three, with 15 airlines including Air Berlin, American Airlines, British Airways, Cathay Pacific, Finnair, Iberia, Japan Airlines, LAN Airlines, Malaysia Airlines, Qantas, Qatar Airways, Royal Jordanian, S7 Airlines, SriLankan Airlines and TAM Airlines.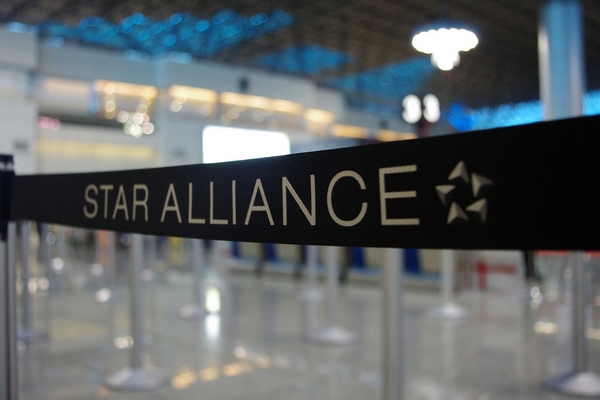 Collect points everywhere
You can collect points on plenty of things, not just flights. So the next time you rent a car, shop at the duty-free, subscribe to a magazine, stay at a hotel or buy a ticket to the movies, ask if you can get points. Get familiar with the air miles program's partners so you can collect as many points as possible.
Don't leave your account inactive
Always make sure you travel at least once a year using your points. For most loyalty rewards programs, if you haven't collected any miles for 18-36 months, you'll lose them all. If you don't travel for an extended period of time, you can sometimes recuperate your points for a fee.
When it's time to book, call
Airlines like to take care of their loyal customers so if you call up, they may be able to offer you a premium seat that is not yet listed on their website. Customer service will be able to give you info on any discounts or deals that you may be missing out on.
Are you a member of any loyalty rewards program? Which one? Start collecting points today and book your flight now.
IMG: Andreas., Matt_Weibo / Flickr cc.