During the first six months of this year 9,542 complaints were filled to airlines, up from the 7,935 complaints that were filed last year in the same period. Delays, cancellation and missed connections are the main reasons why these key-board warriors took to their computers post flight and angrily typed out their strongly worded letters. 3,107 to be exact wrote in regarding delays, cancellations and missed connections, another 1,417 people complained about baggage and 1,121 complaints were made about customer service.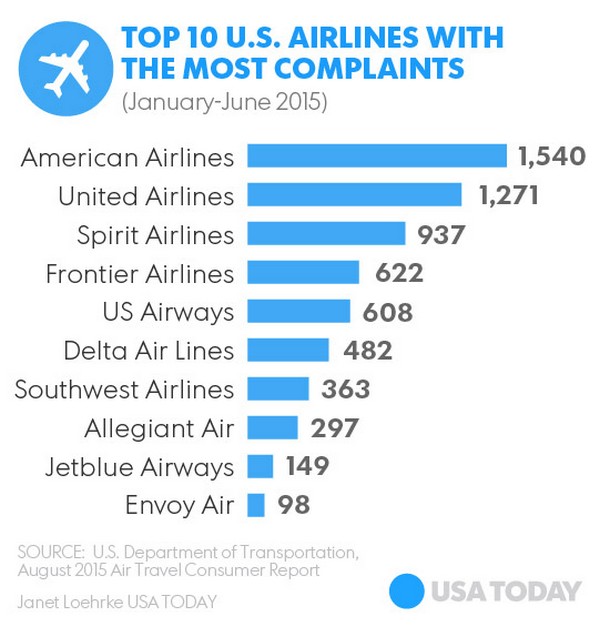 Even though American and United Airlines were the top ranking, they only had less than 3 compliants per 100,000 passengers while the smaller airline Frontier had more than 10 complaints per 100,000 passengers and Spirits more than 11. Book your flights now and let us know if you've had any bad experiences which warranted a compliant?
IMG: Another side of yukita / Flickr cc.