Who wouldn't want to chow down on a burger before heading for a sauna session? Burger King in Helsinki, Finland has coined the idea and opened an in-store spa so you can do just that!
Talk about the meat sweats… this is a total reality as diners at a Burger King in the Finnish capital can get their burgers and fries delivered to them in the sauna. Helsinki's Mannerheimintie branch has just opened an in-store spa where you can do just that.
The BK's spa includes a 15-person sauna, shower room, rocker room and media lounge with TV and video game consoles. Diners make themselves comfortable on the blue and red benches, with a Burger King towel to keep it all modest.
Servers at the store come to the sauna to take food and drink orders. Think this is a totally crazy idea? The Burger King spa actually won an award for New Concepts in Food Service by Euromonitor!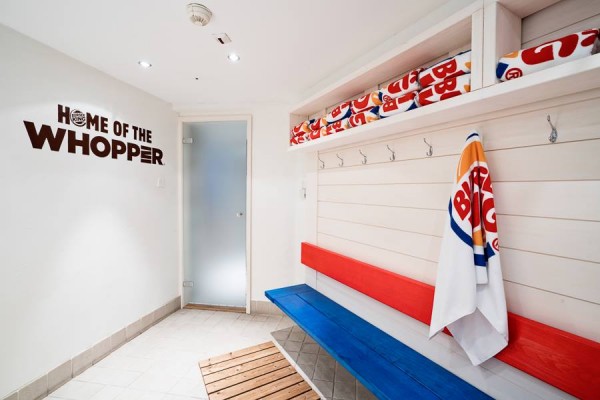 If you're headed to Finland on flights to Helsinki and want to try this Burger King sauna out with all your friends, you can rent it for $283 for three hours.