If you've never been to Charleston, we're here to tell you that is something you have to change in 2017. Charleston is one of the hottest city breaks on the Eastern Seaboard and the perfect place to spend a long weekend. 
If you're looking for a stylish weekend break with great weather practically year-round, then set your sights on South Carolina's Charleston. Sure, this city is known for its charming historic homes and outlying plantations, its magnolia trees and cobblestone streets… but today it's the city's booming restaurant scene and stylish downtown shopping that are getting all the attention.
With plenty on offer, here's a taste of what you can see and do when you head to Charleston. For a weekend, pick a just 2-3 things to see and do; the rest of the time can easily be spent on the beach, wandering the historic streets and visiting a plantation.
Quick Facts:
Where to fly: When planning your trip, book your flights to Charleston International Airport, located 12 miles outside the city.
When to go: While the weather is arguably good year-round, winter can be a bit chilly and summer brings high humidity and pesky mosquitos. Spring and fall tend to be the favorite times to go – but you really can't go wrong with a trip in late-summer.
Before you go: Always check the long-term forecast: pack in layers, sunscreen, bug spray and an umbrella. Trendy eateries require a reservation, so best to make those dinner plans in advance.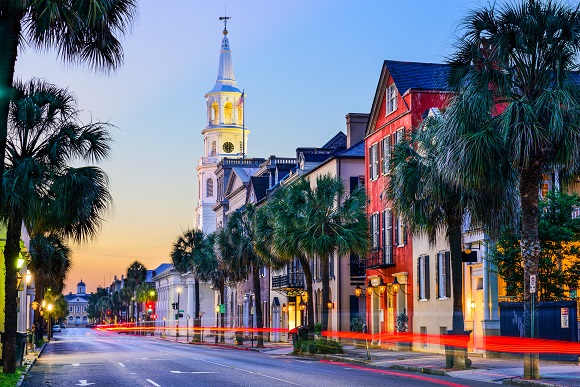 Charleston's Essential Sights
Charleston's Historic District: Just about everyone starts their trip to Charleston here. The historic district is bordered by Lockwood Boulevard to the west, Calhoun Street to the north, East Bay Street to the east and the Battery to the south. Inside this square are roughly 2,000 historic homes and buildings! Explore on foot, horse-drawn carriage or by bike. For a little direction, pick up a map from the Visitor's Center.
Middleton Place: This plantation was designed in 1741 and its vast gardens are the oldest in the US. The plantation is a mix of classical formal French gardens that remind you of a place like Versailles and romantic rambling forest and rice paddies. While the main house was burned down in 1865, the guest wing, which dates back to 1755, still stands and houses a museum.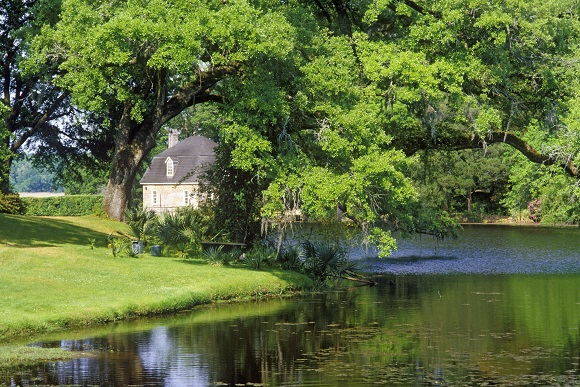 Aiken-Rhett House: This is the only surviving urban townhouse complex in Charleston and gives a very good look back at what life was like here before the Civil War. A house tour includes the slave's dorm quarters behind the house and then a tour of the house's main rooms. The mansion has been preserved, rather than restored, which means visitors can see the house's original (albeit now peeling) wallpaper, imported from France as the house's owners loved all things European.
Magnolia Cemetery: Charleston is home to some 400 odd churches and one of the most sacred places to go is Magnolia Cemetery, which dates back to the 1850s. The headstones are green with age; the mausoleums are architectural wonders; and the pond has a charming white footbridge. Just remember, "S.C. Law Prohibits Feeding Alligators" as the sign at the entry points out.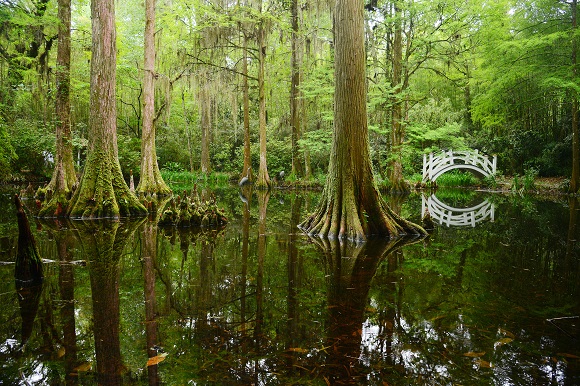 Charleston City Market: This place has been the center for city commerce since the early 1800s and since its renovation, it has never looked so good! Take a browse around the Great Hall with its impressive skylights and curious shops to find some memorable souvenirs.
The Battery: During the Civil War, the Confederate army mounted cannons at the southernmost point of Charleston's peninsula in order to protect it from attacks by the Union. Today, you can still see the cannons and piles of cannonballs in White Point Garden. Stroll along the waterside promenade to see Charleston Harbor, the Ravenel Bridge and Fort Sumter.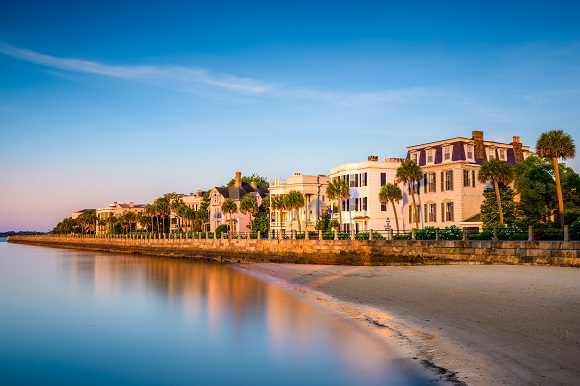 When Hunger Strikes
King Street has been completely transformed in the last decade. When you're in the mood for a nibble head to "Upper King," above Calhoun, and you'll soon stumble upon craft eateries, inventive cocktail bars, and the city's newest restaurants.
Year-round there are flavoursome treats on offer in Charleston. January features the city's restaurant week while Spring welcomes the Wine + Food Festival; there's also the city's arts and performance festival called Spoleto in the summer, which sees King Street completely cordoned off from traffic for fried chicken barbecues and wine strolls, craft brew tastings and shrimp and crab boils.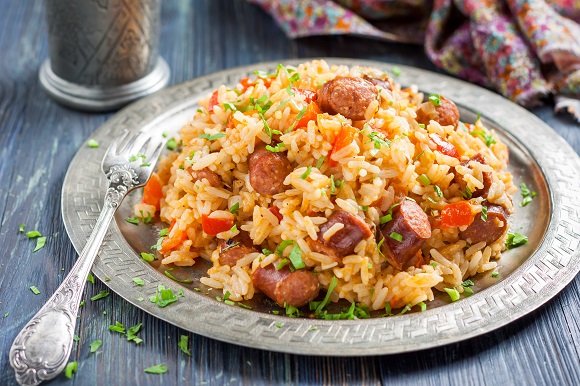 Where to eat in Charleston?
Being a city of the South, Charleston is best when not rushed. You won't be able to see it all in a weekend, but 2-3 days is enough to give you a taste of this charming place in South Carolina and leave you wanting to come back for more!
IMG: Shutterstock