It's the craze taking over the world, with millions of users in over 25 countries logging on each day to try and 'catch 'em all'. But could Pokémon go be more than a gaming experience and offer something for travelers looking to explore? 
If you're not playing it the chances are you will have heard of it. Augmented reality gaming app Pokémon Go, in which users have to catch Pokémon in real life locations, has rapidly gained a cult following worldwide following its release on July 6.  The app has also been credited with getting people out, about and exploring – whether that's in their local area or on a trip away from home – whilst businesses are cashing in on increased numbers of visitors trying to catch Pokémon nearby.
Whilst the advice is often to look up rather than focusing on our cell phone screens, for travelers Pokémon Go could offer much more than a simple gaming experience! Here's the lowdown.
It encourages users to explore
In order to be successful at Pokémon Go, you literally have to get out there and explore. Pokémon are waiting to be caught everywhere and you won't find them by staying inside! The app could lead you to places you never even knew existed – whether that's while you're on vacation or even in your home town.
To top up on Pokéballs and eggs, in order to keep playing and improving, you'll need to head to a Pokéstop – these are generally located at historical monuments and sites of interest such as art installations. Often, these sites are ones we would have otherwise walked straight past. What better way to get people visiting amazing attractions nearby?!
It's a great way to meet new people 
Pokémon Go has only been available to download for 2 weeks, but already there have been meetups organized across the world dedicated to playing the game in a group. A number of Pokémon Go Walks have also been set up, where users can catch Pokémon together, sharing tips and tricks. Great for both solo and group travelers to meet new people along the way!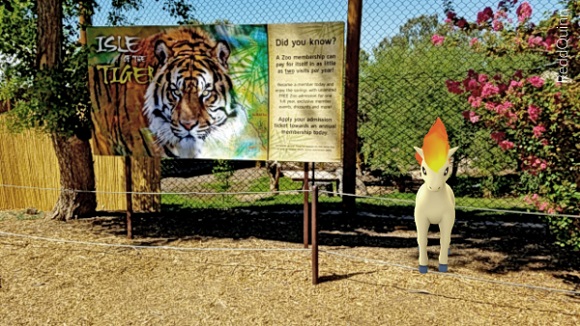 Where to play 
Take a trip to the zoo! Zoos have proven to be Pokémon hotspots – Phoenix Zoo in Arizona is even opening an hour early until July 23 to accommodate Pokémon Go users. Zoos are generally encouraging players to come and hunt for Pokémon, whilst staying safe – the hope is that they will also learn something about the wildlife while they're there.
Book cheap flights to New York for a great place to catch 'em all. Areas such as Times Square, Union Square and Central Park are all great places to find numerous Pokémon.
Head to Disneyland, California to discover an area rich in Pokéstops, lure modules and gyms – the perfect place to catch Pokémon while enjoying the fun atmosphere.
Go to the park. These leafy green spaces are also popular places to find Pokémon – there have even been stampedes at Central Park after rare Pokémon appeared.
Around the world! Pokémon Go is available in over 25 countries worldwide, including most of Europe as well as Australia and Canada. Find cheap flights to your chosen destination and build up your collection.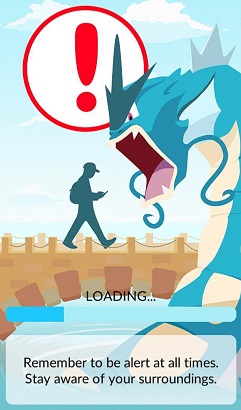 Play responsibly 
After a number of incidents in which players have injured themselves whilst searching for Pokémon, and complaints about areas where Pokémon Go is available but really shouldn't be (such as at Auschwitz), here are a few tips to enjoy the game responsibly:
Stay aware of your surroundings – two men fell off a cliff while playing the game, so it's crucial to look where you're going.
Stay sensitive to where you're playing. Places such as memorial sites – the Holocaust Memorial in Washington, for example, has asked to be taken off the game – are places to show respect to others, not to catch a Bulbasaur.
Keep your wits about you – there have been reports of pickpockets taking advantage of distracted gamers, so stay alert and make sure your belongings are safe at all times.
So charge up your battery, put on your game face and head out to catch 'em all – and don't forget to share your photos with us on Twitter here!