Today we continue our journey around the world's best rooftop bars with a trip to Rome. There's nothing better than sitting back with a drink or dinner at one of the city's rooftop terraces to make the most of the Roman lifestyle whilst taking in the charm of the Eternal City. Check out our selection of the best rooftop bars in the Italian capital.
Planning a trip to Rome this summer – or beyond (it's super easy to reach the rest of Italy from its capital – cheap train tickets to Florence, anyone)? If you find yourself in the Italian capital, make the most of the dolce vita with a cocktail on one of the best rooftop bars in the city.
Ristorante Aroma 
On the terrace of the Hotel Manfredi stands Ristorante Aroma. One of the most prestigious restaurants in the Eternal City, this eatery is known not only for the excellent quality of its food, but also for the amazing panoramic view the space offers with its unique location opposite the Colosseum.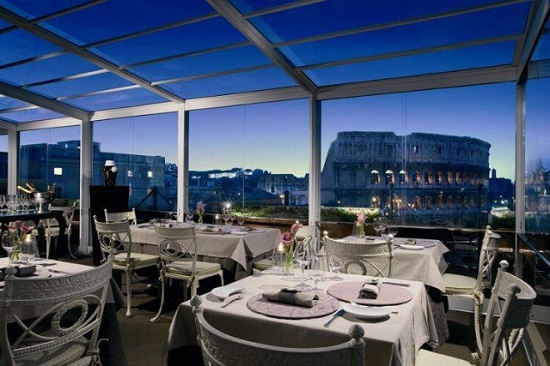 Minerva Roof Garden 
How about grabbing a drink or two and relaxing on a warm summer's evening with the Panthéon in the background? That's exactly what you can enjoy on the roof garden of the Grand Hotel Minerva, situated on the square of the same name.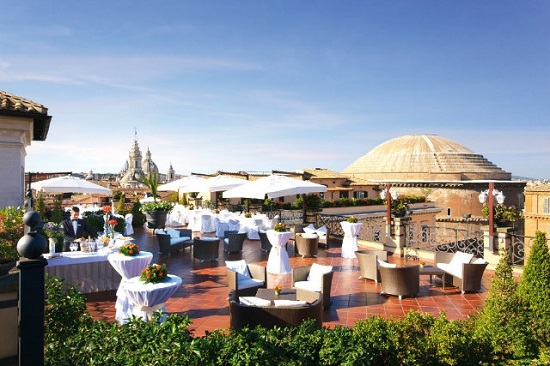 St. George 
Whether it's a light lunch, refreshing drink or delicious supper you're after, St George is the place to go. Serving up a menu focused around seafood, alongside 360 degree views of beautiful Rome, this rooftop terrace is located on Via Giulia and opens daily from 7pm to midnight.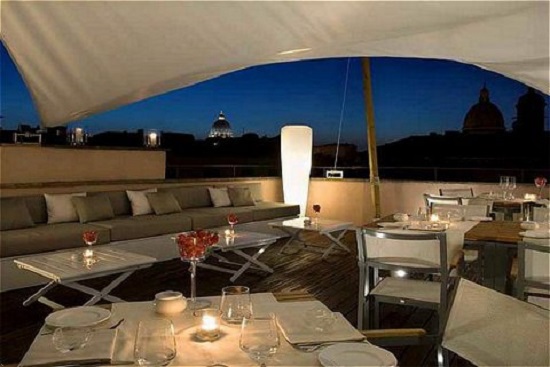 Lo Zodiaco 
Situated on Monte Mario, standing some 140 meters above ground, Lo Zodiaco offers possibly the best view over the Italian capital of all the city's rooftop bars. Open for over 50 years now, this is a stunning place for a coffee, cocktail, classic Italian aperitivo or dinner in a truly Roman setting.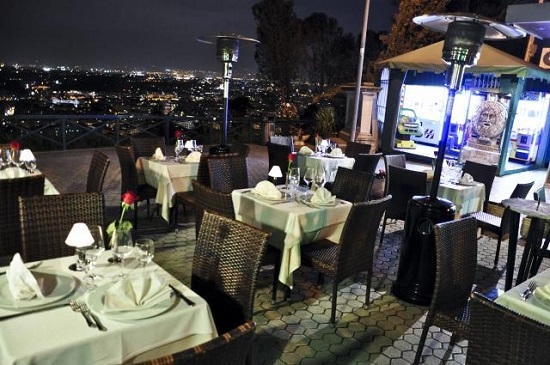 Caffè Capitolino 
Head to the top floor of the Musei Capitolini to find this rooftop oasis open to visitors day and night. Higher prices match the bar's elevated position, but you'll likely forgive them when you see the view over the city which rivals the best of them.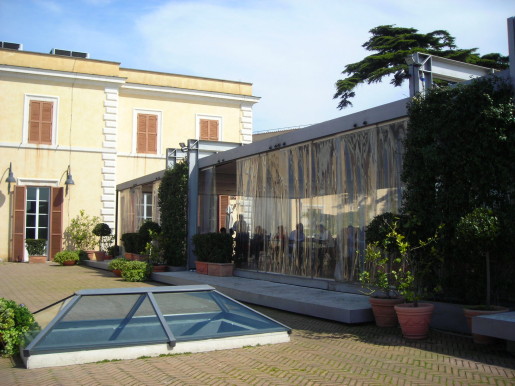 Discover the best rooftop bars in New York and Paris, and look out for future installments in the series!
All images are from the official website of each establishment.