Halloween is huge! It used to be only America that went all out for Halloween but now, people are celebrating it all over the world. And the highlight of the holiday – you're costume. Make sure you're on point this Halloween and add a traveler's twist.
Zombie Pilot
This is such an easy costume to wear because you most probably have all the components in your closet: white shirt, tie and black or blue trousers. Sorted. Just buy a Skype headset from amazon or lend one from a work colleague.
The shoulder badges may need a little DIY work but as long as you have black craft material to wrap around some cardboard you can't go very wrong. Keep the zombie makeup simple, with white, gray and black colors and then add the final touch with some zombie contact lenses that will transform you into the flesh eating, undead monsters that are so totally cool!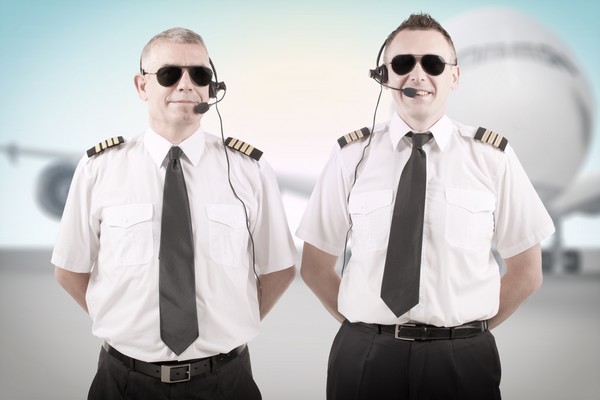 Witch flight attendant
Again, another easy costume if you already have a white blouse, blazer and matching pencil skirt in your closet. Witches hats are the cheapest Halloween accessory to buy, pick one up for your local store along with a witches nose and you almost complete.
Take a suitcase with you for an extra realistic portrayal – and bonus, you don't need to take a purse, just put your belongings in your suitcase.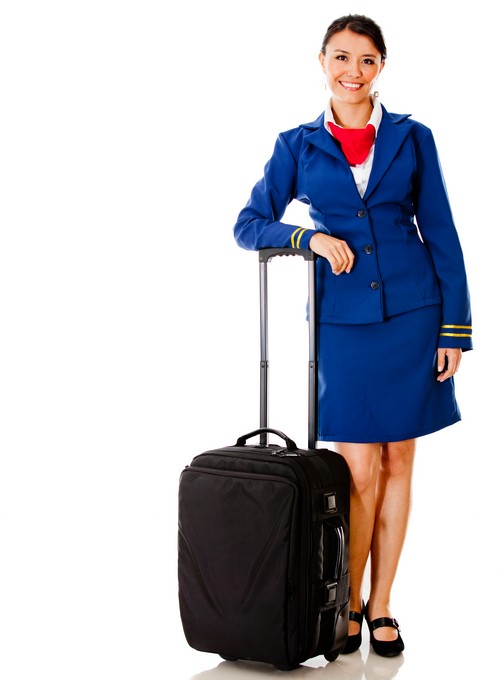 Vampire tourist
Only the vampire is cool enough to pull of the Hawaiian shirt. Team it up with some fake teeth and matching makeup to make you look seriously dead. Add a smoldering grin to the look and you will look like something out of Twilight – if those vampires went on holiday of course.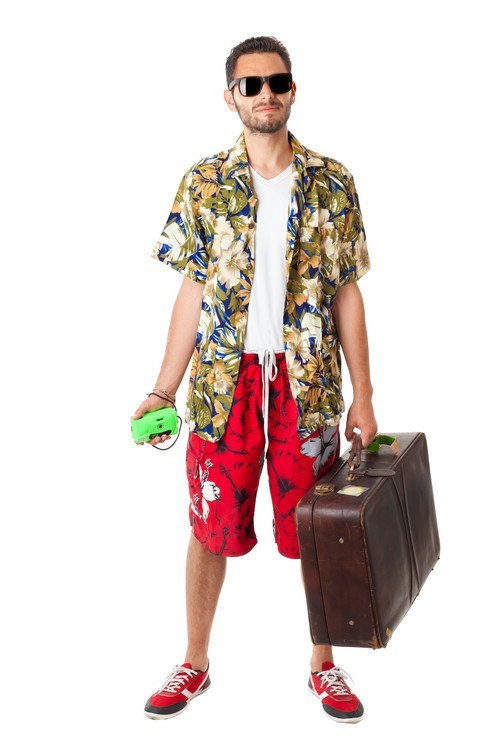 Skeleton sailor
If water is more your thing, maybe you fancy dressing up as a skelton sailor. This may need some extra skills on the whole makeup front, ask friends to help you and you can easily make it look AMAZING. Tip: don't cheap out on the white makeup, you'll need plenty.
For the clothes all you need is white or blue shorts team with a stripy black and white Tshirt. Then grab some great accessories – binoculars, hat, or if you're able to … a beard and you'll be rocking the sailor look in no time.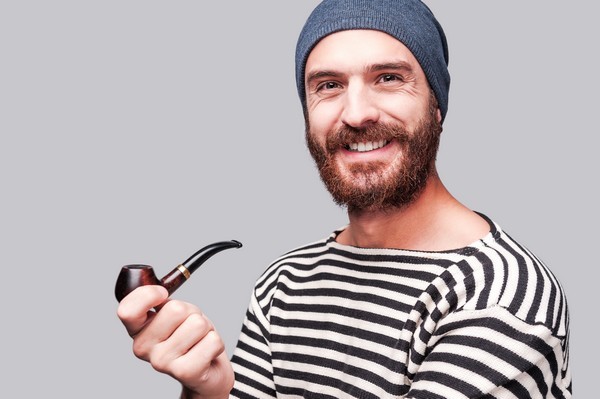 IMG: Shutterstock and smileham (Zombie flight attendants), Eva Rinaldi Celebrity and Live Music Photographer (Lobby Boy) / Flickr cc.