Heading to Vegas but don't have too much cash to burn? Not a problem. While Vegas is the city for high rollers, low rollers can have fun too. Here are a few tips to help you out.
Budget is not a word many travellers like. Who wouldn't want to tour the world without having to worry about their dwindling finances? While some parts of the world are very easy on the budget, others aren't. It's easy go into overdraft in Vegas if you're not careful. But Sin City shouldn't be avoided just because of a tight budget. After booking your cheap flights to Las Vegas check out our handy tips to save big while experiencing the best that Las Vegas has to offer.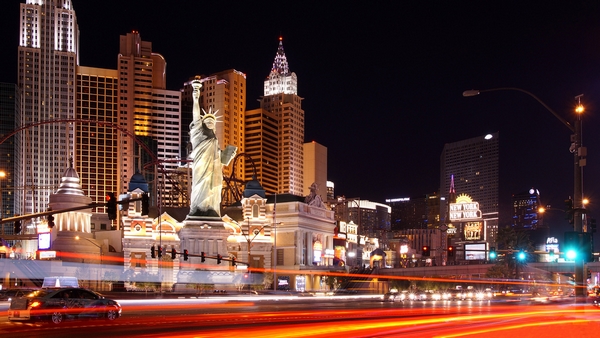 1. Take advantage of Happy Hour The Strip is dotted with plenty of delicious 5-star restaurants. Prime time is between 8pm and 10pm but most offer happy hour and pre-show menus at significantly discounted prices between 4pm and 7pm.
2. Get the most out of brunch Many restaurants and hotels offer unlimited food and drinks on the weekends with their brunches. That is the best time to arrive hungry and leave full! Why not try the all-you-can-eat sushi and bagel bar at Palms Place or all-you-can-eat Mexican at Mandalay Bay's Border Grill?
3. Party it up in VIP style Las Vegas is a hot spot for parties and nightclubs. Ladies are in particular luck with this one, as most clubs want a 2 to 1 ratio of women to men. Ladies are often put at the front of the line for entry and can even get in free with a flyer handed out by a promoter. Also, ask a club worker for a drink ticket; many of them carry them have free cocktail vouchers to hand out during the night so it doesn't hurt to ask!
4. Cheap shows If you want to see a Vegas show for cheap, head to a discount booth, called Tix 4 Tonight at Show Mall, Circus Circus, Town Square or Four Queens. They sell tickets for that evening at 50% off. Cha-ching!
5. Where to sleep You can easily bust your budget at one of the city's high-end resorts, but look a few streets back and you'll find incredible savings at more modest (but still very nice) casino-hotels. Try a room at Flamingo, or ask for an "un-renovated room" at the MGM Grand.
IMG: WriterGal39, PiConsti / Flickr cc.