Halloween is just around the corner and if you're looking for the ultimate scare, we dare you to visit one of these haunted places. They're said to be the spookiest spots in the country, but can you muster up enough guts to see if that's true? From historic hotels to petrifying penitentiaries, here are the most haunted places in the US.
1. Stanley Hotel
Estes Park, Colorado
This hotel has earned itself a place on the map of America's most haunted places after Stephen King's memorable stay in room 417, which inspired The Shining. Eery things have happened to plenty of guests here, like finding their luggage unpacked, lights turning on and off, hearing children giggling and running down the halls during the night and music coming from the empty ballroom.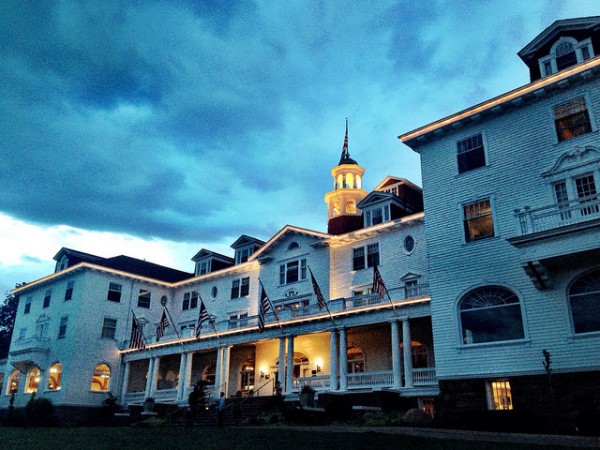 2. Trans-Allegheny Lunatic Asylum
Weston, West Virginia
Thousands of people have been housed here since it opened in 1864; likewise many of those also died here. While this place in West Virginia was originally build to treat patients and lead them on a road to recovery, TALA eventually became an overcrowded and underfunded place of total misery. Would you be able to endure a 2-hour visit to the asylum's ghostly hot spots? How about an intense 8-hour overnight paranormal adventure? Count us out!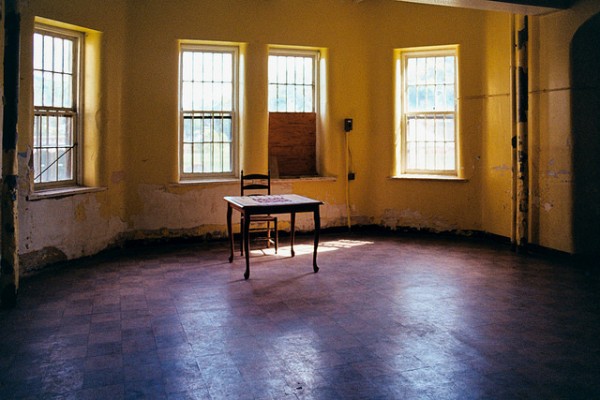 3. Whaley House
San Diego, California
Heading to California for some post-summer sun? Book your flights to San Diego to check out Whaley House for a freaky fright, the site of the city's first public gallows. The most famous ghostly resident is Yankee Jim Robinson, a drifter and thief who was hung here a few years before the house was built.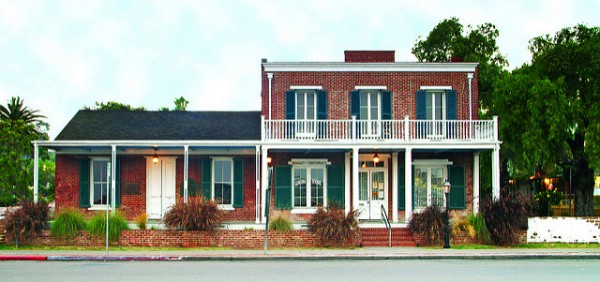 4. Eastern State Penitentiary
Philadelphia, Pennsylvania
In a prison meant to hold 250 people, 1,700 inmates were tortured day and night here by guards who reportedly used to soak them in freezing water at night, keep them in solitary confinement for days and were chained and beaten repeatedly. The prison shut down in 1971 but the ghosts of those inmates still linger the halls. Stop by here on Halloween for the annual haunted house, called Terror Behind the Walls.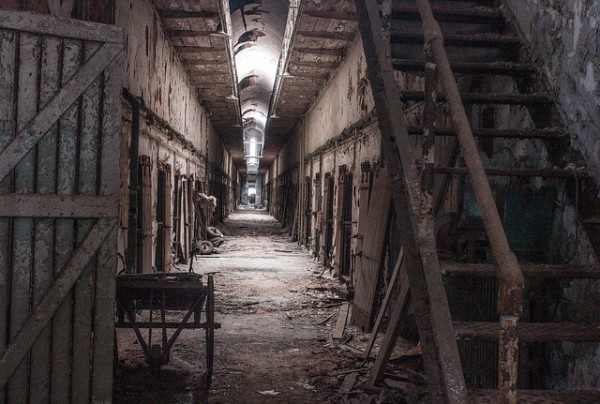 5. RMS Queen Mary
Long Beach, California
There is no doubt that this magnificent ship is haunted. From crew members roaming the engine rooms to children crying, the list of supernatural occurrences on board are long and creepy. The Queen Mary made its maiden voyage in 1936 before being used in World War II. It was decommissioned in 1967 but has seen at least one murder and several deaths, including that of a sailer killed by engine door #13 when it was closing during a drill. The ship is now a hotel and hosts ghost tours year-round.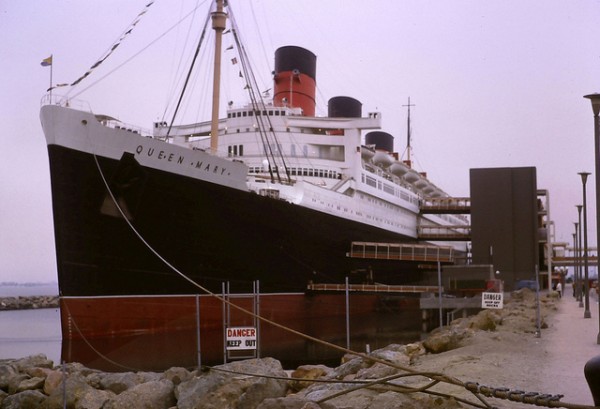 6. Ohio State Reformatory
Mansfield, Ohio
This gothic-like building looks a lot like a castle and was built in 1896 with the hope of providing a place where young-offenders and children could be reformed. Good intentions for the Reformatory went sour with overcrowding and explosive violent outbreaks among the juveniles housed here. The OSR was closed in 1990 for "brutalizing and inhumane conditions," according to a federal order. Today, visitors often hear whispers coming from cell blocks and apparitions of prisoners have been seen in solitary confinement.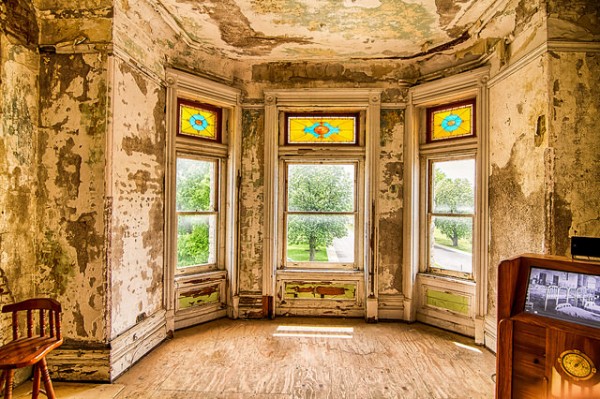 7. Myrtles Plantation
St. Francisville, Louisiana
This 1796 plantation has plenty of stories to tell but its most famous involved a slave named Chloe, who was forced to be her master's mistress. When her master tired of her, legend says she baked a poisonous cake that killed her master's wife and two children. The other slaves hung her from a tree. Now an inn, guests have reportedly seen the piano playing itself and have been dragged from bed… creepy!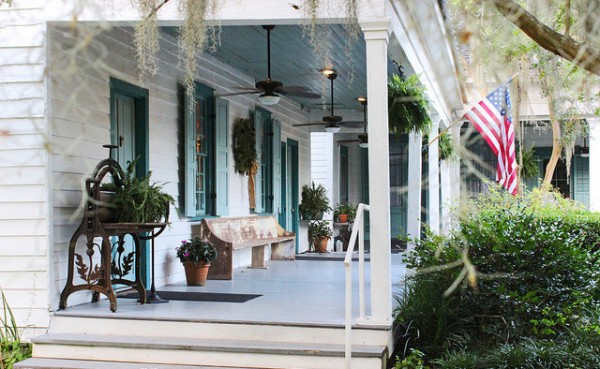 8. One if by Land, Two if by Sea
New York City, New York
If you're heading east on flights to New York this Halloween, then head to this West Village restaurant for a romantic (but creepy) dinner. This carriage house was once owned by vice president Aaron Burr and it's said that his daughter, Theodisia, haunts its halls. For a period in the '90s female diners repeatedly reported missing earrings and past managers have heard glasses clinking, despite the restaurant being empty at night.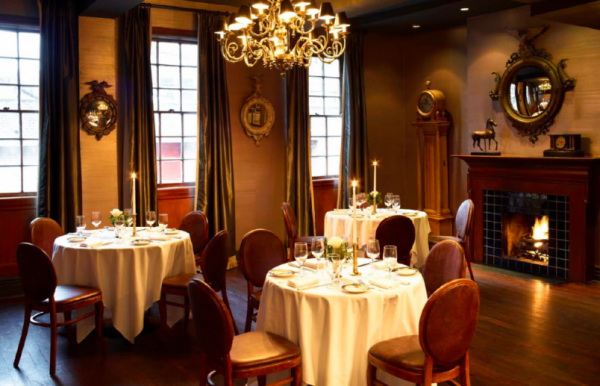 9. Masonic Temple
Detroit, Michigan
There's more to this concert venue in downtown Detroit than meets the eye. With more than 1,000 rooms, a maze of hidden passageways and concealed staircases, this Masonic Temple has plenty to hide. It's haunted by the ghost of George D. Mason, who went bankrupt funding its construction and leapt to his death from the roof. He spooks security guards and can sometimes be seen climbing the stairs to the roof.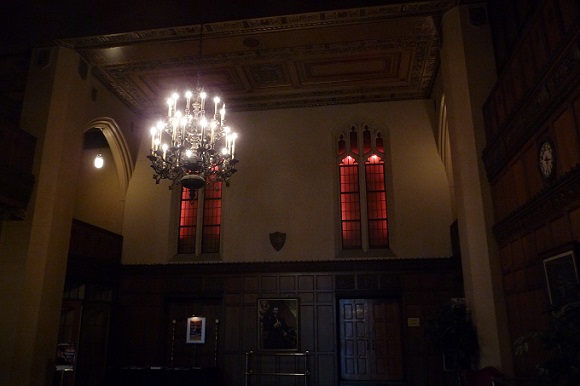 10. Queen Anne Hotel
San Francisco, California 
Heading to San Francisco this fall? You might think twice about staying at the Queen Anne Hotel if you're not up for spotting ghosts! Originally a girl's school when it opened in 1890, today this 48-room Victorian home is believed to be haunted by the late headmistress, Miss Mary Lake. Guests sleeping in her former office, room 410, might find their suitcases unpacked for them or their blankets neatly tucked around them at night. All in all, she sounds like quite a helpful ghost!