Temples, shrines, palaces and ancient forests attract thousands to Japan's picturesque city of Kyoto. Sure, Tokyo has all the neon and funky fashion, but for traditional culture, Kyoto is where you'll discover the timeless side of Japan.
Kyoto was the Japanese capital for more than 1,000 years, so it's no wonder there are so many grand palaces and temples here. It was the center of the country's politics, religion, philosophy, art and culture for a millennia. Surrounded by mountains on three sides, Kyoto is also a great jumping-off point for outdoor enthusiasts who love to hike.
So let's get to it, what is there to see and do in Kyoto? Here are the top 10 sights and activities to do here, plus some practical info on when to go.
Quick facts
Population: 1.4 million people
Distance from Tokyo: 318 miles
Best time to go: October/November for fall foliage or March/April for springtime cherry blossoms
Nearest international airport: Grab flights to Osaka International Airport (50 minutes away from Kyoto by airport shuttle bus)
How long should you stay? Kyoto has lots to see and do, but temple fatigue is common. Set aside 5-7 days to explore the city as well as nearby sites and cities.
What to see and do
Fushimi Inari-Taisha
You've probably seen photos of this shinto shrine without knowing it's in Kyoto. There are seemingly thousands of shrine gates leading up a forested mountain path. There are five shrines in total, spread along the 2.5-mile path. The vermillion shrine gates have become one of Japan's most recognizable landmarks and will certainly be one of the sights in Kyoto that leaves a lasting impression.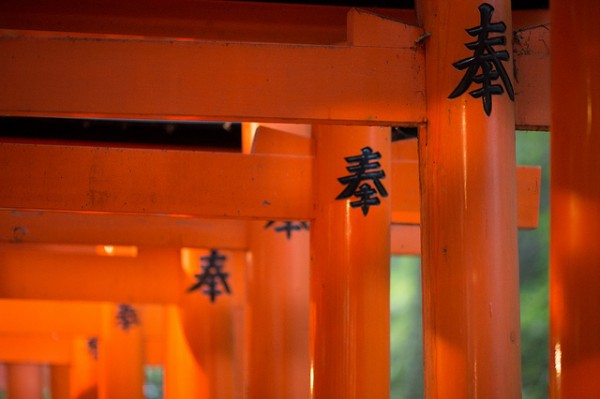 Philosopher's Path
Follow in the footsteps of Kyoto's famous historic philosophers on this 1.2-mile path along a canal. It's lined with cherry and maple trees, offering a gorgeous spectrum of color in both spring and fall. The temple and shrines just off the main path are also worth exploring.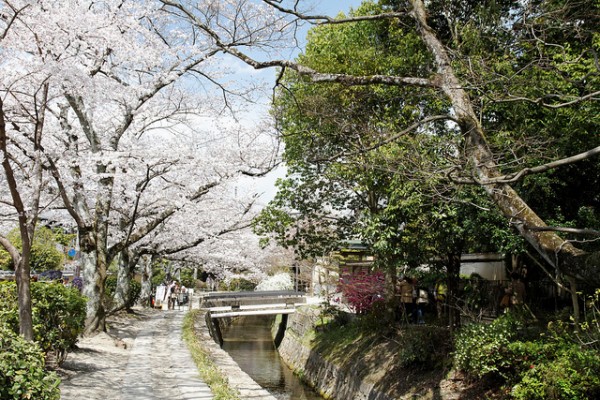 Kurama-dera
There are few temples in Japan that really feel like spiritual places, despite all the tourists. Kurama-dera is one of them, mostly because of its beautiful surroundings in the mountains. Head up to the entrance from Kurama Station, about a 30 minute hike. Alternatively, you can take a tram for ¥100. From here, there are lots of hiking trails leading up into the mountains, dotted by shrines.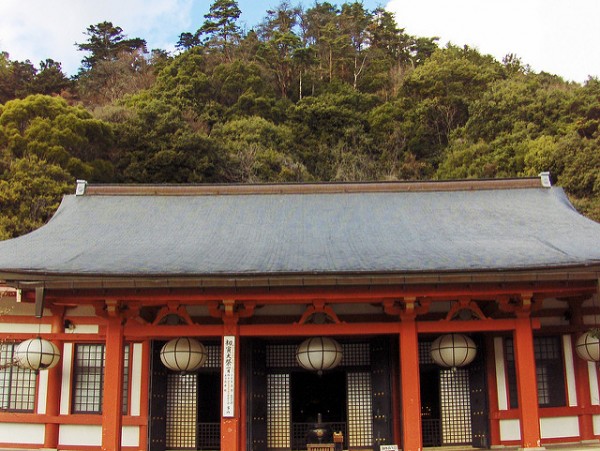 Ryoanji Temple
The garden of this temple is what attracts so many visitors year after year. Its minimal design, just 15 rocks in a sea of sand, has come to represent the minimalist aspects of Zen Buddhism. What is even more curious, is that the designer of the temple garden is unknown, something that has puzzled historians for ages.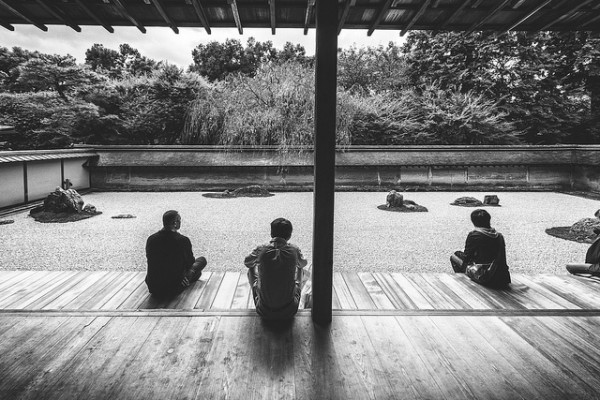 Arashiyama Bamboo Grove
After a walk through this thickly wooded patch of bamboo, you can't help but leave it feeling refreshed and composed. The straight and smooth green stems shooting up from either side of the path give the feeling of intense tranquility. When the wind blows, the stems clack against each other, rustling the leaves. Close your eyes for a moment and you can almost hear them now.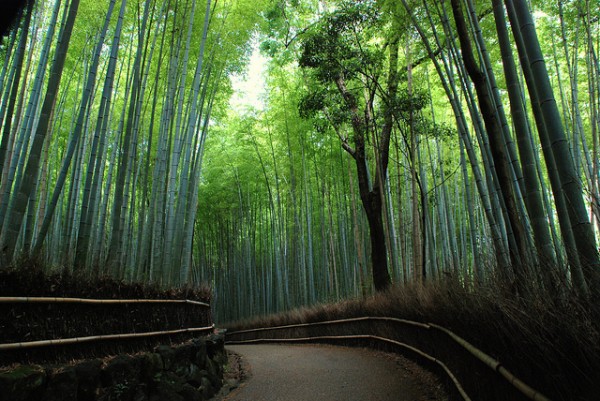 Nishiki Market
This 5-block-long street is known as "Kyoto's Kitchen," and for good reason. If you're looking to try some unique and traditional Japanese cuisine, this is the place to go. There are more than 100 shops and restaurants that line this narrow street and a good place to buy anything food related, from cookware to knives, fresh to smoked fish and everything in between like pickles, sushi and sweets. This market first opened in 1310 as a fish wholesaler, today's it's the center of culinary Kyoto.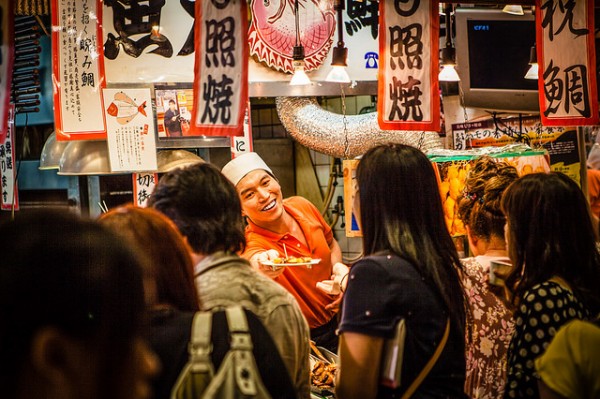 Kiyomizu-dera
Kiyomizu-dera is one of Kyoto's most popular and famous temples, perched on the top of a hill, with a beautiful timber terrace that overlooks the basin of Kyoto. This temple was built in 798 but many of the buildings standing here today were reconstructed in 1633. As one of the city's biggest landmarks, it can get very busy during peak travel times in spring and fall, so it really doesn't have the tranquil vibe that you would normally associate with a religious Buddhist temple.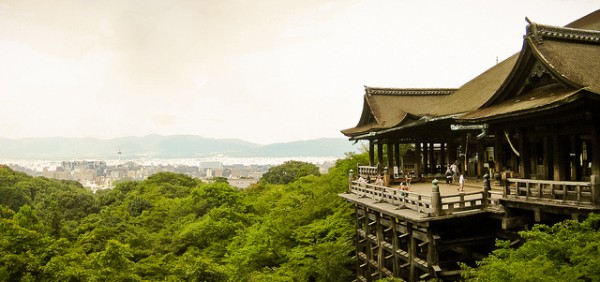 Gion District
Kyoto's enchanting geisha quarter is located on the eastern bank of the Kama-gawa. The neighborhood started out as a teahouse district, catering to tired travelers making pilgrimages to Yasaka-jinja, a local shrine. By the mid-1800s, it was the city's "red light" district. Head to Hanami-kōji, south of Shijō-dōri, to discover the area's 17th-century restaurants and teahouses. Shimbashi is also a stunning street to visit in spring for its cherry blossoms.
Katsura Villa
Katsura Villa is one of the best examples of Japanese architecture and garden design, so if you visit just one palace or villa, it should be this one. The villa and garden were completed in 1645 as the home of the Katsura family, extended family of the Imperial Family. To visit, you'll need to join a free tour in Japanese, but audio-guides are available in English.
Nijo Castle
This grande castle was built in 1603 and is one of Kyoto's UNESCO World Heritage Sites. It was built as a symbol of power of the first Tokugawa shogun, who stripped all power from Kyoto's Imperial Court by creating a new military and political center in Tokyo. The castle features a double moat and towering walls. Can you hear the floors "chirp" as you walk inside? This was an intentional invention, so everyone's movements could be heard, thus the name "nightingale floors."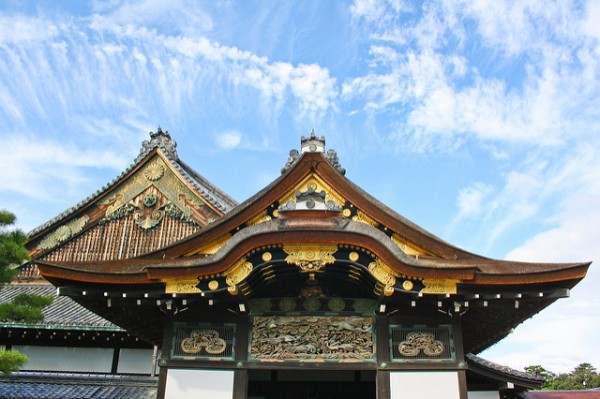 Save