Scandinavia has never been so cool: great coffee, stylish locals, impeccably furnished interiors and all things hygge. But, it's also one of the most expensive places in Europe. Don't worry though, there's hope for the cash-strapped. Here are five ways to save the next time you're traveling to Stockholm.
Unfortunately, plenty of budget backpackers steer clear of cities like Stockholm. Its reputation for being expensive can put some people off who have a limited budget, but this city has plenty to offer and if you're smart about where you spend and where you don't, you can really get a lot out of the Swedish capital without blowing your budget. Here's a few tips to help you out, and hopefully they're enough to convince you that flights to Stockholm are never a bad idea!
Accommodation: Go Self-Catering
Forget about a hotel. Some backpackers swear by staying with local Swedish hosts but if you don't have connections or know a friend of a friend then hostels are the way to go. They are pricier here than in other parts of Europe but you can find beds in dorm rooms for around $30 a night. A hostel with a communal kitchen is a plus too, which we'll explain next.
Some neighborhoods are cheaper than others so look out for hostels in Södermalm, a young and trendy spot that is south of the city center but tends to be cheaper than say, the Old Town.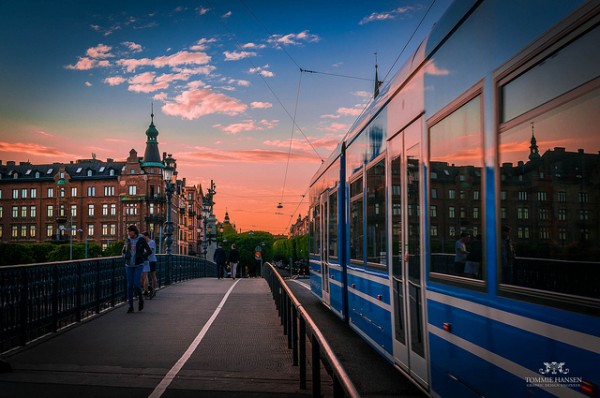 Tap Water & Packed Lunches
All restaurants, cafes and night clubs offer tap water for free. Lots of locals choose tap water instead of juice, cola or beer at mealtimes to save money. Better yet, bring a re-fillable water bottle with you so you never have to dish out on bottled water ($3 each).
If you've managed to book a place to stay that has a kitchen, you'll save a lot of money by eating breakfast at your accommodation and packing a lunch and snacks for the day. Get yourself to a grocery store to stock up and label your food clearly in the fridge. Avoid corner stores like 7-Eleven and ICA (so pricey!), and instead look for a LIDL, the cheapest grocery store in Sweden, with several locations in the city center.
Alternatively, eat your cooked, hot meal at lunch instead of at dinner. Many restaurants have lunch deals, called "Dagens Rätt (Soup of the Day) or a lunch buffet like Hermans, for far cheaper than a la carte menus.
Sightseeing On A Budget
First of all, get acquainted with Stockholm on foot. Explore the Old Town (Gamla Stan), walk around the Royal Palace, watch the changing of the guard outside the palace and stroll along the waterfront at the Baltic Sea or Lake Mälaren. All of these are free!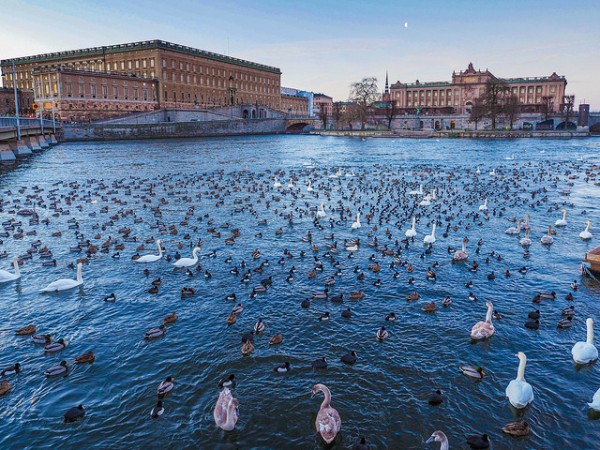 Many museums offer discounts or free entry on Wednesday evenings. The Nordiska Museet (Nordic Museum), for example, is free 5-8pm (excluding July-August). If you're a student, always ask if they offer student discounts and have your card ready.
Stockholm's free museums include:
Modern Museum
The Woodland Cemetery
National Library of Sweden
Medieval Museum
Maritime Museum
The Stockholm Archipelago is also a treat to visit, but go by ferry like the locals do instead of with a tourist tour. Ferry tickets are $5.50-$16 per ticket depending on which island you want a visit. A day tour will cost you about $27.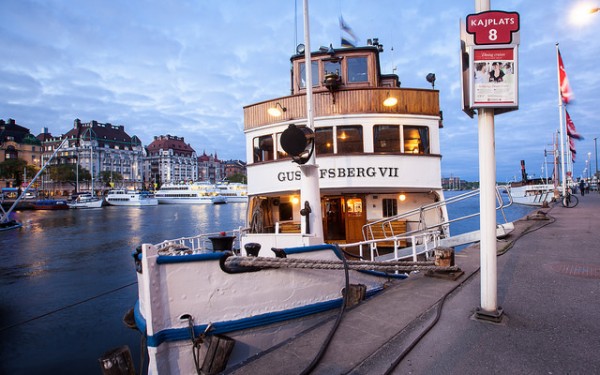 Shopping Smart
Stockholm is a hub for creative design so we don't blame you if you want to pick up a souvenir or two from Sweden for your apartment back at home. We recommend steering clear of the main shopping street in the city and instead seeking out places like Designtorget and Lagerhaus. These design chain stores stock lots of patterned textiles, stationary, kitchenware, furniture and more, at a fraction of the price. New tea towels for Mom for $2 each? Yes, please!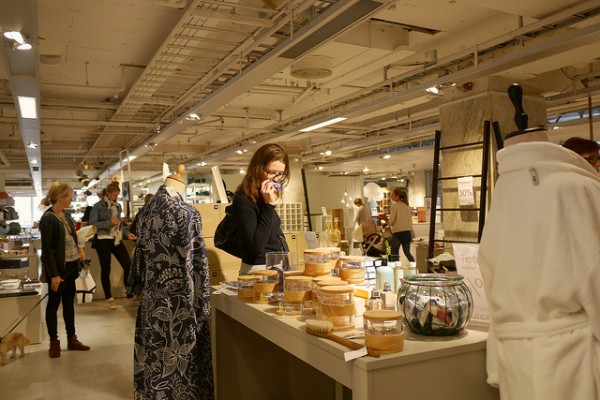 Getting Around: Travel By Bike
Like many cities in Scandinavia, Stockholm is very bike-friendly and it's a whole lot cheaper than a day-pass for the metro. To really make the most of your bike rental, head out to Kungliga Djurgården and cycle around the palaces, historic museums, gardens and fairground.
Stockholm City Bikes is just one of many bike rental companies around the city.