If you're used to flying south for sand and sun, you may want to consider somewhere closer to home with continued warnings about the Zika virus, especially if you're planning a family. Enter Sedona, Arizona's desert beauty with gorgeous resorts, wineries and plenty of sun!
Worrying about mosquitos that could potentially carry the Zika virus is unfortunately a reality for many travelers heading to the tropics. So instead, its no wonder so many are looking for sunny spots at home that are mosquito-free. Sedona is rising on the luxury scale, so if you're looking for a special treat, consider this gorgeous spot in the desert. Last year two hotel-resorts got some major face-lifts: L'Auberge de Sedona and the Hilton Sedona Resort at Bell Rock.
So what else is on offer in Sedona and its surrounds? Here are our top 7 things to do in this corner of Arizona.
Red Rock Crossing
If you're looking for a good place to cool off, take a dip in Oak Creek and swim in its deep swimming holes. To dry off, just find a flat spot on top of a giant red rock. This place is famous for its views of Cathedral Rock, one of the many terracotta-colored rocks to grace the postcards here. If you pack a picnic, take advantage of the adjacent picnic area.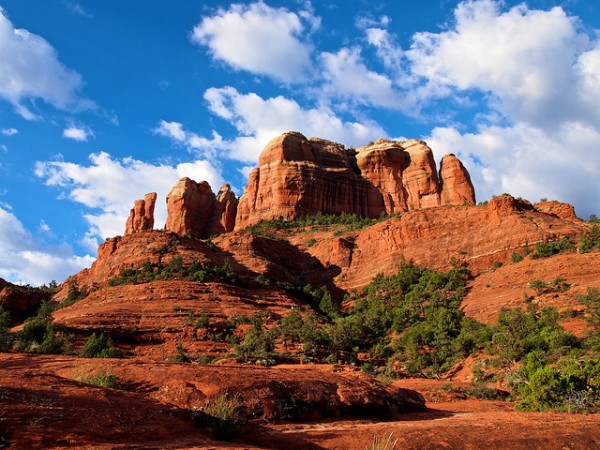 Chapel of the Holy Cross
Whether you're Catholic or not, this modern chapel is worth checking out. It's located three miles south of town and is situated in between some beautiful statuesque stone columns. It was built in 1956 and designed by Marguerite Brunwig Staude in the tradition of Frank Lloyd Wright. We recommend visiting first thing in the morning to avoid the tourist crowds, but this place sure is stunning to photograph at "golden hour."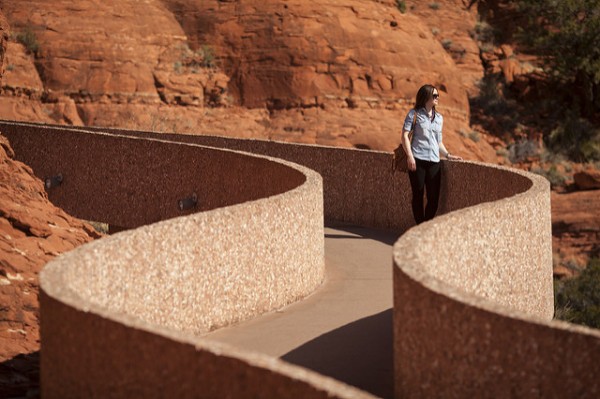 Red Rock State Park
You can't go wrong with a day-trip to Red Rock State Park. This 286-acre park features 5 miles worth of interconnecting hiking trails that wind along the river banks, with gorgeous red rocks surrounding you on all sides. Pick from flat walks to more moderate climbs to the tops of scenic ridges. Unfortunately, swimming in the creek is prohibited, so save it for when you visit Red Rock Crossing or Oak Creek Canyon.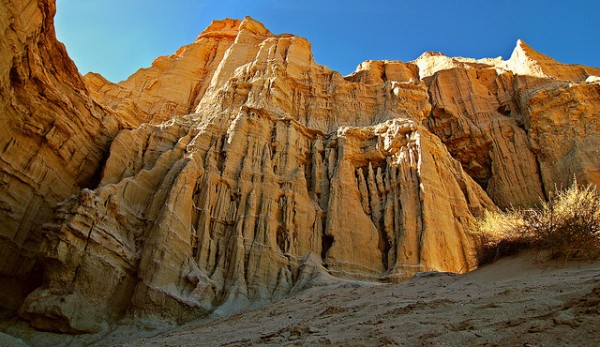 L'Auberge Restaurant on Oak Creek
Not surprisingly, Sedona is becoming somewhat of a gourmet paradise and this spot overlooking Oak Creek is no exception. Featuring American dishes with a French twist, the menu at L'Auberge changes seasonally and if you're celebrating a special occasion, then this is the place to do it. Main dishes range from $34-52 and it's recommended to book a table in advance.
Oak Creek Canyon
Use your rental car to take a drive north along Hwy 89A. Oak Creek Canyon is at its narrowest here and the red, orange and white cliffs are so dramatic. Along the sides of the creek, giant cottonwood trees grow, providing just enough shade for swimmers and trout fishers. For swimming, head to Grasshopper Point.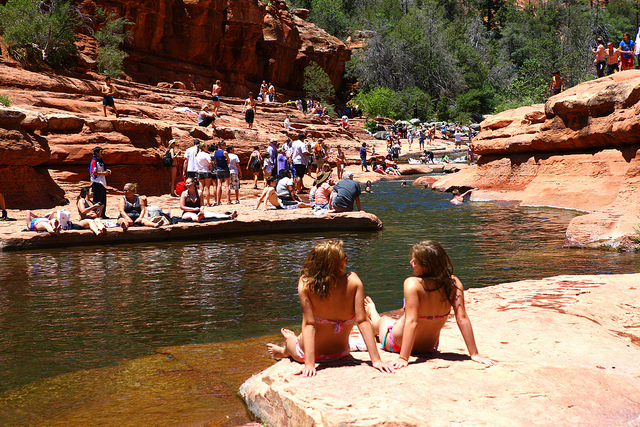 Sedona Arts Center
Get a taste of local culture at the Sedona Arts Center. This city has attracted many artists over time and the museum boasts exhibitions largely from local and regional artists. There's always some sort of festival or event happening here, so check out their schedule before booking your flights to Sedona.
Mariposa
Mariposa is the latest project by local celebrity chef, Lisa Dahl. Its latin-inspired menu is one of the tastiest in town and the line up for a table is proof! Steak and seafood are favorites, with dishes that focus on fresh and local ingredients. Plus, their outdoor patio is the perfect place to dine on a warm summer evening.