Of course the top thing on everyone's list when they plan a trip to Peru is to hike the Inca Trail and see the marvel of Machu Picchu at the end of it. But, Peru is a hiker's paradise and there's so much more to explore, especially if you prefer to do things your own way and forge your own paths.
People seem to think there is only one "Inca Trail" in Peru. It's true there is one very famous one, but there are tons of trails criss-crossing the country through canyons, across mountain passes and over plains that are dotted with Inca ruins as well. Here are five of the best hiking treks you can do in Peru; each are reason enough to book those flights to Lima!
The Huayhuash Circuit
This 7-day trek is growing in popularity among travelers for two reasons. First, it's fairly close to Lima, so getting there is a cinch after you land. And second, Joe Simpson's popular book (and subsequent movie), Touching the Void, takes place here – so add it to your reading list before you go. It's our top pick for glacial lakes and rugged paths that take you on a challenging week-long journey to a maximum elevation of 16,404 ft.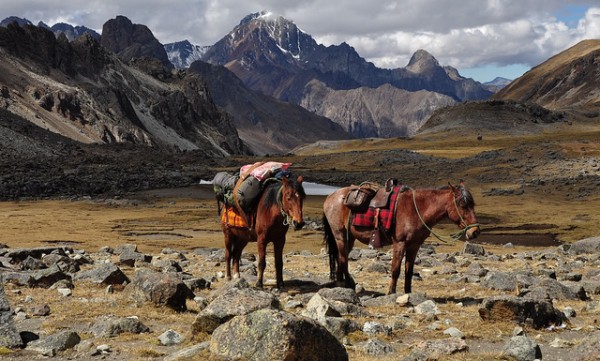 Ausangate



The gorgeous snow-capped peak of Ausangate provides the backdrop of arguably one of the most scenic hikes in Peru. It's the highest mountain in southern Peru and can even be seen all the way from Cusco on a clear day!
The trek typically takes travelers between five and seven days to complete and circles the slopes of this sacred Inca mountain. It consists of four mountain passes, two of which are over 16,400 ft. It starts in Chilca and winds across to Trapiche. It's a challenge to say the least, so one that you'll definitely need to prepare for.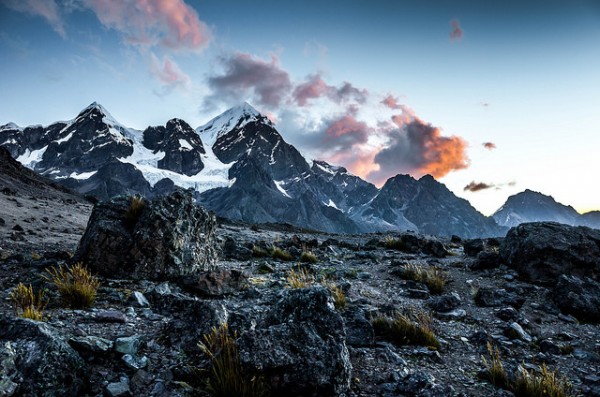 Lares Trek
If you can't secure a permit for the Inca Trail (unfortunately a common problem for hikers in peak season), then this 3-day trek that begins just outside Cuzco is a great alternative. Start your trip in the town of Ollyantambo and make your way on foot through the Lares Valley on a trail that rises even higher than the Inca Trail, to an impressive 15,583 ft.
The trail passes through charming Quechua villages and gives hikers a chance to see what local Peruvian life is like. Local craftsmen make and sell their wares along the way, offering those passing a chance to see century-old traditions in the flesh. Who knows, you might even pick up a hiking companion (or two!) along the way!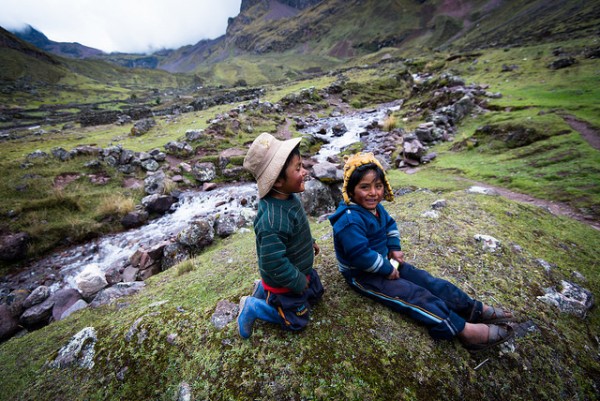 Choquequirao Trek
If you love history, this is the trail for you, especially if you have ever wanted to learn more about the lost Incan cities. This 8-day trek takes you through the heart of the Choquequirao complex via the Wilkapampa Mountains and ends at Aguas Calientes, where Machu Picchu is located. This is one stunner of a pilgrimage back in time and basically the coolest way to reach Machu Picchu's back door without the throngs of tourists.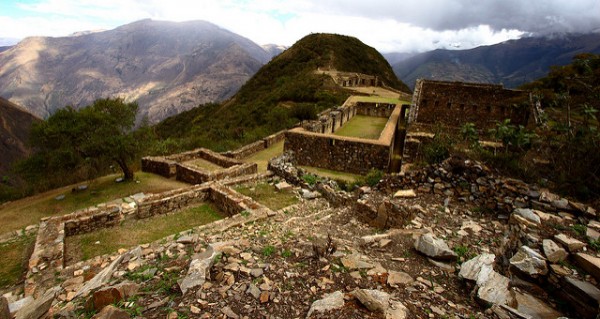 Cotahuasi Canyon
The Coyahuasi Canyon is twice as deep as the Grand Canyon and cuts between two 20,000 ft massifs. The trek starts about 3-hours drive northwest of Arequipa and while the region boasts a number of different routes that vary in length from 1-day to 6-days, the most popular route is a 4-day hike. Cotahuasi is in fact the world's deepest canyon and the trip takes in the stunning 500 ft Cascada de Sipia waterfall and crosses hanging bridges suspended over rivers… not one for the faint of heart!