Flight tickets, a backpack and the spirit of adventure: you're ready to set off on the solo trip of a lifetime. Traveling alone is a rite of passage which offers the chance to head off and 'find yourself' while having the time of your life! So, if you're the kind of traveler who wants to get out of your comfort zone by traveling alone, or you simply can't handle the presence of another person 24/7 on your travels, we've chosen 4 destinations which are perfect for solo travel.
Southeast Asia: Myanmar
Thailand, still Thailand, once again Thailand, sometimes Malaysia or Indonesia…The recommendations for solo travel in Southeast Asia often focus on a few select countries. If you really want to head off the beaten path, yet still visit a country where it's easy and safe to travel alone, Myanmar is a great option. The country doesn't see tourism on the same scale as its neighbours meaning you can enjoy a solo trip away from the crowds.
Found at the crossroads of Indian, Bangladeshi, Chinese, Laotian and Thai civilasation, this country is like no other. Stunning natural sites, villages floating on water, royal cities, idyllic beaches, cultural richness and friendly local hospitality can all be added to your itinerary. As well as all this, there's no reason to worry: it's not only possible, but incredibly easy, to travel safely and happily as long as you avoid the border areas of the country.
How to get there? 
A number of airline companies offer affordable flights to China or Thailand; from here, flights are available to the city of Yangon to complete the journey.
Must See Sights For a Two Week Itinerary 
Yangon: the Shwedagon Pagoda and the city's street markets
The town of Kalaw, for hiking and amateur mountaineers
Inle Lake for its fishermen and floating gardens
Bagan and its thousands of temples
Advantages 
While the country is becoming more and more popular with visitors, Myanmar is still relatively untouched by mass tourism and so offers a truly authentic travel experience. It's easy to travel around the country; food and accommodation are both very affordable; and visitors are welcomed.
Disadvantages 
A long flight, conflict on the border zones
Methods of Transport in the Country 
Train, bus, tuktuk, scooter, motorbike, bicycle, motorboats, flights
When to go? 
From November to February, to avoid monsoon season.
Traveling to Myanmar? Check out this blog!
Will Hatton has been traveling the world for 8 years, and shares his tips and tricks with would-be adventurers across the globe! His comprehensive guide to traveling in Myanmar is a must read for any solo traveler planning a trip to the country.
In Oceania: New Zealand

 
In a country where there are 15 times more sheep that residents, countryside is guaranteed. Over a two week period, the country – made up of two islands (North and South) – offers everything anyone in search of natural beauty could desire. Volcanic landscapes, subtropical forests, wild beaches, crystal waters, snow capped mountains and more await. Anyone hoping to do a bit of soul searching will find New Zealand to be the perfect destination! So, it's time to
How to get there 
Auckland, the capital of New Zealand, is the destination for the majority of flights to the country; Christchurch, Wellington and Queenstown also see a large number of arrivals. Flights tend to cost upwards of $550 return, and can take up to 45 hours to complete – but the destination is more than worth the time spent getting there. Our advice is to combine your trip with a long layover, to get out and explore another country on the way.
Must See Sights For a Two – Three Week Itinerary 
Auckland, the capital
The Coromandel Peninsula, to explore the country's coast
Rotorua, for hot springs and volcanoes
Taupo Lake
Tongariro National Park, a hiker's paradise
Franz Josef Glacier
Fiordland, a UNESCO World Heritage Site
Advantages 
New Zealand is a natural paradise, offering stunning landscapes as well as developed cities. Wild camping is allowed throughout the country and is both safe and a great way to enjoy all the country has to offer!
Disadvantages 
The long flight time is probably the biggest issue; the cost of living can also be high. If you're headed for New Zealand, you'll need to budget accordingly!
Methods of transport in the country 
Ferry, bus (the InterCity FlexiPass allows for travel on both islands throughout one year, with a number of discounts available). Rental cars are a great way to get around; bicycles and motorbikes are also convenient methods of transport.
When to go? 
December – April is the summer season in New Zealand, seeing higher temperatures and less wind.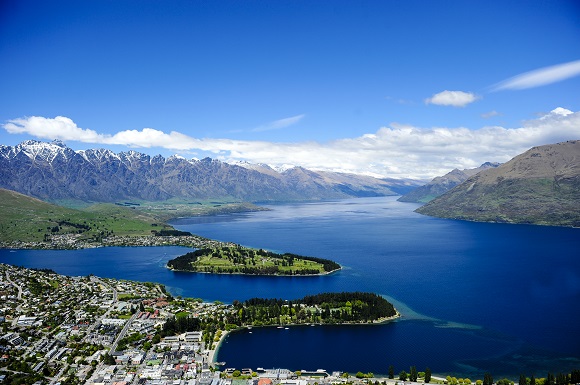 In South America: Equador

 
Less touristic than nearby Costa Rica, Ecuador is no less of a beautiful place to visit. Found between Colombia and Peru, the small country reaches from the Pacific Ocean to the Amazon and is home to the Andes. It offers stunning natural diversity: head off for a trek in the Andes or Sierra region of the country, before visiting the crystal clear waters of the Galapagos Islands.
How to get there? 
Book at the right time and you could get flights for as little as $300 – 350 to Quito, the country's capital city. From New York, flights takes around 10 – 15 hours; from Miami, journey time can be as little as 7 hours.
Must See Sights For a Two – Three Week Itinerary 
Quito, the capital of Ecuador and classed as a UNESCO World Heritage Site
The volcanic region of Otavalo
A trek in the Amazon
 The valley of the volcanoes (Cotopaxi, Chimborazo and the lagoon of Quilotoa)
Cuenca, a colonial town also classed as a UNESCO World Heritage Site
The paradise islands of the Galapagos
Advantages 
Ecuador is relatively shielded from mass tourism and the cost of living is lower than that in, for example, Costa Rica or Argentina. The country may be small, but the natural diversity is huge: ideal for those who only have a short time to explore!
Disadvantages 
Most flights require at least one stop along the way; with regards to safety, avoid the border with Colombia and don't walk alone at night.
Methods of transport in the country
Taking the bus is the best way to get around the country: there's an extensive network, allowing you to reach every corner of Ecuador easily and affordably.
Accommodation 
It is possible to camp for free in Ecuador's national parks and nature reserves. If camping is not your thing, hotels, hostels, hidden treehouses, guesthouses and more are all available.
When to go? 
Different climates compete in Ecuador. The rainy season lasts from December to May in the Sierra region, and from January to April on the coast. The dry season (September – January) is the best time to visit to enjoy hiking, trips to the Amazon and the best weather conditions!
Traveling to Ecuador? Check out this blog!
Dave and Deb of The Planet D have traveled to over 100 countries, and are seasoned adventures running an entertaining, useful and relatable travel blog. Their Ecuador travel guide brings together useful tips, inspiration and personal travel experiences in the area.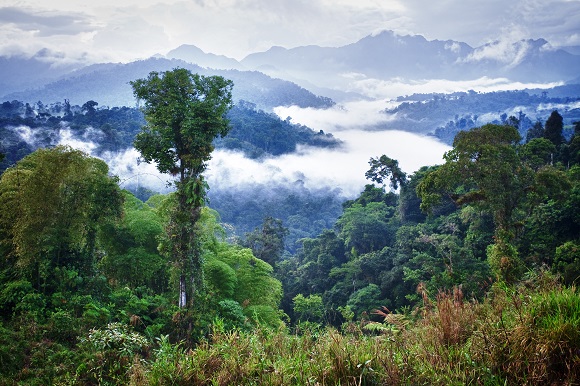 In Europe: Iceland
Easily reachable from the US thanks to a number of super low cost airlines opening up cheap flights to the land of fire and ice, Iceland is a great destination for solo travelers. The country offers a varied landscape in which you'll find volcanoes, glaciers, beaches of black sand, hot springs and much more. Rugged nature, vibrant colours and a unique atmosphere await travelers. The island nation has never been more popular – now is definitely the time to visit Iceland!
How to get there 
A number of low cost airlines fly directly to Iceland from across the US for a super low price – flights are often available for less than $100 one way! WOW Air and Icelandair are the ones to watch – to make sure you get their best deals, remember to search and compare your flights on liligo.com. A flight from New York will take around 6 hours, while flying from the East Coast means a journey of approximately 9 hours direct.
Must See Sights For a Two – Three Week Itinerary 
Reykjavik, the country's colorful capital
Go hiking in the Snæfellsnes Peninsula
Explore rugged natural scenery in the Westfjords, found in North West Iceland
Go whale watching in Húsavík
Watch the Northern Lights
Relax in the Blue Lagoon
Advantages 
National Parks are often free to visit; Iceland itself is a very safe country to explore alone; there's more than enough to see and do, meaning any traveler will be kept well occupied!
Disadvantages 
Iceland is one of the most expensive countries in the world, so you'll need to budget accordingly if you're planning a trip to the country.
Methods of transport in Iceland 
Traveling by bus is the easiest way to get around: buy a travel pass if you plan to travel regularly. Driving is a great way to explore, however it can be dangerous alone due to wintery road conditions.
Accommodation 
All types of accommodation are available in Iceland, from hotels and hostels to campsites and guesthouses.
When to go 
If you're passionate about hiking and the great outdoors, the best time to go is in Summer (June, July, August) to enjoy warmer temperatures. To avoid the tourist crowds, visit in late May / early June. From September to march, you'll have the best chance of seeing the Northern Lights – but the temperatures are often below zero!
Traveling to Iceland? Check out this blog!
Looking for a handy guide to Iceland? The Blonde Abroad has got you covered on all fronts, with her posts about the country which cover everything from food & drink to adventurous outdoor activities.