Have you ever wanted to brush up on your high school Spanish or be able to speak French like a native does? Want to travel the world but are a bit short on cash? TalkTalkBnb, a new social network, pairs foreign travelers with hosts who want to learn their language, cool idea isn't it?
TalkTalkBnb is a free service that's a bit like Couchsurfing and a bit like AirBnb. Travelers can sign-up, list their native language and where they'd like to travel. Hosts also create a profile, which lists the languages they'd like to learn. Travelers are offered free accommodation in exchange for only speaking their native language throughout their stay so their hosts can really practice without with pricey language lessons. We think this is such a cool concept and a great way to travel for cheap.
Why you just GOTTA host a TalkTalkBnb traveler
You can finally brush up on the French/Spanish/German/Yiddish that you learned in high school. If you've always wanted to be able to speak a language fluently you need to practice, practice, practice and not with a group of your pals that are also struggling to remember how many different verb tenses there are. You need to chat with natives.
It's like having a live-in private language tutor for free! Okay, you'll have to set up the spare room or the sofa for your guest and set an extra place at dinner but if you've ever Googled how much a private tutor costs, you'll know you're getting a good deal by hosting one.
It's the ultimate cultural exchange. Invite your guest to show you how to cook a traditional meal from their country one evening. Some may even show you a local art or teach you some songs (better get that guitar tuned up!).
If you're ready to take on a new language welcome your first traveler, sign up for TalkTalkBnb here!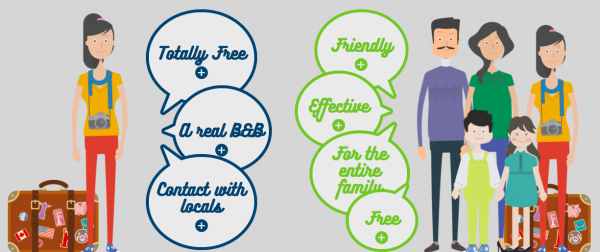 Travelers: Ready, set, speak!
Traveling is so much more than just the sights you see; it's also about the people you meet and the connections you make. TalkTalkBnb offers travelers the chance to stay with a local host family and exchange and take part in daily life in return for free accommodation and basic meals.
The only catch: you can only speak your native language! It's all about the host having the chance to practise their conversational skills in a foreign language so be prepared to practise patience, help them out and offer something from your local culture: offer to cook your favourite dish or bring along something special from your region to share like a bottle of wine or sweet treat.
What are you waiting for? Grab that flight to Barcelona, Beijing, Caracas, Paris (anywhere in the world in fact) and go!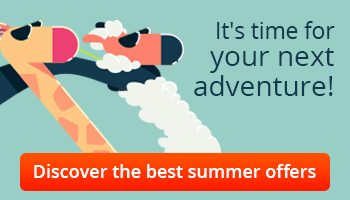 Img: talktalkbnb.com