Train travel is often out of necessity rather than pleasure, however, when you quit thinking about the final destination and start enjoying the journey you'll realize there is plenty to love about train travel. 
There's something nostalgic and romantic about train travel – there's nothing quite like a long-distance train journey to spark your love affair with travel! While some train journeys – like taking the train from London to Paris – are slightly less scenic, some are downright beautiful. We've picked the most unusual and beautiful train routes to travel in the world.
Maeklong Market Railway, Thailand
One of the most unusual (and inconvenient) train routes is one that goes directly through a market in Thailand. The market is located directly on train tracks, which must be quite the hassle for the shopkeepers. Several times a day the shopkeepers must quickly pack up their produce and pull back their canopies to let the train pass, there's not much space and it's a bit of a squeeze but once the train has passed through safely, the market resumes to as it was before.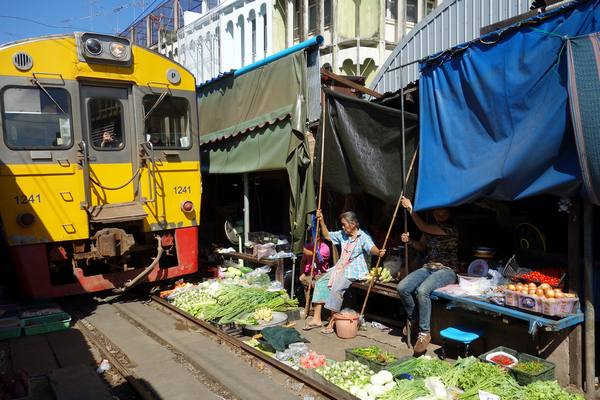 Tunnel of Love, Ukraine
Located near the town of Kleven, this luscious green tunnel is something straight out of a movie. Measuring 1.8 miles long, the unusual rail route in Eastern Europe shows a stunning example of what happens when nature is left to grow around man-made infrastructure. The unique passageway has become an enchanting spot for lovers' promises. So next time you're planning trip for your significant other, book a cheap flight to Ukraine and travel through the tunnel of love.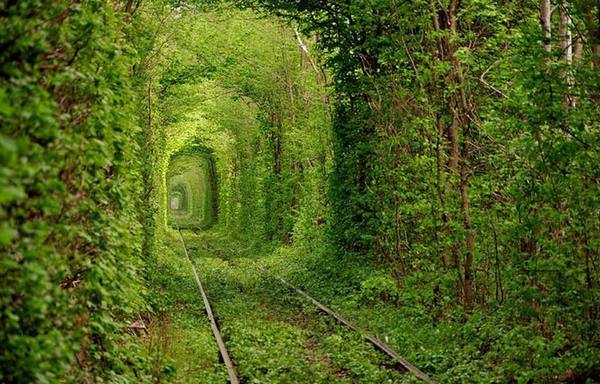 Alaska Railroad, Alaska
The sightseeing opportunities on this rail route prove that it is no ordinary train journey – sit back and relax whilst you travel through the rugged yet beautiful territory in Alaska. Double –decker dome cars allow passengers to take in sights from many gorgeous locations, you are able to step out onto an outdoor balcony or chill out on the upper level's interior space. From mid-May through mid-September the railroad travels between Anchorage and Fairbanks stopping at Wasilla, Talkeetna and Denali National Park.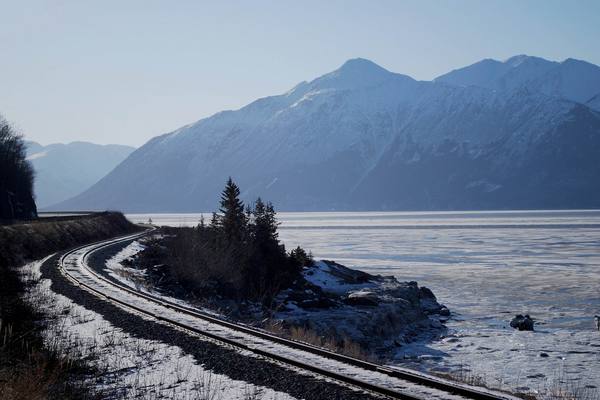 Golden Eagle Trans-Siberian Express
First of all, it's the longest train journey in the world and if that wasn't enough it also spans 6,000 miles, 2 continents and 8 time zones. Not exactly your average train journey – huh? This is an unusual train journey you can enjoy in style: expect plush, red velvet seats, champagne flowing and TVs in individual railcars, but with the natural views this route is offering it would be a sin to turn on the television!

Hiram Bingham luxury train 
Named for the explorer who discovered Machu Picchu, this luxury train takes you on a stunning ride from the city of Cuzco in southeastern Peru northwest to the 15th-century Inca site. The train takes you through scenery of outstanding beauty – a comfortable and luxurious way to travel to Machu Picchu. The journey unfolds via the Urubamba River Valley, with luscious views of llamas and shepherds. This journey will be filled with unforgettable, once-in-a-lifetime experiences before you even reach Machu Picchu.