The list of things to see and do in Los Angeles is as extensive as the city itself. Like all metropolises, there's something for everyone but if you're a first-timer in LA, here are a few of the places you absolutely must check out while you're here.
1. Griffith Observatory & Griffith Park
The Griffith Observatory offers visitors a unique chance to gaze up into the sky through a ginormous telescope. There are also interesting displays about the connection between people and space. But best of all, are the views of Los Angeles from atop the hill in Griffith Park. Simply stunning and reason alone to book flights to Los Angeles.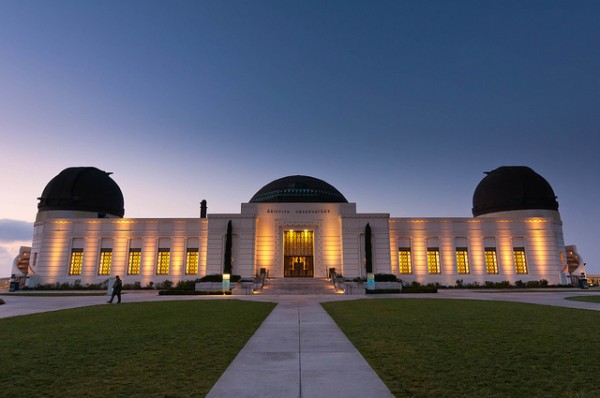 2. The Getty Center
The Getty Center is one of the most impressive art museums in the world. Its hill-top campus is chock-full of Rubens, Monets, Renoirs, Van Goghs, among others. Palatial rooms are filled with Greek antiquities and furniture from French monarchs. In the garden, you'll stumble upon sculptures by Moore and Miró.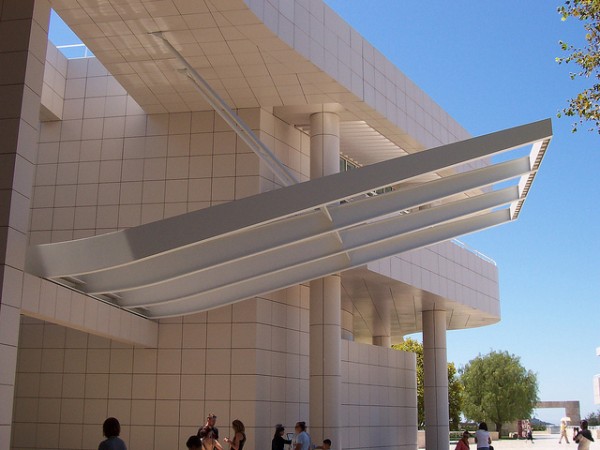 3. Santa Monica Pier
Spend a sunny day along the Pacific Ocean, riding the Ferris Wheel at Santa Monica Pier. Satisfy your sweet tooth with a cone of cotton candy and test your luck at one of the arcade and fun-fair games. This is also a great spot to catch one of LA's dramatic sunsets.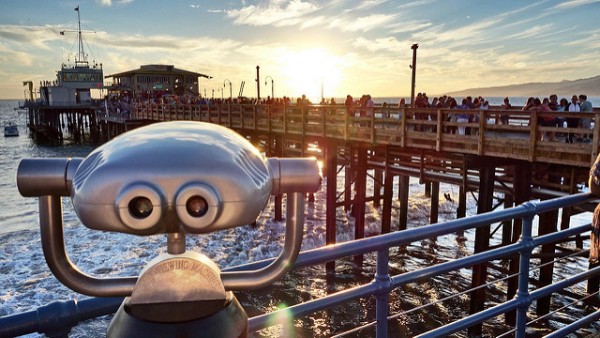 4. Hollywood Walk of Fame & TCL Chinese Theater
Catch a glimpse of this city's most famous residents past and present by strolling down the Hollywood Walk of Fame. More than 2,400 figures are immortalized here in pink terrazzo and gold lettering. Film buffs should definitely check out the hand prints outside the famous Chinese Theater, which opened in 1927 with the premier of Cecil B. DeMille's King of Kings.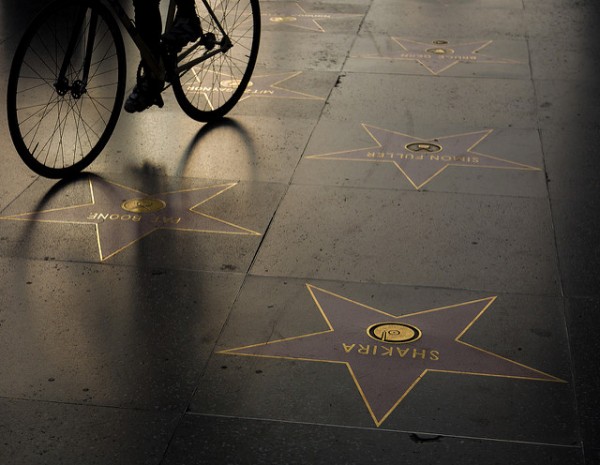 5. Dodger Stadium
You can't get any more local than by catching a game at the Dodger's Stadium. Deck yourself out in blue, grab a Dodger Dog and a Coke and hunker down as you root for the home team. Tickets are easy to come by, unless it's for a big game, and especially if you don't mind sitting in the bleachers.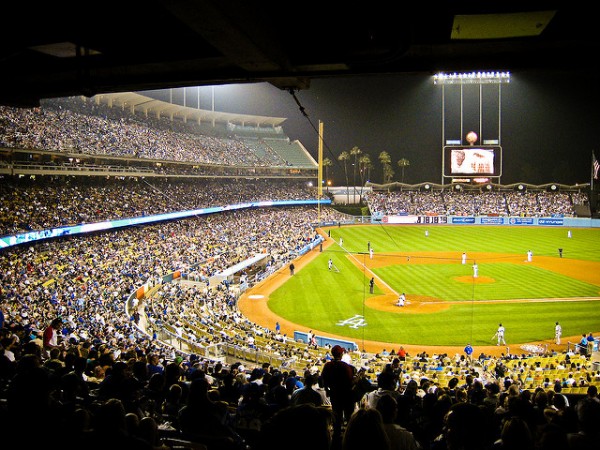 6. Paramount Pictures
Paramount is the last remaining film studio from Hollywood's golden age that still operates out of Hollywood. This alone makes a trip to Paramount Pictures a must. Paramount offers visitors the most authentic studio tour, giving a real sense of the industry's history. A 2-hour tour takes you through the back lots and a look at some of the current sets.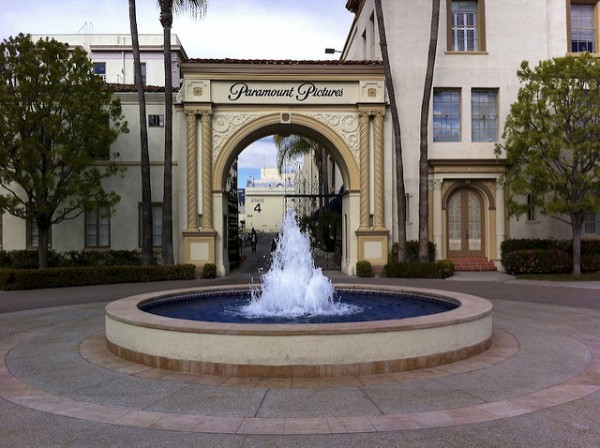 7. Sunset Boulevard
Sunset Boulevard is right up there as one of the most famous streets in the world. This is where the nightlife happens, or at least it did when rock and roll was in its heyday. Today, the bars and clubs along this sultry street charge a premium to enter. Wander past West Hollywood to Beverly Hills and Bel Air to admire the gated estates and unforgettable views at some of the city's best rooftop bars.
8. Venice Beach
Welcome to alternative LA. While this place is popular amongst tourists, this LA neighborhood still manages to keep its eclectic charm. The boardwalk is the place for people watching in this fantastic city. Grab a bench, or even better, a spot on the sand, and watch the skateboarders, roller-skaters and body builders pass you by.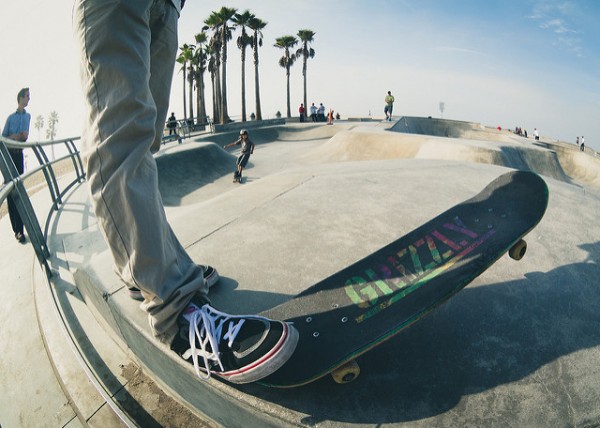 9. LACMA
If contemporary and modern art are your thing, head to the Los Angeles County Museum of Art, or LACMA. This stunning collection is housed in a 20-acre complex of buildings. Enter through the BP Grand Entrance to see Chris Burden's incredible Urban Light installation. Not enough? Head to the Craft & Folk Art Museum across the street.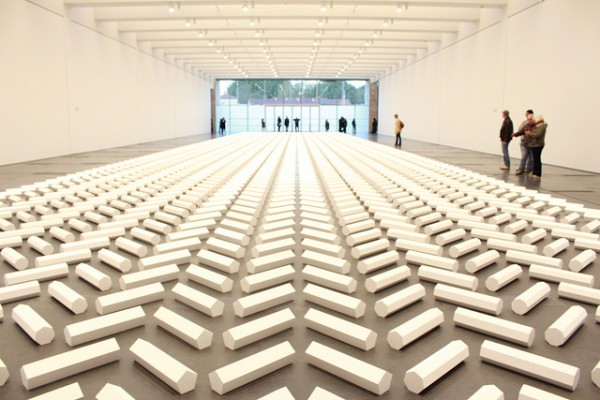 10. Disneyland
If you love Disneyworld in Orlando, then a trip to California's Disneyland is a must! This theme park is based on Walt Disney's original vision and includes a quirky turn-of-the-19th century American Main Street, Frontierland to the west and fabulous music at New Orleans Square. Space Mountain will have your stomach in knots and your adrenaline boosting at Indiana Jones Adventure.