Labor Day has passed and everyone has packed up their beach towels, put away the swimsuits and begun to prepare for the cooler weather. 
But fall is a really great time to visit the beach! Yes, you may not get a tan and there might be a slight chill in the air but you'll also have the beach to yourself, cheaper accommodation and fresh fall paths to explore. Grab your warmest sweater, snuggle into your biggest scarf and enjoy the salty sea air with your favorite people at one of our favorite fall beaches!
Ditch Plains Beach, New York 
Many surfers come to Montauk's Ditch Plains for its constant reef break, though you'll need a wet suit at this time of year. Although the town's seasonal shops will be closed down, the ones that are still open will offer super quick service. The Montauk Point Lighthouse offers the perfect photo op, especially of those beautiful fall sunsets.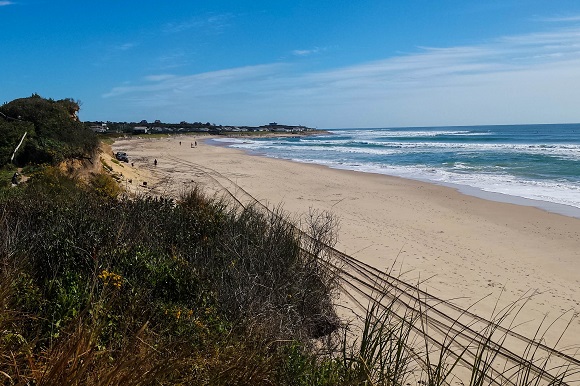 Pfeiffer Beach, California 
Summer is peak season for this hidden beach on a popular road trip route following the California coast. However with tourists all but a distant memory during fall and winter, if you can catch the sunsets leading up to, and just after, the winter solstice you'll be glad you made the trip! On top of this, December through April is peak whale watching season, so if you're visiting during those months be sure to include that in your itinerary.
With its stunning arch rock, this beach in Big Sur is a local favorite but there are plenty of others along the coast just waiting to be discovered – if you're looking for a scenic beach break this fall, book your flights to California and start exploring!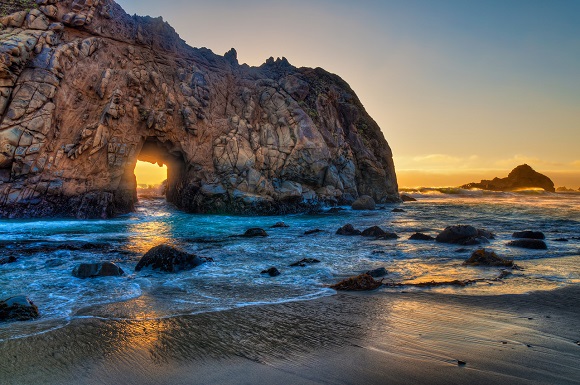 Shi Shi Beach, Washington 
The offseason just intensifies the beauty of Shi Shi Beach, which is part of the Olympic National Park. From the parking area it's a 2 mile hike to the beach through forest and along the coastline; you'll also need to be prepared for mud, bridges and boardwalks! Easy to navigate, the walk is worth it when you reach the wide sandy beach in all its rugged, natural beauty.
Head further towards the Point of Arches for a great photo op of the mile-long rocky sea stacks, or make a weekend of it and stay overnight to catch a glimpse of a stunning sunset over the Pacific Ocean.
Florida Keys, Florida 
Rammed with visitors during the summer months, fall sees a quieter time for this archipelago, which begins just 15 miles south of Miami. Fewer tourists mean competitive accommodation rates and plenty of opportunity to enjoy the vast array of activities on offer without the seasonal queues.
Add scuba diving, fishing and a visit to historic Key West to your itinerary for a fun packed vacation. Temperatures remain mild, meaning it's the perfect place to take the chill out of fall.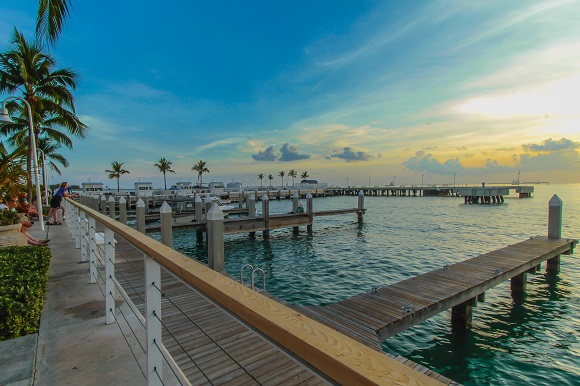 Sachuest Beach (Second Beach), Rhode Island 
Known by locals as Second Beach, with its clean water and good waves this 1.5 mile long stretch of sand is also a popular choice with surfers. If you get bored of relaxing on its sandy shores and enjoying the view from the hiking trails on the rocks, head to the nearby Norman Bird Sanctuary to check out a variety of local and migratory birds.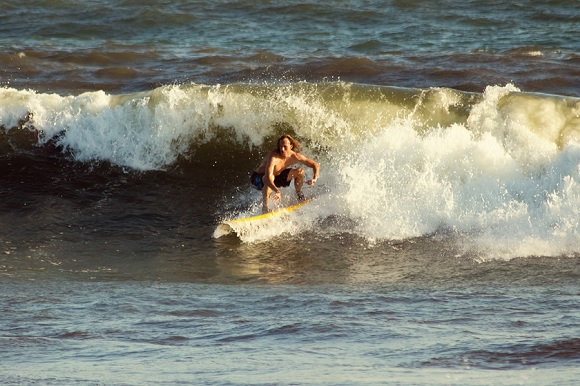 Where is your favorite fall beach? Let us know on Twitter @liligo_com!