Still dreaming of a beach vacation before winter sets in? Hawaii's gorgeous islands are the perfect spot for some serious R&R and a boost of Vitamin D to keep you going all winter long. Plus, fall is low season so there's lots of hot travel deals to grab!
Waikiki
Oahu
By far Hawaii's most popular and most famous beach, it's the first stop for many after getting off their flights to Honolulu. Relax on the beautiful white sand, take a surf lesson or two and swim with the Diamond Head Crater in the distance. Pure magic, are we right?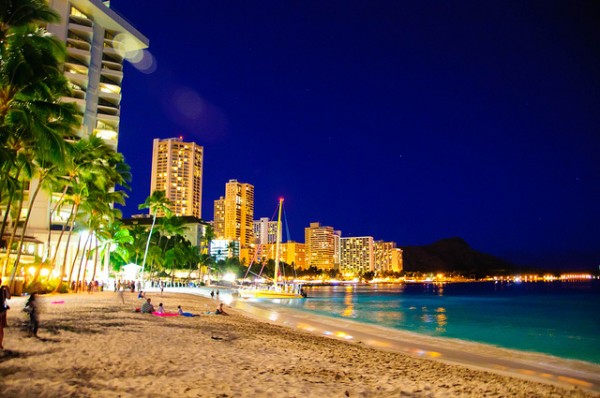 Hanauma Bay
Oahu
A thousand years ago a volcano erupted and created this perfect crescent-shaped beach, conveniently protected from large ocean swells. This is arguably one of the best places to snorkel in all of Hawaii! There are around 300 native species of fish here, like damselfish and porcupine fish, who scurry through the lava tubes in the shallow coral reef.

Tunnels Beach (Makua Beach)
Kauai
This beach along Kauai's north shore is a popular spot if you love to snorkel and dive. Backed by lush palm trees, it gets its name Tunnels from the lava tubes that form caverns under the water, creating havens for all the tropical fish and turtles, just like this little guy! There are fabulous reefs further out if you're an experienced diver.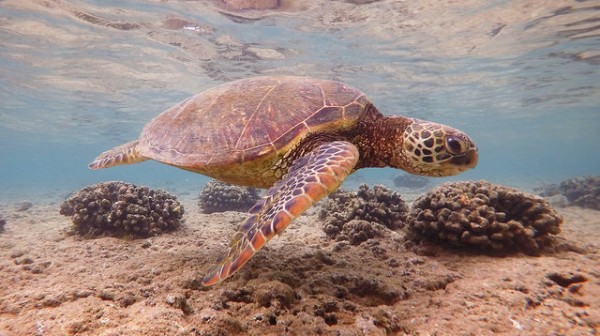 Hanalei Bay
Kauai
The incredible 4,000-foot emerald mountains are the perfect background for a day at the beach. Hanalei consists of several beach parks, rolled into one beautiful 2-mile stretch of sand along Kauai's north shore. In winter, it's a surfer's paradise but in summer, the calm and tranquil waters are perfect for swimming.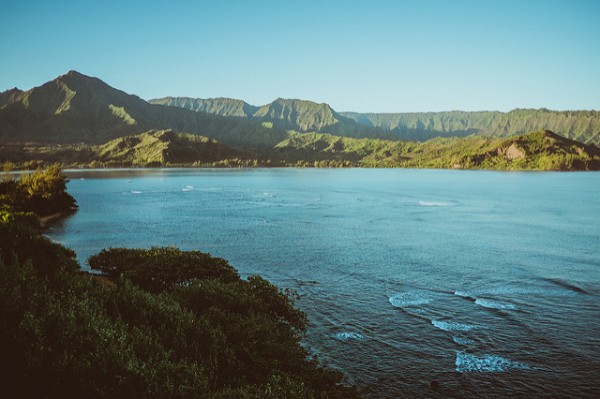 Makena Beach
Maui
Makena Beach is nearly two-thirds of a mile long and 100 feet wide, which is why the locals call this place on Maui "Big Beach." Across the water is the little island of Molokini. If hunger strikes, try a fresh mahi mahi taco at Jawz Fish Tacos food truck just down the street; a little taste of paradise.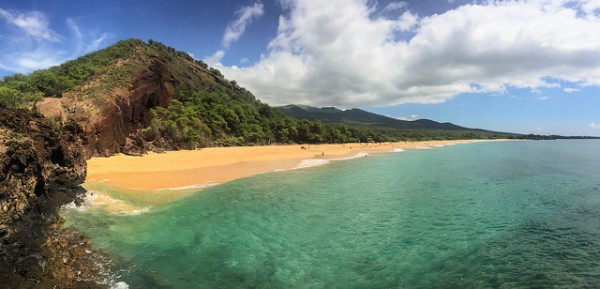 Hapuna Beach
Hawaii
There are plenty of impressive white-sand beaches on the Big Island but Hapuna is something special. This half-mile stretch of paradise sits on the Kona-Kohala Coast and is especially family-friendly with a lifeguard posted year-round. Bring your bucket and trowel and get going on that sand castle!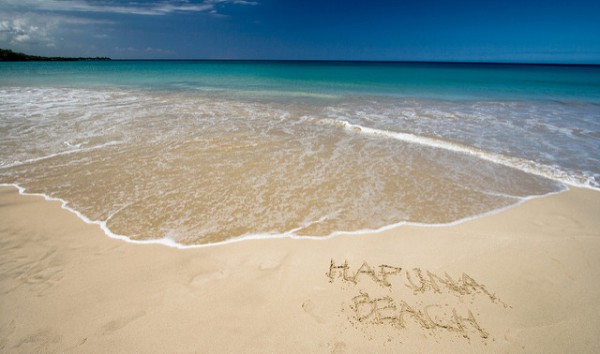 Punalu'u Black Sand Beach
Hawaii
This picturesque beach is not only famous for its jet black sand but also for its delightful, but endangered, green sea turtles. This beach is one of the few places these turtles choose to lay their eggs. Pitch your tent and camp at this beach, enjoy a picnic, snorkel in the water and explore the incredible wild surroundings.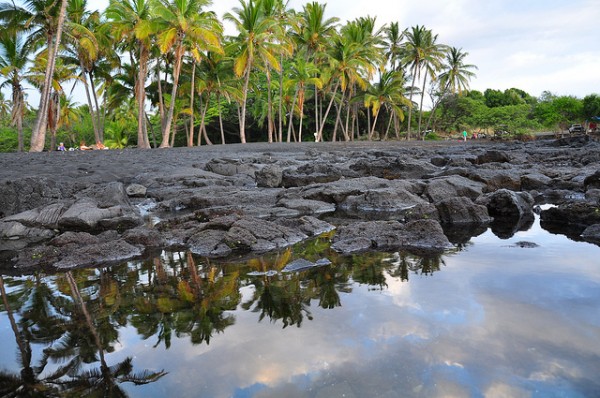 @import url('https://fonts.googleapis.com/css?family=Open+Sans:400,600,700');